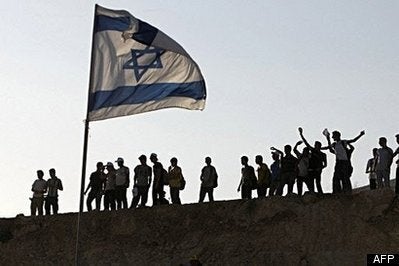 The news hit Israel like a bomb, and I do not use this word lightly for a region riddled with bullets that has seen its share of real bombs that kill and maim people.
Israel is appalled and disappointed by the Report published on September 15, 2009 by the Gaza Fact-Finding Mission. The Report effectively ignores Israel's right of self-defense, makes unsubstantiated claims about its intent, and challenges Israel's democratic values and rule of law.
So began the Israeli response, posted on the Israeli Ministry of foreign Affairs' website, to Judge Richard Goldstone, the head of a United Nations commission, who this week charged Israel with committing war crimes in the Gaza Strip during its offensive there last winter.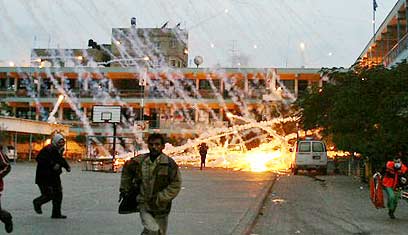 The nearly 600-page report, presented this week by South African Judge Richard Goldstone, accused both Israel and Hamas of war crimes and possible crimes against humanity, and recommended that if no appropriate independent inquiry takes place in Israel within six months, the Security Council should refer the matter to prosecutors at the International Criminal Court.
Israeli officials have been furious at what they have called a biased report and a biased mandate, rejecting its findings. Israeli Prime Minister Benjamin Netanyahu lashed out at the report and reiterated Israel's right to defend itself during television interviews before Rosh Hashanah.
"I am telling international leaders: You are telling us that you support our right of self-defense. Don't tell us that after the next agreement, tell us now," he told Channel 2. "Reject the findings of this commission."
The United States expressed its grave reservations with the findings. The American Israel Public Affairs Committee (AIPAC) called the report "deeply flawed" and applauded "members of Congress who have spoken out in rejection of this biased "investigation" of Israel's defensive actions against Hamas terrorists attacking its citizens from the Gaza Strip."
So now, everyone should ignore the report and go home. Or better yet, the media should shift its attention to Ahmadinejad's Quds Day new idiotic remarks of denying the Holocaust.
The fact of the matter is, Goldstone's report is very important and should not be ignored. Israel should not be given a pass, and Hamas should be held liable. Those of us who covered Israel's three-week Operation Cast Lead in Gaza are not surprised by the findings of the report and many questions remain unanswered. For one, why did Israel prevent journalists (both Western & Israeli) from crossing into Gaza?
It could not have been for fear of their safety. Journalists operating in Israel, Gaza, and the West Bank have been beaten, killed, abused, and kidnapped before. I've been personally shot at (along with my crew) by the IDF few years ago. As I reported back in December from Nahal Oz, the Israeli government had tried its best to prevent news of the carnage in Gaza from reaching to the outside world. But it failed, thanks to the lenses of Al Jazeera TV and other media outlets which remained inside Gaza after the Western media had abandoned it. And this is one of the reasons why we have a Goldstone report. A report not only full of eyewitnesses' testimonies, but also backed by hundreds of hours of horrific footage and pictures chronicling the pain and destruction inflicted by Israel on a mostly civilian population.
Hamas fighters have also violated the laws of warfare, the report stated. But Israel's assault on the Gaza Strip cannot be justified by self-defense.
The numbers do not lie; 1,400 people died in Gaza, 80 to 90 percent of them civilians, more than 300 children were killed and more than 1,600 injured according to a new book soon to be published under the title I in Gaza by Norwegian doctor, Mads Gilbert. Ninety percent of casualties brought to Gaza's main hospital during Israel's winter offensive against Hamas were civilians.
In Thursday's edition of The New York Times, Goldstone defended his report.
"I believe deeply in the rule of law and the laws of war, and the principle that in armed conflict civilians should to the greatest extent possible be protected from harm," he wrote. "In the fighting in Gaza, all sides flouted that fundamental principle."
"Israel must investigate, and Hamas is obliged to do the same," Goldstone wrote. "They must examine what happened and appropriately punish any soldier or commander found to have violated the law."
Meanwhile, Arab media is doing Palestinians no favors by focusing only on Israel's crimes against Palestinian civilians in Gaza. The report explicitly blames Hamas for targeting Israeli civilians in Sderot and other Israeli towns and villages. Although the damage or killings caused by Hamas does not compare to what happened in Gaza, this should not matter. Targeting civilians is criminal, period. Hamas should not be celebrated.
At the end of the day, it is the innocent who pay the price. Will those responsible be brought to justice? Is Israel above the law?
Popular in the Community