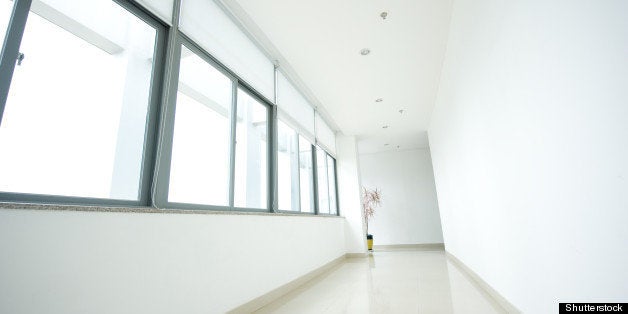 Sundaram Srinivasan was not an ordinary patient at Goldwater Hospital, a relatively unheard of city-owned nursing home and rehabilitation center, on Roosevelt Island. Many of the patients who live there are bedridden and paraplegic, some rehabilitating from strokes or spinal cord injuries caused by car accidents or stray bullets.
On April 5, the hospital eulogized Srinivasan's life at a memorial where staff, patients and family shared poignant memories and anecdotes, some in the form of verse, about his life. Words like 'entrepreneur,' 'compassionate friend,' 'leader with jubilant spirit' and 'advocate for patients' were often used to describe him. It was humbling to notice how one man, in spite of his disabilities, could do so much to better the lives of so many at the hospital.
This memorial provided necessary closure, not just to mark the passing of a treasured individual, but also for witnessing the end of an era -- Goldwater Hospital, which has been servicing the community for nearly a century, will be closing in a few months. Cornell's new Tech campus will be built on its site. Many of the patients have already been transferred out and some wards now lie empty.
Srinivasan, 66, also known as Srini, was a 23-year resident at Goldwater who passed away last December. An immigrant from India, Srini developed polio at a young age and later suffered from post-polio syndrome, a condition characterized by fatigue, muscle atrophy and respiratory problems. But his physical condition never deterred him from working and having fun. At an early age he played cricket, pursued a masters in journalism and worked in the Persian Gulf.
In the '80s, Srini came to the U.S. for medical treatment. But an unfortunate accident exacerbated his already fragile respiratory condition, causing his lungs to collapse. He became ventilator-dependent and in 1989, was admitted to Goldwater, a hospital recognized for having the largest ventilator dependency care unit in the country.
As a new patient, Srini began volunteering in the children's ward. The administration noticed his commitment and gave him his first job -- to dissuade patients from smoking in their rooms. To help him do this, Srini was presented with a scooter, which he decorated with colorful flags from around the world. To him, the flags represented the people of Goldwater.
Srini's responsibilities at Goldwater grew and over time, he became the president of a few hospital committees -- The Resident Council, the Auxiliary and the Community Advisory Board. In each of these positions, Srini acted as a liaison between patients and the administration, sometimes fundraising to start programs to benefit patients, and at other times advising patients of changes in healthcare and in the hospital. For Srini, Goldwater became his home.
Some of the programs started by Srini for patients were recreational like cooking classes, horticultural therapy, library and a computer lab. He worked with community organizations like the Sai group, who even now continue to visit patients on weekends, to celebrate birthdays and distribute cards, gifts and sing songs. But one of Srini's noteworthy accomplishments was starting a radio station, one of the first of its kind, at Goldwater. The low power station broadcasts daily from 9 to 5 at 88.1 FM. In his heyday, Srini was on the air three hours a day, educating his fellow patients about nutrition, substance abuse and the latest healthcare developments. He interviewed famous personalities like Mayor Michael Bloomberg and Carolyn Maloney.
Goldwater is a beautiful hospital to visit. It sits on prime real estate where patients have access to one of the best promenades in the city. Its hallways are wide, squeaky clean and cheerful, as nearly every room is bathed in sunlight and the day-rooms have large windows with to-die-for views of the East River and Manhattan. Residents on the island say they are sad to see the hospital close and are anxious about the new development, saying it will bring endless construction and an influx of too many people.
Srini was meant to relocate this year to the Henry J. Carter Speciality Hospital in Harlem. Friends say that Srini became depressed ever since the hospital closing was announced. Last year I spent time with Srini where he talked about the closing.
Raman Srinivasan, Srini's brother, spoke about Srini's love for the hospital. He said, "Srini tried very hard to stop the closing of Goldwater. But he said if he could not prevent the closing, he wanted to die at Goldwater."
In closing, Myron Michels, a hospital volunteer and and Srini's partner on the Auxiliary said, "I hope that when the Cornell Tech campus is built on this site, they commemorate Goldwater with a plaque or boulder that says, 'On this site stood Goldwater Hospital (1939 to 2013), which saved lives and enhanced the quality of life of its patients.'"
REAL LIFE. REAL NEWS. REAL VOICES.
Help us tell more of the stories that matter from voices that too often remain unheard.