Donald Trump has already been compared to some of the fantasy world's most dastardly villains — most notably in a comparison to Lord Voldemort of Harry Potter that garnered a response from J.K. Rowling herself.
But the most magical fantasy comparison might have surfaced in a Twitter account started by one such villain: Gollum J. Trump.
We cannot confirm if the account is run by Smeagol himself or a Smeagol enthusiast, but whoever is behind it knows their stuff.
They even have their own thematic name for Smeagol's nasty arch nemesis: Hillbo.
By weaving together the LOTR fantasy with the election, Gollum J. Trump has struck a precious gold mine. And we're more than happy to follow along.
Related
Before You Go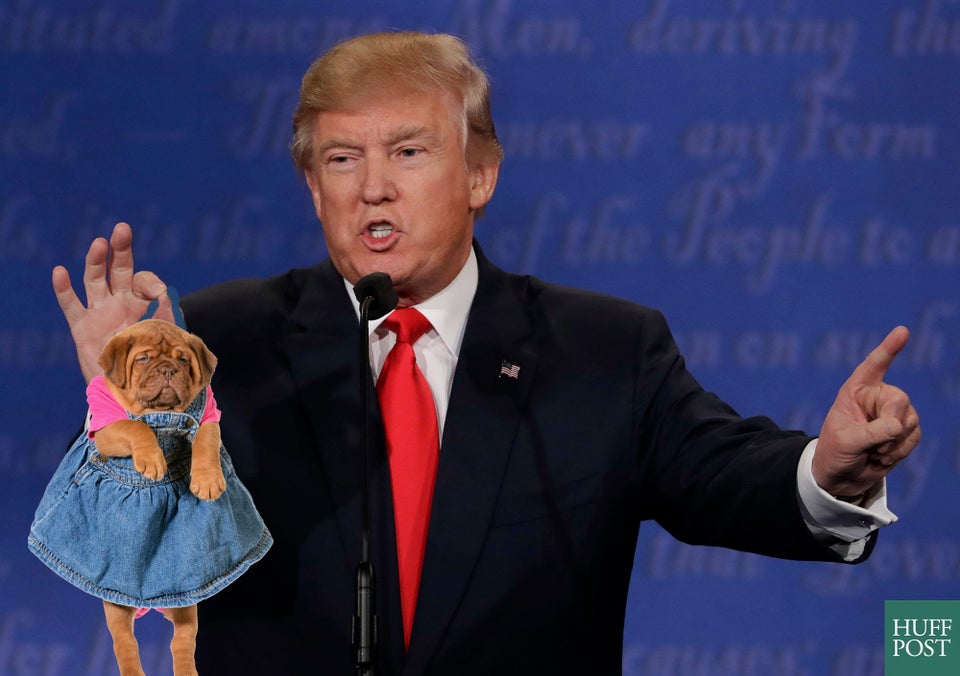 Puppies Trump Held Hostage During The Debate That You Never Noticed
Popular in the Community