You blazed through Gone Girl. You ran out and bought Sharp Objects and Dark Places and read them in two sleepless nights. Now your sleepless nights are spent yearning for another Gillian Flynn book...and could the days until the Gone Girl movie comes out be going by ANY SLOWER?! Never fear. These novels will keep you up at night...in a good way...and hold you over until your next Flynn fix.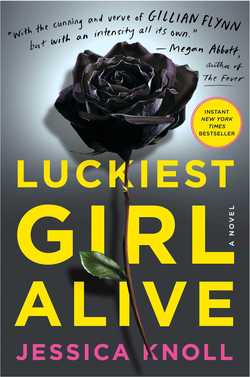 Luckiest Girl Alive by Jessica Knoll
Ani FaNelli has a covetable life: a glitzy magazine job, a blue blood fiancé, and a wardrobe to match. But when a violent, public trauma from her past threatens to destroy the life she's worked tirelessly to attain, Ani must carefully weigh her chance at redemption. Jessica Knoll brilliantly constructs a new literary frenemy you'll love to hate in this New York Times instant bestseller.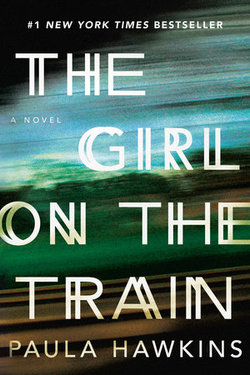 The Girl on the Train by Pamela Hawkins
On her daily train ride, Rachel witnesses something shocking among the stretch of cozy suburban homes she once brazenly surveyed. She involves the police and is irrevocably entangled in the mess that unfolds. An obsessive read with captivating unreliable narration, Girl on the Train is a stunning Hitchcockian debut.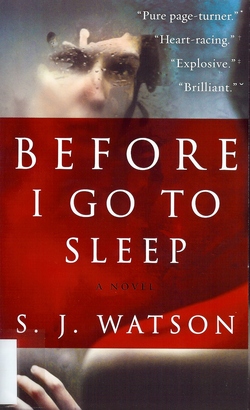 Before I Go to Sleep by S. J. Watson
Due to an injury from an unknown incident, Christine wakes up every day not knowing where she is and only has her mysterious husband Ben to put the pieces together. Upon discovering a video diary her doctor encouraged her to keep, Christine is unsure if she can trust her husband. Perhaps an even more compelling question to ask is: Can we trust Christine?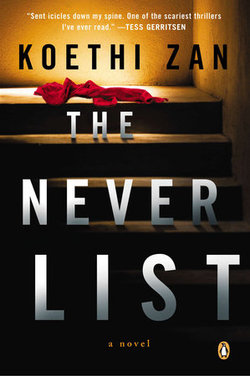 The Never List by Koethi Zan
Ten years after accepting a cab ride with grave and everlasting consequences, Sarah is still struggling to resume a normal life. When her abductor is up for parole, she decides to confront her phobias. If you love haunted but determined female protagonists, you'll love Koethi Zan's tale of a kidnap survivor unraveling the mystery of her horrifying past.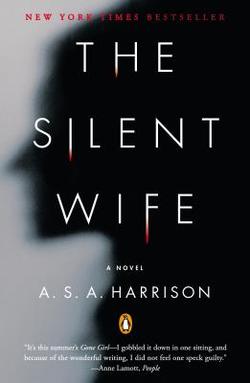 The Silent Wife by A.S.A. Harrison
Told in alternating voices, The Silent Wife is about a marriage in the throes of dissolution, a couple headed for catastrophe, concessions that can't be made, and promises that won't be kept. Expertly plotted and reminiscent of Gone Girl, The Silent Wife ensnares the reader from page one and does not let go.




The Girl with the Dragon Tattoo by Stieg Larsson
Mikael Blomkvist, a crusading journalist, and tattooed punk prodigy Lisbeth Salander team up to investigate the 40 year disappearance of Harriet Vanger, a scion of one of Sweden's wealthiest families. Stieg Larsson's The Girl with the Dragon Tattoo combines murder mystery, family saga, love story, and financial intrigue into one satisfyingly complex and entertainingly atmospheric novel.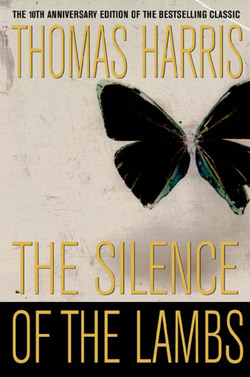 Silence of the Lambs by Thomas Harris
To understand the machinations of serial killer "Buffalo Bill," FBI trainee Clarice Starling is assigned the task of interviewing criminally insane Dr. Hannibal Lecter for insight. A former psychiatrist with unusual tastes and an intense curiosity about the darker corners of the mind, Dr. Lecter is formidable twisted mind that Clarice must decode to solve to the case.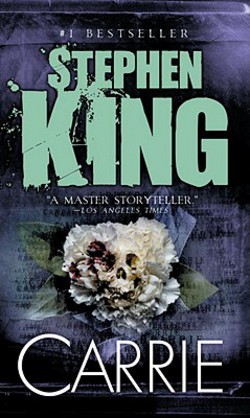 Carrie by Stephen King
Carrie White may have been unfashionable and unpopular, but in the face of unbearable humiliation, her gift of telepathy is turned into a weapon of horror and destruction that her classmates would never forget. The terror of Stephen King's legendary debut novel makes for a timeless thriller.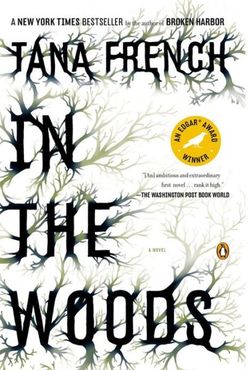 In The Woods by Tana French
When a twelve-year-old girl is found murdered in the woods, Detective Rob Ryan and his partner Cassie Maddox find themselves investigating a case chillingly similar to a previous unsolved mystery--from Ryan's own disturbing past. Now, with only snippets of long-buried memories to guide him, Ryan has the chance to uncover both the mystery of the case before him and that of his own shadowy past.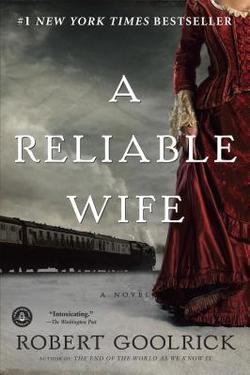 A Reliable Wife by Robert Goolrick
In the bitter cold of Rural Wisconsin, 1909, Ralph Truitt, a successful businessman, stands alone on a train platform waiting for the woman who answered his newspaper advertisement for "a reliable wife." But when Catherine Land steps off the train from Chicago, she's not the "simple, honest woman" that Ralph is expecting. Her plan is simple: she will win this man's devotion, and then, ever so slowly, she will poison him and leave Wisconsin a wealthy widow.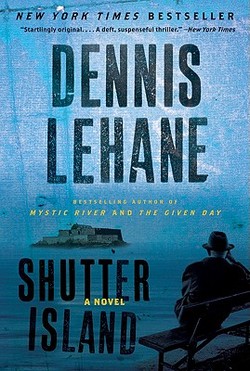 Shutter Island by Dennis Lehane
Multiple murderess Rachel Solando is loose somewhere on Shutter Island, home of Ashecliffe Hospital for the Criminally Insane, and U.S. Marhsal Teddy Daniels and Chuck Aule are on the case. As a killer hurricane bears down on the island, hints of radical experimentation and covert government machinations add darker, more sinister shades to an already bizarre case. Just as deliciously un-put-down-able and full of twists and turns as a Gillian Flynn favorite.


More Recommendations from Off the Shelf:
Popular in the Community