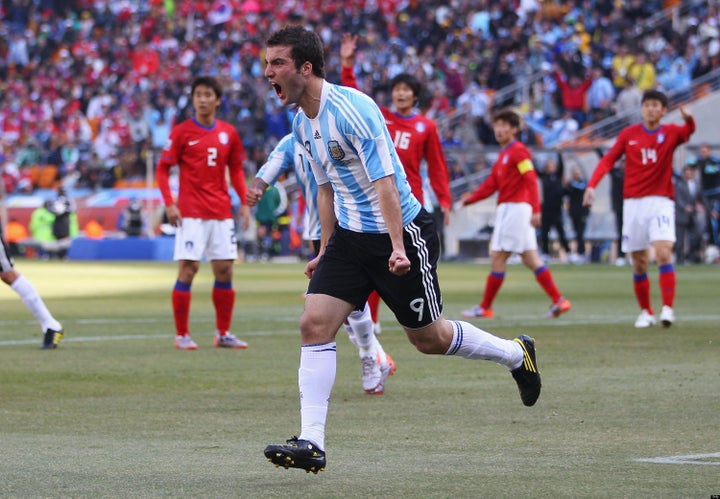 The 2010 World Cup has seen a shortage of goals relative to recent tournaments, but Argentina striker Gonzalo Higuain is doing his best to rectify that. The 22-year-old scored three goals for his country today, giving them a comfortable 4-1 victory over South Korea.
It is the first World Cup hat trick since 2002, when Germany's Miroslav Klose (who is still going strong this year) and Portugal's Pauleta both accomplished the feat.
Higuain scored his first goal in the 32nd minute, but he did not strike again until the 75-minute mark. He added his third and final goal just four minutes later.
Scroll down to watch the performance.
Popular in the Community