The theme of today's program is inspired by the famous Italian Western by Sergio Leone, The Good, the Bad and the Ugly (1966). You might ask, what does that have to do with my Art Talk? Well, I must admit that going to a dozen gallery and museum shows every week, plus reading piles of articles and reviews in newspapers and magazines, give me experiences that sometimes echo the very title of this Western film.
Most of the time, I am able to find something interesting and appealing that I want to share with my audience. However, on rare occasions, I talk about an exhibition or art event that disappoints and even troubles me.
Two weeks ago, I went to the Los Angeles Convention Center to see the LA Art Show, the big annual Art Fair that celebrated its 20th anniversary this year with the participation of over 120 galleries from 22 countries. So far, so good... Unfortunately, it was all over the map --modern and contemporary art, furniture and jewelry and plenty of artifacts from different cultures. With a few exceptions, most of the dealers chose to show rather banal and unremarkable artworks. It felt as if I was visiting a bazaar in an unidentified country, where merchants were welcome to show their wares as long as they could pay for a booth.
Another Art Fair, Art Los Angeles Contemporary, took place last week at Barker Hangar at Santa Monica Airport. It was a smaller Fair, consisting of only around 60 dealers, but it had focus. In the case of this Fair, the focus was on contemporary art with a particular emphasis on up-and-coming artists. And the advisory committee, instead of sleeping at the wheel, exercised a needed control over whom among the dealers to welcome and whom to politely turn away.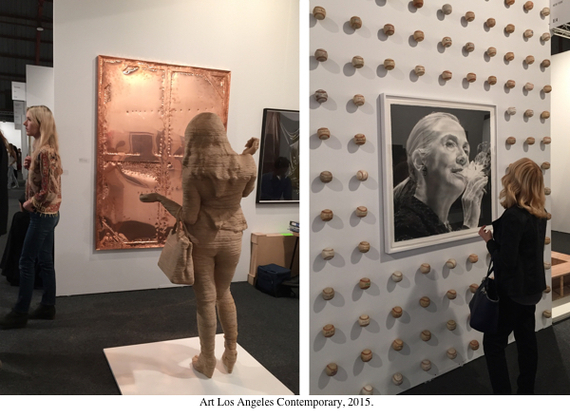 Of course, any Art Fair is about business, but the relaxed atmosphere and more friendly spirit of Art Los Angeles Contemporary in Santa Monica turned this Fair into a welcome cultural event for all of us interested in contemporary art.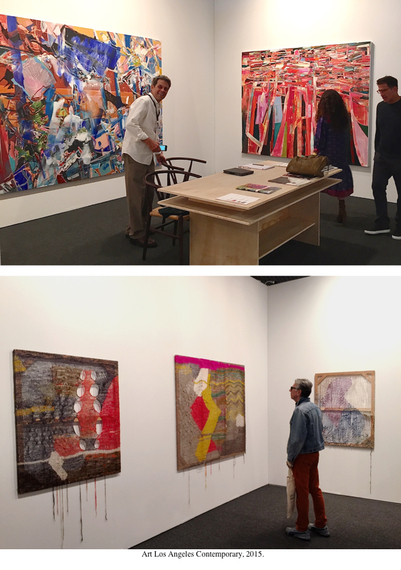 However, the best surprise was delivered by the new and edgy --if not totally crazy --Art Fair at Paramount Ranch. In her program last week, my esteemed colleague Hunter Drohojowska-Philp talked about this Fair, and it piqued my curiosity. Until her Talk, I'd never heard about this Ranch in Agoura Hills, built by Paramount Studios for shooting their cowboy movies.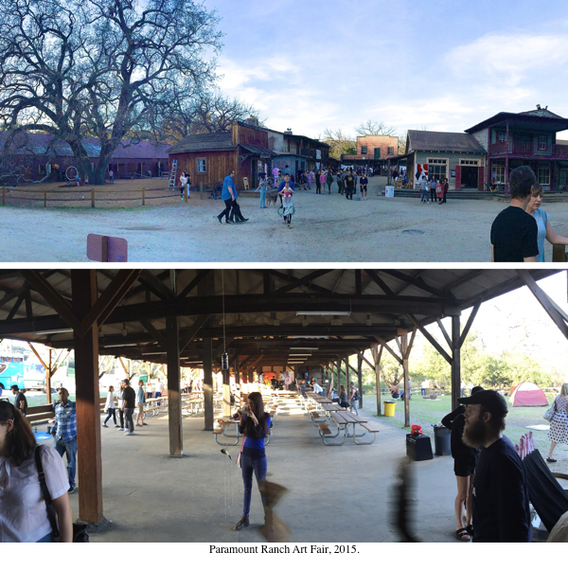 Now, it sits empty, and last weekend was the second time that this Ranch was used for bringing together dozens of emerging galleries and artist-run projects from around the world. Add to this, performances and music, plenty of food and drink and all that in the idyllic, picture-perfect environment of rolling hillsides.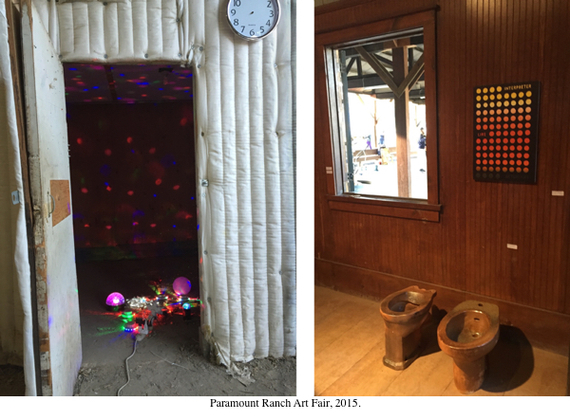 It was not the best of art, but there was definitely a lot of good and challenging stuff. On some occasions I simply didn't know what to make of the work, but nevertheless, it held my attention. Overall, it was clearly party time, and the Bohemian, hippy atmosphere of this Fair brought up happy memories of the smoky 60's.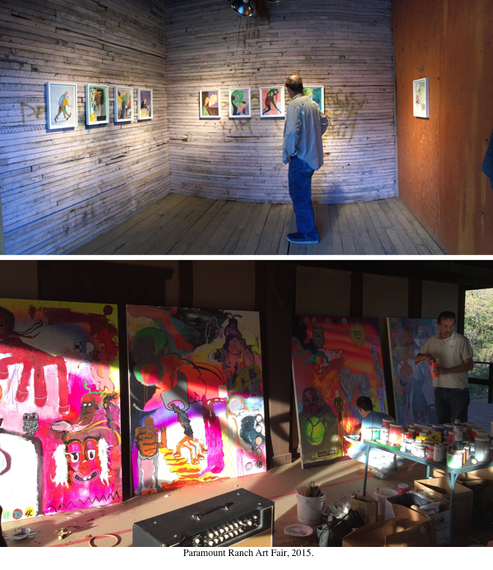 To learn about Edward's Fine Art of Art Collecting Classes, please visit his website. You can also read The New York Times article about his classes here.
Edward Goldman is an art critic and the host of Art Talk, a program on art and culture for NPR affiliate KCRW 89.9 FM. To listen to the complete show and hear Edward's charming Russian accent, click here.
Related
Popular in the Community