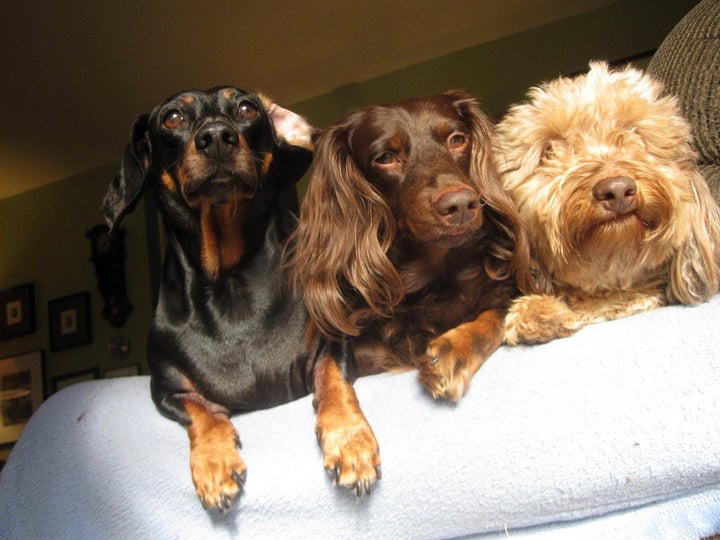 With kickass live performances and albums that sound so perfectly raw, Dr. Dog is as though your local favorites all of a sudden got famous in the best of ways -- except, perhaps, for the name.
In an interview with AOL Spinner, the band members said they chose the name because it was "the one that was not incredibly horrible," which begs the question of what, exactly, the other names in question were. ("Cat Naps"? "Arctic Monkeys"? Oh, wait...)
You can't judge a dog by its spots, though, and that's certainly the case with these canine crooners. NPR Music called them a "standout among stereotypes" in a recent review of their newest album Be the Void, commenting that these guys really do distinguish themselves from among the skinny-jeaned sea of indie rockers.
What, exactly, is so awesome about the five-man Pennsylvania group (besides, of course, their matching "T" nicknames)?
The group's music has been likened to certain bands from the '60s -- the Stones, for instance, and that other group with a name that sounds like an animal. But in an interview with the Pittsburgh Post-Gazette, they said they didn't want to be likened to jam bands.
"That was something we avoided like the plague early on," the bassist Toby Leaman told the Post-Gazette.
Dr. Dog's music occupies a sort of hybrid space between the music to which our parents "jammed" -- think Woodstock, folk festivals -- and the neo-hippie stuff that is "indie rock" (or whatever the kids are calling it these days). Like the '60s trailblazers, they formed organically, they have a super-chill vibe and they're incredible live performers. In fact, they describe their casual transition to the professional world of music on their website:
"As a band that has traditionally built their scrappily spirited albums layer by layer in the undisturbed seclusion of their Philadelphia studio, Dr. Dog realized they would need to leave these comforts and work in a professional studio with the help of an outside engineer and producer if they were to continue their album-by-album growth."
And the best part? They're touring in a city near YOUR college all this March. Check them out!
REAL LIFE. REAL NEWS. REAL VOICES.
Help us tell more of the stories that matter from voices that too often remain unheard.