One day a few years back, Kenan Thompson got a call at his home in New York City. When he picked up, he heard a voice on the other end of the line that was both familiar and distant at the same time. It was Kel Mitchell's.
"I was in my backyard," Thompson told HuffPost earlier this year. "I haven't talked to this dude in years. I wondered ― 'cause I heard the same rumors of beef and all that, so I didn't really know, since I hadn't spoken with him ― if there was really a problem or not."
During the second half of the 1990s, Thompson and Mitchell seemed almost inseparable on screen. They became one of comedy's most famous duos, first on Nickelodeon's sketch show "All That" and then with their own show, "Kenan & Kel." And 20 years ago on Tuesday, they released the 1997 film "Good Burger," a cult classic that remains close to the hearts of millions of millennials.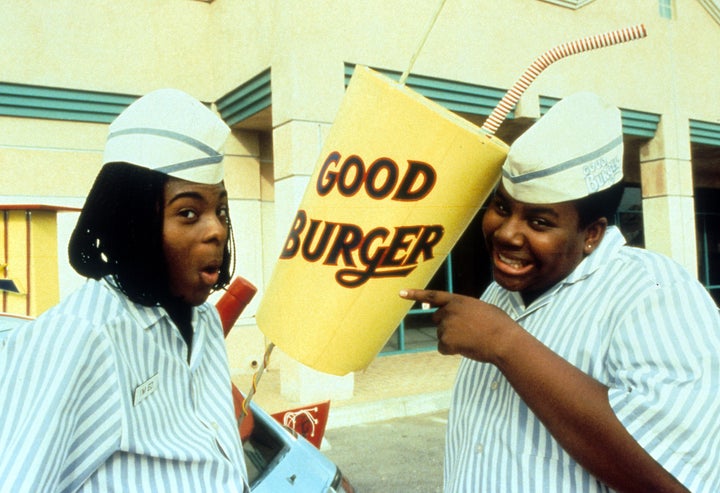 But at some point during the 2000s, the pair fell out of touch. Both of them now contend that the dissolution of their friendship was a result of their work schedules and living on different sides of the country. But the loss of contact became a stable source of tabloid fodder, one that Mitchell did his part to occasionally drum up.
Dan Schneider, one of the co-creators of "All That," had been the one to give Thompson's number to Mitchell and suggest he call.
More than a decade before, Thompson moved to New York City to work at NBC's "Saturday Night Live," where he hoped to distinguish himself as a singular comedic force, not one half of a teenage duo. Back then, Thompson feared that he and Mitchell would both be forever stymied by their history together ― each seen as child actors who could not succeed without the other. But when he finally heard Mitchell's voice, Thompson realized he wasn't worried about that anymore. He just wanted to catch up.
"That night on the phone, we were talking for, like, hours," Mitchell told me.

Thompson said any concern faded in seconds. "It was immediate, like I had seen him yesterday or something like that," Thompson said. "He had gone through his own tribulations or whatever and he was on the other side of that finally."
Memories of his time with Mitchell came flooding back to Thompson. To "Kenan & Kel" fans, they were two TV characters. But to Thompson and Mitchell, they were first and foremost something else: two old friends. "This was a guy I saw every day, all day," Thompson said. "He was my dog. He was one of my best friends."

They were scheduled to perform a "Good Burger" sketch. But once there, Thompson felt nervous again. "It was weird to see him because I hadn't seen him in 10 years," he said. But soon enough, he realized "it was just like comfortable shoes."
Mitchell distinctly remembers cutting off his beard and putting on his "Good Burger" wig for the sketch when he saw Thompson in the hallway dressed as construction worker Lester Oakes. The two grown men both looked, admittedly, a little silly.
Nevertheless, the experience touched them both. "It was just this emotional moment," Mitchell said. For years, "Kenan & Kel" fans had begged the two of them to reunite, as each struggled to find their voice independent of one another. But in that short moment, they weren't a brand. "It was just us," Mitchell said.
Since then, the pair have indeed kept in touch. "We call each other and text each other all the time," Thompson said. As teenagers, the two of them talked with wonder about where their lives would take them. Now, when Mitchell visits New York, he loves to spend time with Thompson and his family.
Thompson feels the same way. As a child on "All That," he pulled Mitchell's baby sister out of his pants as part of a sketch called "Baggin Saggin Barry." "She's like 20 years old now," Thompson, 39, said. "That brought it all home."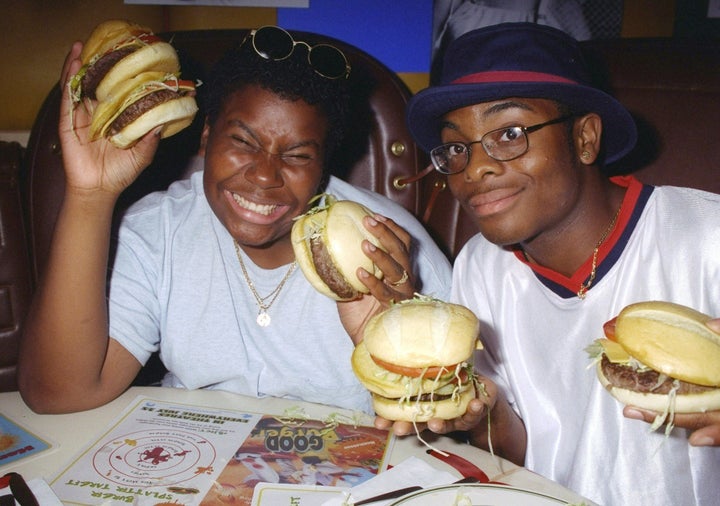 Whether we'll ever get a full-on "Kenan & Kel" sequel remains an unanswered question. But for Thompson, it's enough to just have his friend back and their memories together intact.
"I always valued those times, 'cause it's our blood, sweat and tears," he said. "And it's my childhood, as well as anybody else's."

Hit Backspace for a regular dose of pop culture nostalgia.
Support HuffPost
The Stakes Have Never Been Higher
Before You Go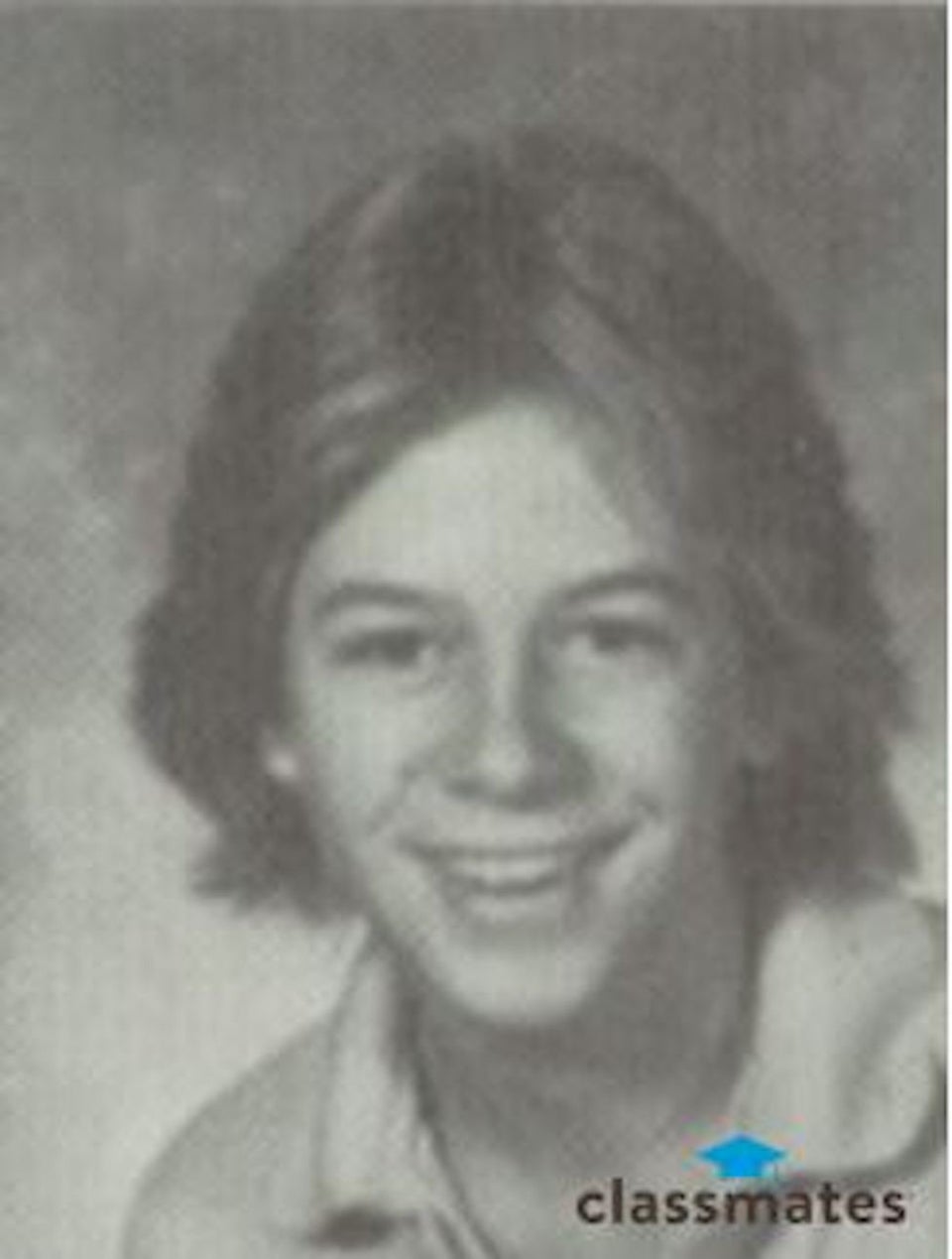 'SNL' Stars Before They Were Famous
Popular in the Community