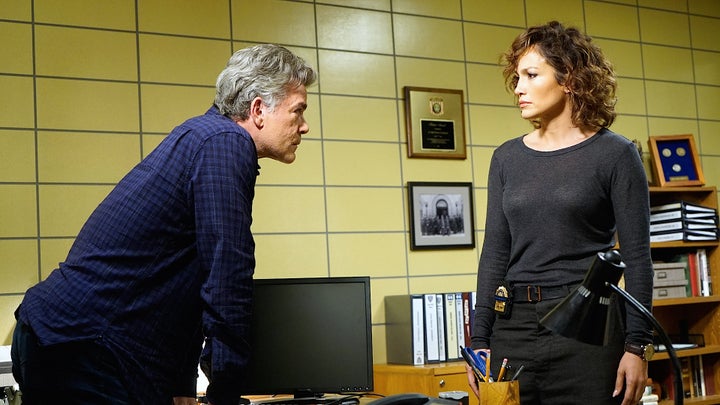 [Co-authored with Scott Jacobsen]
SCOTT: Climate change is an increasingly urgent problem. However, moderate social change can go a long way towards addressing it. For a sustainable future, we should incentivize positive social change. We're already witnessing the degradation of the environment. No one person or nation is to blame, but climate change is here. We have to work to solve it, now.
We can't duck responsibility, throwing caution to the wind. We're big-brained primates and global citizens. Let's act the part. We can't ignore global warming – facts don't care about political squabbling and gridlock. Climate change is about a threat to human survival. To have quality of life, you can't be dead.
In many parts of the world, politics and policy are coming into agreement with the overwhelming scientific evidence for global warming. The necessity for dealing with climate change is recognized by 190+ countries under the Paris Agreement to mitigate greenhouse gases.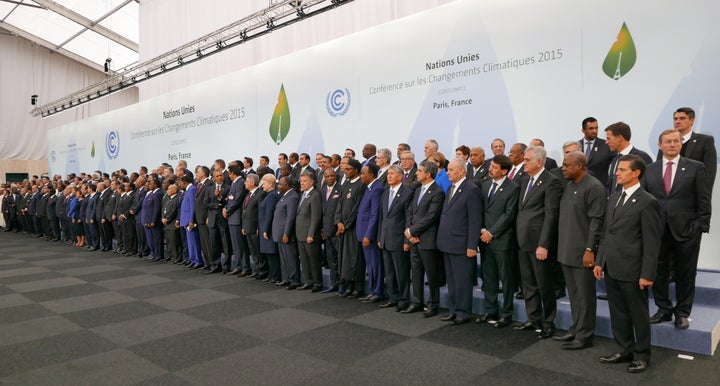 Climate change is also recognized as an important threat by the Intergovernmental Panel on Climate (IPCC), the United Nations Framework Convention on Climate Change (UNFCCC), the World Meteorological Organization (WMO), and the United Nations Environment Programme (UNEP). Does your individual denial of the facts outweigh these experts? Not just individual experts, but big international swarms of experts.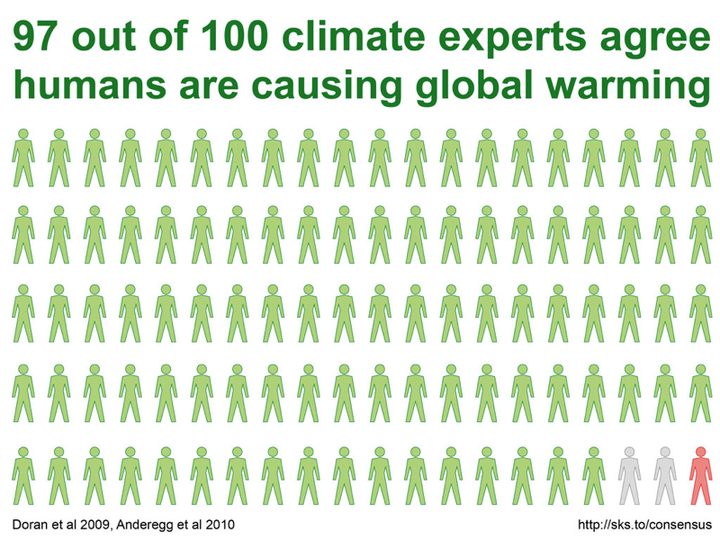 America and Canada need to get their houses in order, and fast. The more quickly we get on it, then the more coastal indigenous peoples and coastal metropolises can be saved. It's not hard. It's just long-term thinking. So, what can we do?
You can network together with other people, can join organizations, sign petitions, work towards sustainability in your own community, and volunteer time with sustainability initiatives.
You can donate money to scientific organizations, to non-profits devoted to sustainability, and to companies revolutionizing nuclear and solar power.
You can learn more about the pressing scientific topics of the day. You can talk about it with friends and family and write about it, even talk about it (!). If you have some knowledge, or someone else knows something that you don't, then either educate them if they're open or admit ignorance to their expertise and be curious and learn something. That's the start of a conversation.
You can try to invent something yourself if you have any relevant skills, abilities, knowledge, or talent. You can become a scientist, train in the relevant fields, contribute to it, and invent products that help the environment.
You can have fewer kids and invest in them more. People are both resources and resource-intensive - act accordingly. You can support the empowerment of women. Women are more likely to invest in family and community. That benefits all of society.
We have to be active in combating climate change. It's urgent, long-term, and unignorable.
RICK: Most of this kumbaya stuff, we're not gonna do . People are assholes. You may remember what happened in the late 70s – we had gas crises. Oil prices skyrocketed. Endless lines at gas stations. President Carter urged us to conserve energy. He wore a sweater to show us he was saving energy on heating the White House. So we fired him and elected Reagan. Gas prices dropped, and we started driving enormous SUVs.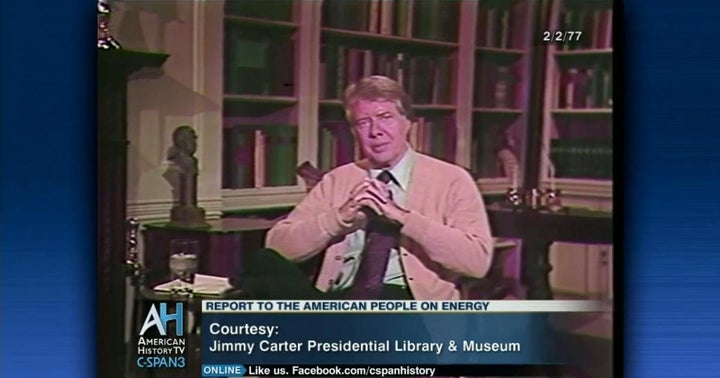 Climate change will eventually get fixed, but by market forces and science fictiony technical change, not by humanity suddenly becoming ultra-conscientious. Here's how it'll go:
Climate change will keep getting worse – more drought, more severe storms, rising temperatures and sea levels, seasons shifting, oceans acidifying, many animal species and residents of coastal cities getting effed-over. Some jerks and idiots will continue to deny that it's happening or will argue that it's a good thing. Eventually these people will get old and die. Good.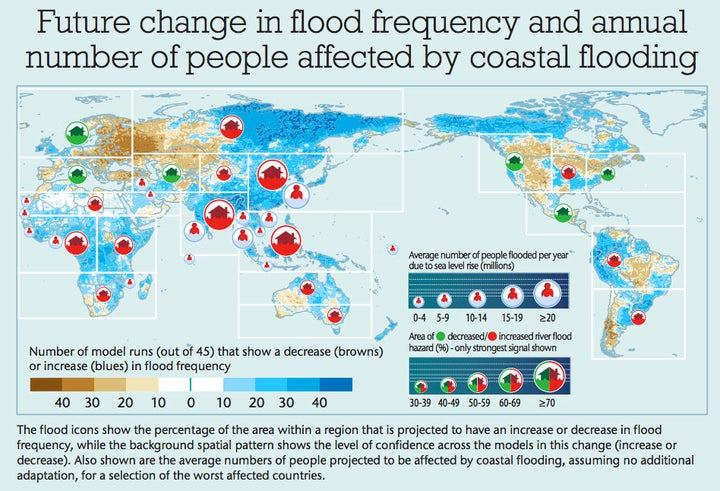 Millions of climate change refugees will add to the world's misery and tension. (My town, LA, may become unlivable – the current drought has lasted five years. Fancy entertainment industry types might not tolerate living in a hot-ass desert. Over the next 40 years, the industry may migrate to Silicon Valley or Vancouver.)
Vehicles will become more efficient. There will be more telecommuting. At some point, air travel will be taxed to reflect its huge carbon footprint. But the world population will continue to grow beyond 10 and 12 billion, and developing countries will continue to spew shmutz. The rate of CO2 being pumped into the air will eventually level off and drop, but the damage will have been done.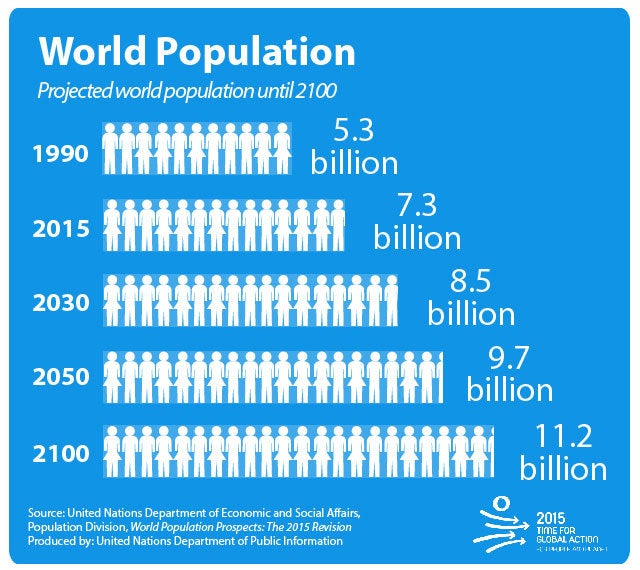 We'll be looking at hundreds of years to undo the damage. Various fixes will be tried, such as shooting stuff into the atmosphere to reflect more light away from earth. Some of the fixes will reduce some of the problems, often while creating other problems. Tech will reduce the recovery time of many centuries to less than 200 years. Meanwhile, thousands of species on land and in the oceans will become extinct. Hundreds of towns and cities will be abandoned or diked.
However, beginning about 80 years from now and really starting to catch on in the middle of the next century, we'll have transferrable consciousness. We'll figure out how to digitize people's brains, and more and more people will spend more and more time living virtually. And medicine will become able to extend our lives indefinitely (if you live in the right country), so people will put off having kids until later and later in their lives, if at all. The world population will begin to drop (though the number of minds in the world will expand fantastically) along with population pressure on the environment.
So, sometime in the 2200s, most effects of climate change will be alleviated or reduced to secondary concerns as the earth is completely reshaped by the fantastic tech of the digital consciousness revolution. Extinct species will be resurrected. The entire planetary surface will be precisely monitored, with much of it engineered to display a pristine fake naturalness. Earth will be Disneyfied. It won't be utopia, but it'll be something the weird mega-brain a-holes of the future can live with.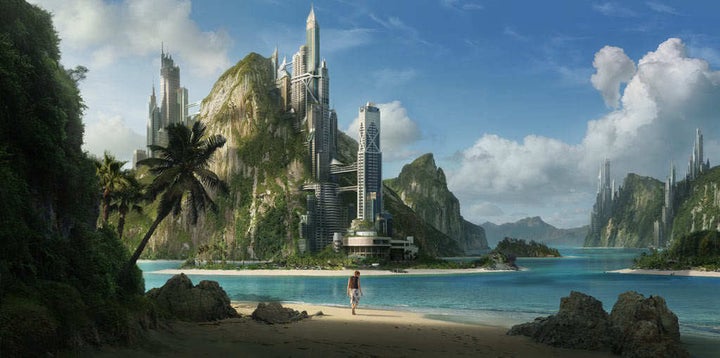 SCOTT: Major developed nations are in general the greatest per capita polluters. In a way, this implies more responsibility per average citizen. America and Canada continue to be great nations, capable of great grassroots leadership in fighting climate change. [Note: Scott is Canadian.]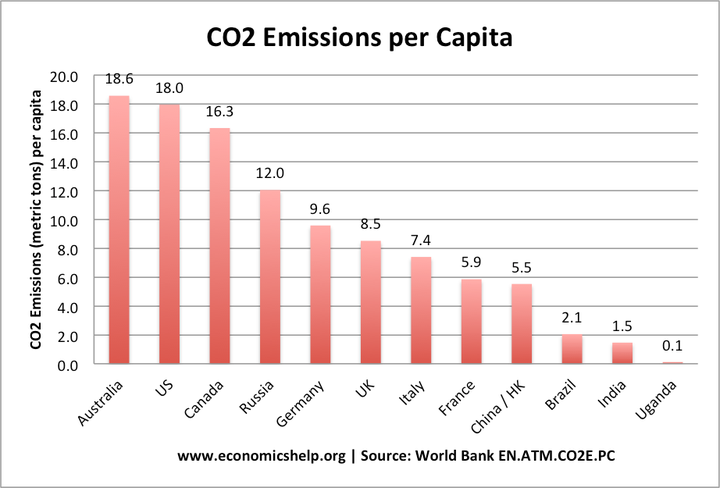 Don't be selfish and dumb. You can make the sacrifice of five-minute showers instead of 20-minute showers. Use less water, use less energy heating water, get solar panels on your roof, use more energy-efficient technology, and don't consume piggishly. Compared to every other century in history, the 21 century offers so much great stuff. We can make some environmentally responsible concessions and still lead awesome lives.
RICK: Maybe we can make some concessions, but I tend to believe that even the most conscientious, granola-ish hipster sustainable fiber-wearing American leaves a huge carbon footprint. And BTW – Prius drivers stink. "Ooh, I'm saying the world, so I can drive like a jackass."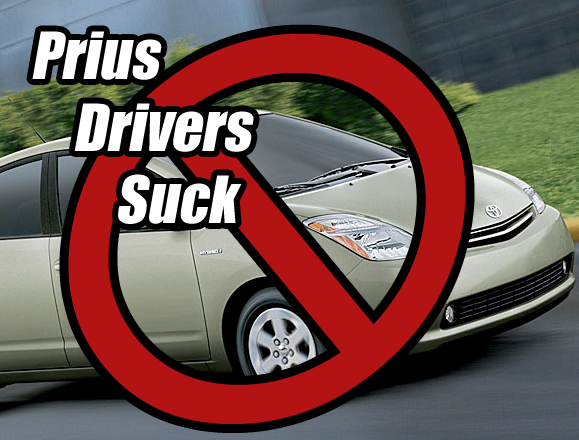 Popular in the Community