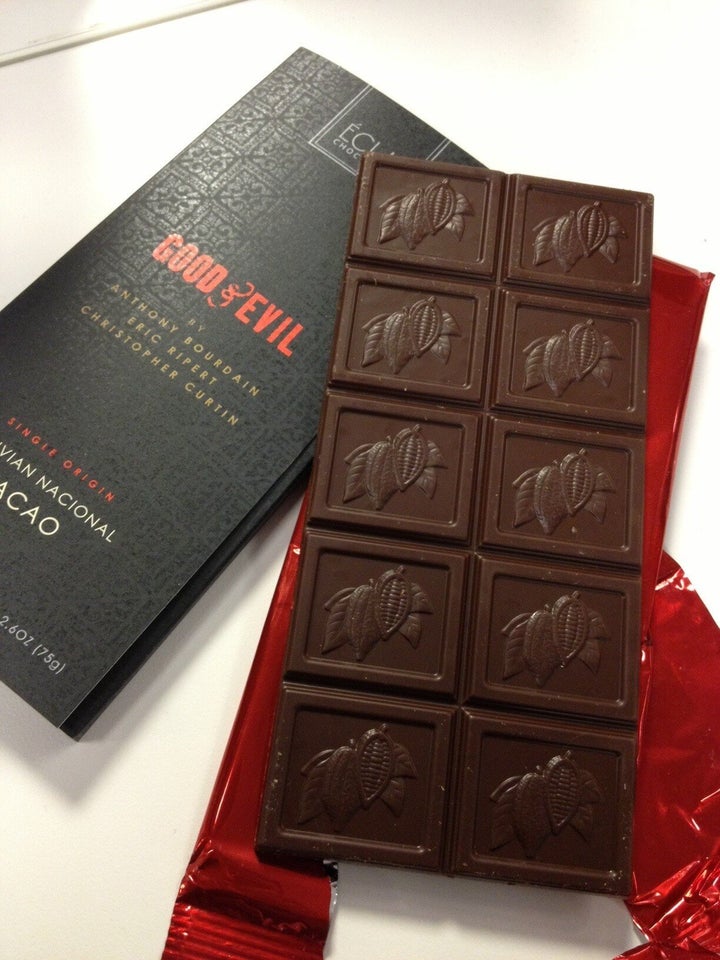 Intrepid journalists that we are, the editors at HuffPost procured a bar and tasked ourselves with an in-depth taste test. Many questions ran through our minds: Does it taste good? Does it taste good enough to cost $18? Does it taste like it's worthy of Anthony Bourdain and Eric Ripert? (And chocolatier Christopher Curtin?)
"I love the crunchy cocoa nibs housed inside," writes one editor, adding that she liked the bar's balance of sweet and bitter. She wished that it had a creamier texture, but concluded that she was "not mad at either of those dudes" for dreaming it up.
Another editor was more critical. "I think this is an easy-to-please chocolate," she writes. "Is it something that if you serve everyone will like? Yes. But are you going to still be thinking of it 10 minutes later? No."
On the whole, most editors liked the textural contrast of the chocolate and cocoa nibs. But we agreed it was subtle, perhaps not enough to be the basis for bar's theme -- just to remind you, the chocolate and cocoa nibs symbolize good and evil respectively. "Maybe it's just not evil enough?" mused one editor.
We're sorry to say that none of us will be running out to buy this bar -- we can't fathom spending $18 for Good & Evil, or any other chocolate bar for that matter -- but it makes for decent noshing.
Before You Go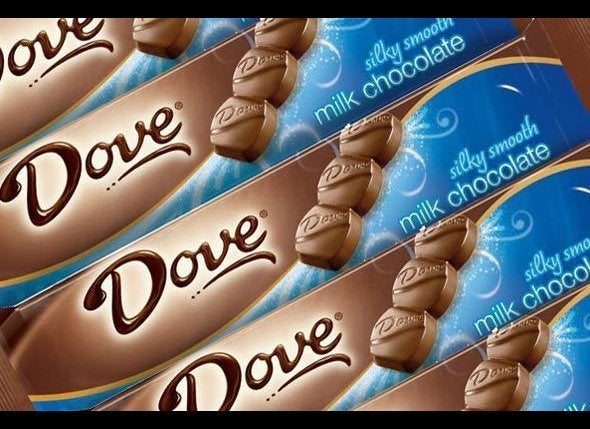 Best Chocolate Bars