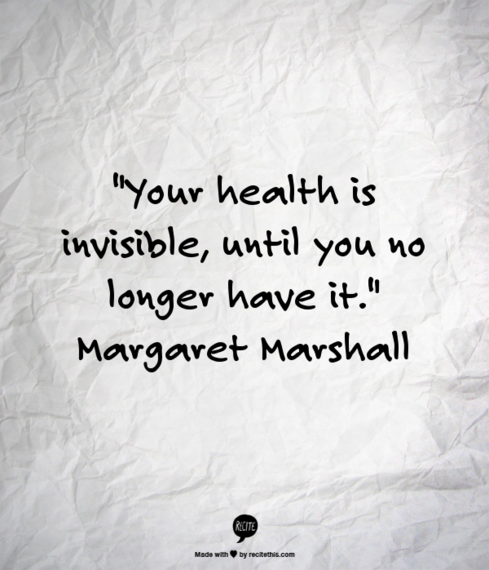 Pick up any woman's magazine, and on the front cover will be the stories that sell that edition. There will probably be a story about a celebrity, but you will also see in large letters, "Lose 10 lbs this week with..." whatever latest diet method they are touting. You will also see a large picture of a cake or something similar with large writing saying, "Bake this chocolate cake for your family." All this, on the same front cover, every month!
The woman's magazine covers have always been a pet peeve for me. Usually it's an unrealistic weight loss promise, and then, to entice you to buy a copy, it's accompanied with a large picture of a scrumptious dessert. The two just don't go together; you can't have both!
We are being duped by some magazines covers, and we try to live the impossible.
Purchase a magazine about beautiful homes and you will see pictures of furniture, cabinets and everything needed to accomplish a beautiful living space, including a celebrity showing off their home.
Recently I was asked to be a guest on a radio show from Akron, Ohio, titled, My Beautiful Home. I wondered why they would want to interview me on the show. My expertise is healthy eating and healthy living. As I prepared for the show, I thought about the woman's magazines I have used as examples in many of my seminars to underscore the mixed messages we receive and believe.
The question I asked myself was how can you have a beautiful home if the family is unhealthy? I believe the answer is you can't. So I decided to address the fact that good food and healthy families make a beautiful home. The interview was a success!
Then I thought why don't the magazines about beautiful homes also include healthy, tasty food to eat, or strategies for the family to preserve their health so they can enjoy their beautiful home for years to come?
As I take my daily walk through my neighborhood, I notice some homes are beautiful and some are in disrepair. I have always noticed that the well-kept homes have a healthy family who resides inside, while the ones in disrepair do not. They may have ill or injured family members, divorce, or a death. There may have been the loss of a job or the family is going through a sad time in their life. Their home which was once the nicest on the block, and showed pride in ownership, is no longer. The family is dealing with other serious issues, some out of their control, and that takes precedence. But sometimes this downward slide is due to the resident's lifestyle.
Take a good hard look at your home. You may have all the beautiful accessories that are shown on the magazine covers, but if the inhabitants are not caring for their well-being it won't matter. A beautiful home starts with good food and healthy families and continues with furnishings and design.
Look into your refrigerator and cabinets and ask the following questions.
What kind of food is most prevalent?
Will it keep you nourished and healthy, or cause illness and disease in later years?
Notice each one of your family members.
Are they doing what is necessary to keep them healthy and happy?
Do they get the physicals and suggested medical tests for their age?
Are they happy and engaged in activities that bring joy?
Are they fulfilled in their school work or chosen professions?
Do you spend quality time together?
Healthy families make a beautiful home. When there is good health on the inside of the home, there is beauty on the outside.