According to the American Academy of Dermatology, studies show that approximately 30 million women in the United States suffer from hereditary hair loss compared to 50 million men, and approximately 5 million more from hair loss due to illness.
DeShawn Bullard @TheHairCoach, owner of NouriTress Hair Products and NouriTress Salon & Hair Clinic, is a licensed cosmetologist and certified trichologist who serves women who experience hair thinning and hair loss. She believes that patients who are going through chemotherapy should not do anything to try to regenerate hair. Once they are in full remission, they can take Hair Vitamins such as NouriTress Hair Vitamins PLUS to help develop and strengthen the hair strand during strand development.
Certainly, not all cancer patients lose their hair. However, those who do experience complete hair loss can opt for some type of hair replacement. NouriTress empowers patients to regain their confidence and restore their dignity by providing custom wig services that mimic their own hair. A hair cranial prosthesis is a custom-made wig designed to give the illusion of natural hair coming from the scalp. A hair and scalp analysis is performed for a thorough follicle examination through a microscopic lens to assess the condition of the scalp. The units are cut and colored to look just like the patient's natural hair. The prosthesis wears more permanently because a medical grade adhesive is used to attach the wig to the scalp. This is highly beneficial especially for those who may be diagnosed with permanent alopecia or may be going through temporary hair loss due to an illness. The prosthesis is versatile and allows the patient to swim and perform other physical activities without the worry of the wig coming off.
"I am passionate about helping women achieve this confidence because it's a part of a woman's fabric to feel beautiful. A woman's confidence is heavily tied to her sense of feeling beautiful and if she doesn't feel beautiful she loses sight of her worth. When I was young, I experienced this feeling because of having the wrong self-image. Once that changed, my life changed entirely."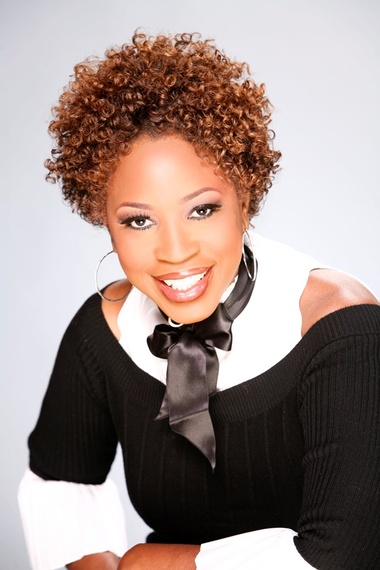 Bullard offers five (5) ways that patients can reignite their confidence and maintain a healthy esteem.
1. Start with a hair care regime that will get your hair back on a healthy track
2. Treat yourself to a makeover to celebrate being a survivor and "thriver!"
3. Throw a pamper party with your girlfriends or others who supported you during your journey
4. Get back into full swing of jobs, projects or other activities you loved before the diagnosis
5. Surround themselves with other survivors and thrivers who will inspire, motivate, and celebrate you

NouriTress plans to donate up to $10,000 in wigs to support women on this year.
Website: www.deshawnbullard.com
Website: www.nouritress.com
Twitter: @nouritress Twitter: @thehaircoach
Facebook: facebook.com/nouritress
Email: thehaircoachatl@gmail.com
Popular in the Community