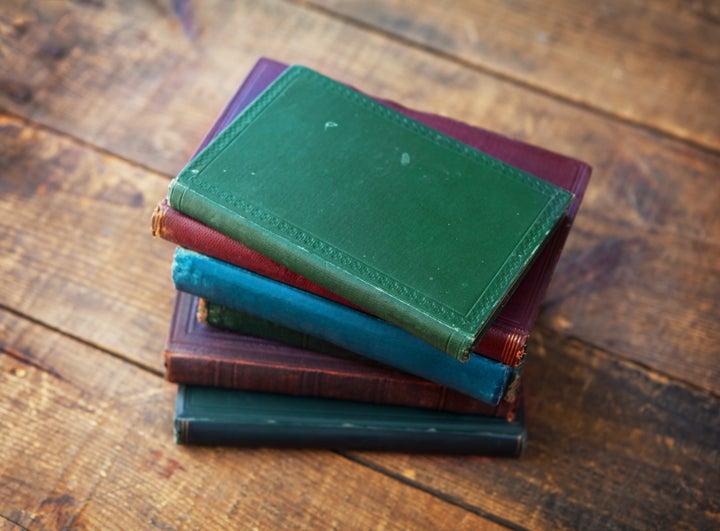 Reviews are my guilty pleasure.

These reviews are not consumer reports advising me on major appliance purchases. I love to read reviews of things I'm not buying. They're like gossip columns about ideas, rather than people. After I finish watching this week's Parenthood episode, I race over to find out what the A.V. Club thought. I love movie reviews of films I have no intention of seeing in theaters. I enjoy reviews of books that I deliberately avoid in Barnes & Noble.

Reviews are my guilty pleasure, but criticism -- the more serious, more academic counterpart of reviewing -- is more challenging for me in the classroom.

I've taken fabulous classes with wonderful professors and studied great authors from Milton to Amitav Ghosh. In these classes, we read and analyze literary criticism, the work of generations of scholars who argue various interpretations of the texts. Occasionally, these critics leave me with a profound new understanding of the work. Other times, these scholars frustrate me. Contemporary literary criticism can seem deliberately confusing, poorly written, and more concerned with the politics of the scholar than the work of the poet. At its worst, it can seem totally divorced from the creative act of writing.

On a Tuesday afternoon in October, I went to see my professor speak at an event called "Everybody's a Critic" at Wellesley College's Newhouse Center for the Humanities. The Newhouse had invited Claudia LaRocco (performance and live art critic, the New York Times), Sebastian Smee (art critic, the Boston Globe) and James Wallenstein (novelist and essayist) to talk about the purpose and challenges of contemporary criticism. (The discussion will be available on the Wellesley iTunes channel shortly.)

And this is what caught my attention:
When Sebastian Smee goes to visit a new exhibit, he wanders.
He goes to a museum to review one particular exhibit, but he likes to explore the whole place. He may find an object hidden in the permanent collection to write about for his biweekly column "Frame by Frame," or he may simply understand the museum in a new way.

He wanders.
For me, reading is like walking into a house full of hidden rooms. It's like wandering into the cave of Ali Baba, the Room of Requirement in Hogwarts, the door to other worlds in Howl's Moving Castle and the "bigger on the inside" TARDIS of Doctor Who. I walk into a book and find that the story changes on me, that it changes me.
And the more I read, the more I understand what I'm reading, the more I want to write stories of my own.
Both Smee and Wallenstein are visiting professors who teach creative writing workshops at Wellesley. I'm in Professor Wallenstein's class on literary nonfiction, where each week we read and critique genre classics (Joan Didion's The White Album, Michael Herr's Dispatches) and we also write our own literary nonfiction, trying our hand at writing about our lives, our campus and outside communities. Criticism is an aide to creative work.

I'm still not sure why I love reviews so much, and yet come to literary criticism with caution, and occasional reluctance. Perhaps it is because I'm afraid that that one day we will read Foucault in lieu of Chaucer, or Barthes instead of Virginia Woolf, that we face some dark literary Armageddon when criticism will replace literature in the classroom as the prime object of study. Maybe it's because I read reviews for fun and I read criticism for homework. But it's been helpful recently to think of criticism not as the enemy of creativity, but as its complement.

Good criticism is the act of giving a guided tour of the artistic "house," calling attention to shifting relationships, shadowed tensions, overlooked marks of genius. Sometimes, it even forces us to pay attention the act of visiting: what does it mean to read? what does it mean to create? Good artistry is architecture. It creates houses for others to discover.
Yet both critic and creator share a delight in wandering.
Calling all HuffPost superfans!
Sign up for membership to become a founding member and help shape HuffPost's next chapter