Twenty-nine-year-old Maria from Brooklyn is no stranger to the popular dating site OkCupid, but since recently quitting her job, she has encountered an unpleasant phenomenon with which many are already all too familiar.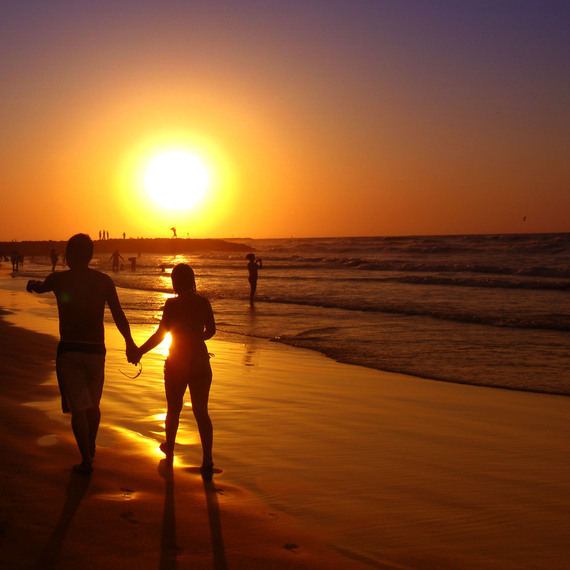 First, a girl messaged Maria, an active user, and the two flirted back and forth for awhile. When Maria mentioned she had quit her job a few weeks prior, but wished she were working, the response was... radio silence.
"I never heard from her again," says Maria.
Shortly thereafter, she received another message. A different girl had "liked" her -- a means of expressing interest in someone else on the site.
"We went back and forth for about a week," notes Maria, "each of us messaging around once a day. And then she asked what I did [for a living]."
"I responded honestly that I quit my job three weeks ago, I wished I was working, and I shouldn't get too down considering I could find a great opportunity tomorrow," says Maria. "After that message to her, I never heard back."
Despite Maria's optimism, clearly neither of these prospective mates was looking for someone "in transition." Maria keeps at it though, hoping to meet someone who "sees that [she is] much more than someone currently without a job."
According to BusinessNewsDaily in 2012, chances are already not pretty for the unemployed out there looking for love. A survey of 925 individuals found 75 percent of women were unlikely to date an unemployed man, while chances were slightly more favorable for unemployed, heterosexual women. Forty-six percent of men responded they would date an unemployed woman.
Perhaps unsurprisingly, Jason Weberman, CPCC, a dating and relationship expert with North Star Coaching, indicates a study conducted by Match.com, and his own experience, to point out women statistically value employment and financial security in a mate much more than the other way around. Women, he notes, must compensate with "physical appearance and personality."
Amber Soletti, co-founder of the NYC based dating service, OnSpeedDating.com, who runs "laid off speed dating" events, confirms this gender-based phenomenon, noting twice as many men as women sign up for her events.
I could find no study analyzing similar data pertaining to non-heterosexual couples, but I doubt Maria's case is an anomaly.
Still, when meeting a romantic contender in the "real world," there's at least a grain of amorous interest that, ideally, keeps either party from running for the door when they discover the other's employment situation is in shambles. In person, we are probably more likely to give someone a chance based on other personal factors, even pity.
It's no great revelation that the Internet -- "shopping around"perks included -- permits a certain level of hairsplitting. From behind the privacy of their screens, browsers can say "no" to brown eyes just as easily as they can reject the unemployed. While it may increase their odds of finding the right person for them, by the same token it might eliminate the hidden treasures. That's simply the nature of online dating, and even dating in general.
While what we seek in a potential mate may not vary much between the "real" and virtual worlds, dating sites highlight a particularly revealing reality about the importance of employment status, and perhaps biases people may not even realize they themselves hold.
Online dating exposes how quickly people are willing to dive back into the sea for other options, while the unemployed wither on the sand, regardless of other attractive characteristics. Even Maria admits unemployment could be an issue when it comes to what she's seeking.
"I feel pretty low when I'm unemployed, so I don't know if I could handle meeting someone unemployed unless they handled it exceptionally well," she says. "But if this wasn't a trigger for me, yes, I would go on a date with someone who was unemployed, as long as they were being proactive about it."
Tyler Tervooren, who blogs about attracting women online, agrees "self-employed" seemed to be a turn-off on his OkCupid profile, until he changed it to the more alluring-sounding "entrepreneur."
According to Fox Business:
Here's the reality most millennials are current living: weak hiring prospects, lower wages, massive student debt and living at home with mom and dad. All this, experts say, is changing the dating game. The current dating scene includes group dating, trolling the internet for free or cheap events to take dates and an endless array of options of other eager singles to choose from via casual texts and late-night hookups... finding people who are serious about dating, and have it together, may prove challenging.
While the research yields some expected results -- the stereotypical notion that women are more heavily invested in financial security than their male counterparts, and the fact that a weak economy and dating sites in general are keeping people "younger" longer, you shouldn't wait until you have the perfect job to seek happiness in your love life.
Some names in this article have been changed.