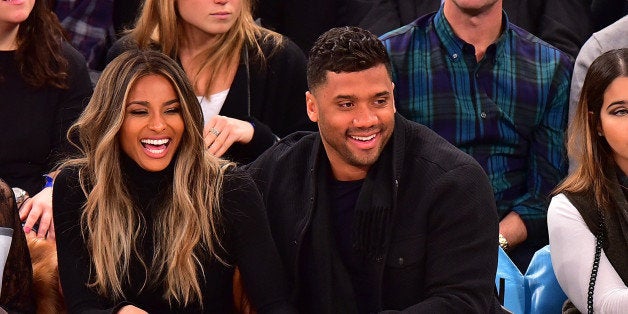 My dad used to show up to my games wearing two left shoes. He was a lawyer, so he would spend all day at the courthouse wearing a suit, and he didn't have enough time to drive back home and change before my Little League football and baseball games. So he would keep some sweaters and a few pairs of sneakers in the back seat of his car so he could change in the parking lot.
Sometimes he would show up wearing one Nike and one brown loafer. Sometimes he would show up wearing two left shoes. He had Dad Style. He didn't mind what anybody thought. He just didn't want to miss an at-bat.
About a year ago, I was driving home after a dinner, and I got to thinking about my dad's funny style. My mind started wandering, and I thought about what it would be like if he were still here, what I would get him for Father's Day. You know how you always get your dad some khaki pants and the same old button-down for Father's Day? It's just what you do.
My dad was the definition of a good man to me. He was a person that loved his family, worked hard, was kind to everybody he met, and he also loved to give back. As my mind was drifting on the car ride home, I thought about my dad opening up the box on Father's Day and seeing a nice suit, like the ones he used to wear to court, or a nice pair of new shoes. But then I thought, You know what? A suit or a pair of shoes alone wouldn't make him happy. He was always about something bigger.
So what if that gift also helped to inspire some good in the world? That would really make him happy.
I immediately called my friend Dean, who knows way more about business than I do, and has been in fashion for 30-plus years. "Hey, what would I have to do to start a clothing brand?"
A lot of thought has gone into that idea over the past year. Today, we're launching Good Man Brand, a clothing company that will inspire a lot of good in the world. This isn't a celebrity line. This isn't a one-off thing. You won't see me in a bunch of ads. We created this because we have a genuine interest in design, and I thought we could do something bigger than just building a regular for-profit company. Our focus is to encourage good in the world.
Whenever you buy any item from Good Man Brand, $3 will go to a charitable organization that needs it. We will pick a new cause every year. This year, the money will benefit inner-city education. Why? Well, if anybody heard my dad's name, the first thing that would come to mind is how much he valued education.
It's funny, my dad had a solid low-range game with his sweatshirts and shorts, and a solid high-range game with his suits. Like father, like son -- I'm the exact same way. I like wearing suits because it's hard to mess it up. But the mid-range game is where it's tricky for most men. My mom used to tease my dad about his mid-range game, especially his mismatched shoes.
So we created this brand with that in mind. This is for the young man who's nervous about that first big meeting. Or about going on a date with the girl who's way out of his league (like father, like son).
Hopefully we can create not just a clothing company, but also create some good in the world.
I know some people will think this is too ambitious. What does a football player know about fashion? Can a clothing company really make a difference in the world? I get it.
But when I decided to really commit to building this company, I thought back to another time with my dad. On Sundays afternoons, my whole family would pile into his car (tossing aside random shoes and sweaters) and we would drive around the really nice neighborhoods in our town. We would go to Open Houses for the really big homes. We didn't have the money to actually buy any of the houses. That wasn't the point. My dad wanted us to see what was possible. He wanted us to aspire for something more. He wanted us to believe that we could do big things in the world.
And he would make sure he was wearing his nice shoes.
Calling all HuffPost superfans!
Sign up for membership to become a founding member and help shape HuffPost's next chapter