 "Good Morning America" appears to have finally put an end to the sixteen-year winning streak at "Today." It beat the rival NBC News program by 13,000 viewers last week, according to preliminary Nielsen numbers.
"GMA" drew an average of 5,147,000 total viewers for the week of April 9 versus an average of 5,134,000 total viewers for "Today."
The results represent a landmark victory for "GMA." It is the first week that the ABC News morning program has beaten "Today" since December 1995.
Tom Cibrowski, senior executive producer at "GMA," reacted in a statement on Monday. "This is an exciting day but we will save any celebrating for when the final numbers come in on Thursday," he wrote. "Like every week, we want to thank our loyal viewers, our stations, our amazing team of Robin Roberts, George Stephanopoulos, Sam Champion, Josh Elliott, Lara Spencer, and our dedicated staff and crew for getting us to this amazing point."
Jim Bell, the executive producer of "Today," congratulated "GMA" on their victory, while calling his own show's streak "one of the most incredible achievements in television history." He wrote in a statement on Monday:
"Today's" 852-week winning streak had taken on a life of its own and as odd as it is to see it end, we should acknowledge just how remarkable it has been. So as we tip our caps to the team at "Good Morning America," we can also take a bow ourselves and recognize the work done by countless staffers for so long. It is not an overstatement to call it one of the most incredible achievements in television history, one that is not likely to ever happen again. While the streak has been wonderful affirmation of our work, it has never defined us, and we will continue to innovate, take chances and lead the way."
Before You Go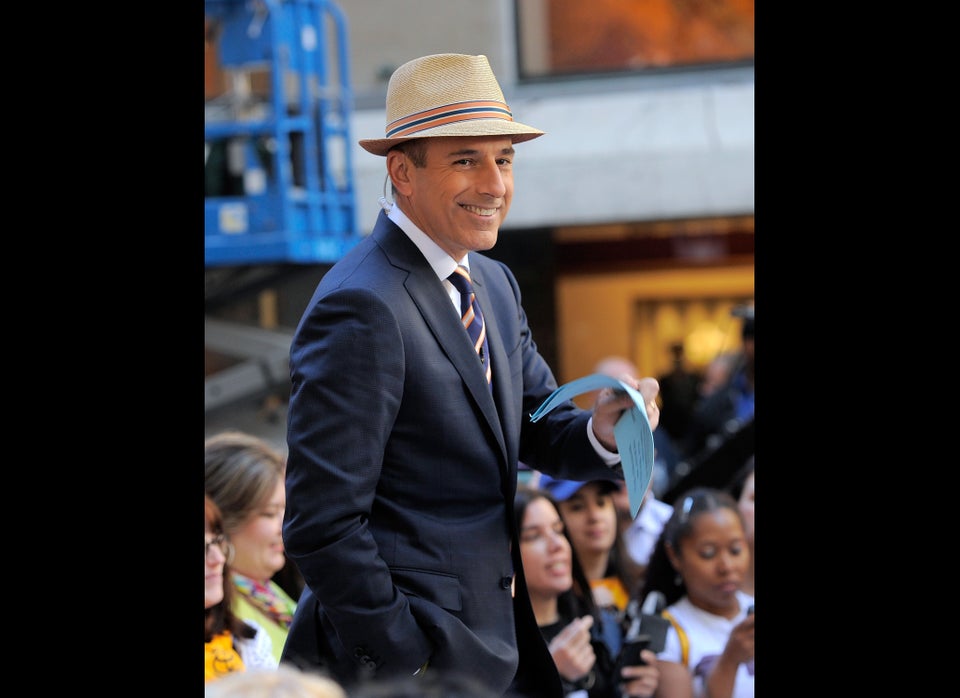 Morning Show Hosts
Popular in the Community