"Morning love, I'm
and I'm bringing pizza."
"The cat puked all over the downstairs carpet, but I
.
"There's a
."
"You're beautiful, you're strong and you look
. Miss you baby."
"There's a
and infinite French toast for you downstairs
"Good luck today. I know it'll be another long day, but tonight I'll get pizza and we can watch 'Ghostbusters.' Then we'll deal with that stress. ;-) I love you!"
Related
Before You Go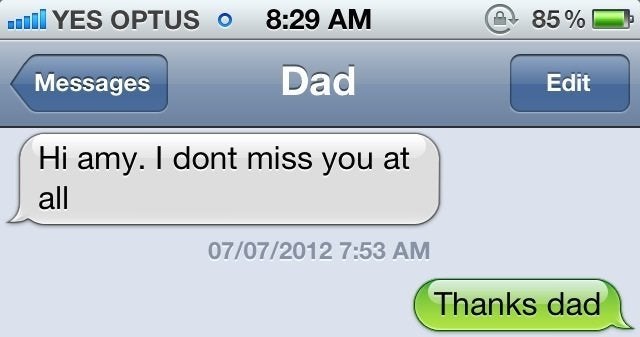 13 Hilarious Texts From Dad