The Notable Netflix Movie: The long-named "Extremely Wicked, Shockingly Evil and Vile" joins the service on May 3. The cast includes Zac Efron as Ted Bundy, as well as Lily Collins, John Malkovich, Haley Joel Osment and Jim Parsons. You can read a description of the movie and watch the trailer below.
The Others: With the turn of the month, Netflix adds a long list of classic movies such as "Austin Powers" and "The Matrix." You can read the full list below. Netflix has a few other Original movies besides "Extremely Wicked," the most notable being a documentary about Rep. Alexandria Ocasio-Cortez (D-N.Y.) called "Knock Down the House." That joins on May 1 as well.
And if you want to stay informed about what's joining Netflix on a weekly basis, make sure to subscribe to the Streamline newsletter.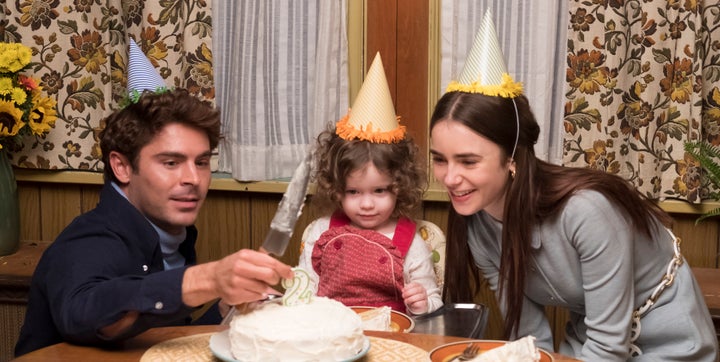 Streamline makes recommendations for streaming shows and movies. Every Saturday, Streamline highlights the best shows to watch online, with a focus on Netflix.
The Most Notable Movie Coming To Netflix This Week
"Extremely Wicked, Shockingly Evil and Vile" | May 3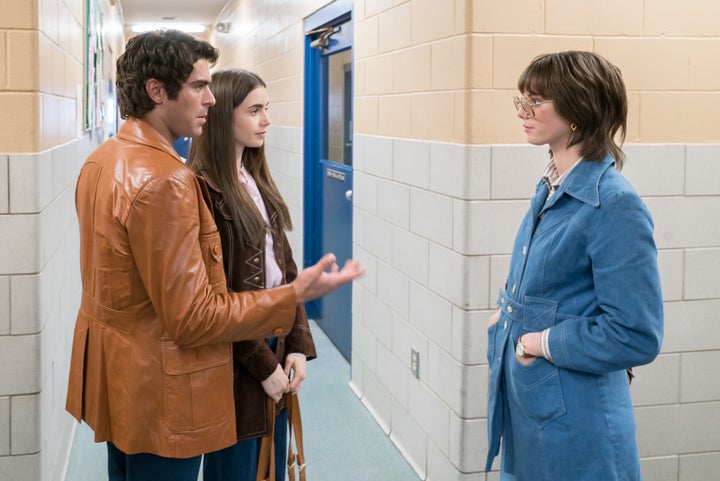 Premise: An adaptation of "The Phantom Prince: My Life With Ted Bundy," by Bundy's longtime girlfriend, Elizabeth Kloepfer, who wrote the book under the name Elizabeth Kendall. The two dated while Bundy went through the court system for a murder charge, as Kloepfer didn't believe the accusations. This movie unfolds mostly from her perspective. Bundy has a reputation for being a serial killer, but at the time, his apparent charm and good looks kept people from accepting his guilt.
Sum-Up: This premiered at the Sundance Film Festival in January. The movie earned middling-to-good reviews at the time, with specific praise going to Efron's performance as Bundy. Netflix paid about $8 million for the distribution rights of this movie, as "Extremely Wicked" sparked considerable interest at the festival.
Heads-Up: Netflix already had a massively popular Ted Bundy docuseries earlier this year in "Conversations With a Killer: The Ted Bundy Tapes." Especially with Efron in the lead role, I imagine this will get a ton of viewers. For the recent ubiquity of docuseries focusing on serial killers, film adaptations remain somewhat rare, so this will definitely stand out.
"Burning"
"The Imitation Game"
May 1
"Knock Down The House" (Netflix Film)
"Munafik 2" (Netflix Film)
"Angels & Demons"
"Austin Powers: International Man of Mystery"
"Austin Powers: The Spy Who Shagged Me"
"Casper"
"Chasing Liberty"
"Code Geass Lelouch of the Rebellion" (Part 1 & 2)
"Dr. Seuss' The Cat in the Hat"
"Dumb and Dumber"
"Fear and Loathing in Las Vegas"
"Gosford Park"
"Gremlins"
"Hairspray" (1988)
"Harold & Kumar Escape from Guantanamo Bay"
"Her Only Choice"
"Hoosiers"
"John & Yoko: Above Us Only Sky"
"Just Friends"
"Revolutionary Road"
"Scarface"
"Scream"
"Snowpiercer" (2013)
"Taking Lives"
"The Da Vinci Code"
"The Dark Crystal" (1982)
"The Matrix"
"The Matrix Reloaded"
"The Matrix Revolutions"
"To Rome With Love"
"Wedding Crashers"
"Who's Afraid of Virginia Woolf?"
"Zombieland"
May 2
May 3
"A Pesar De Todo" (Netflix Film)
"Alles ist gut" (Netflix Film)
"Extremely Wicked, Shockingly Evil and Vile" (Netflix Film)
"Jo Pil-ho: The Dawning Rage" (Netflix Film)
"The Last Summer" (Netflix Film)
"Mr. Mom"
May 4