With constant news of climate change causing coral reef bleaching or dieback, good news is hard to come by. A rare success story can be found on the island of Vamizi off the east coast of Africa, where cool currents, and local conservation efforts supported by IUCN, protect coral reefs from the effects of climate change.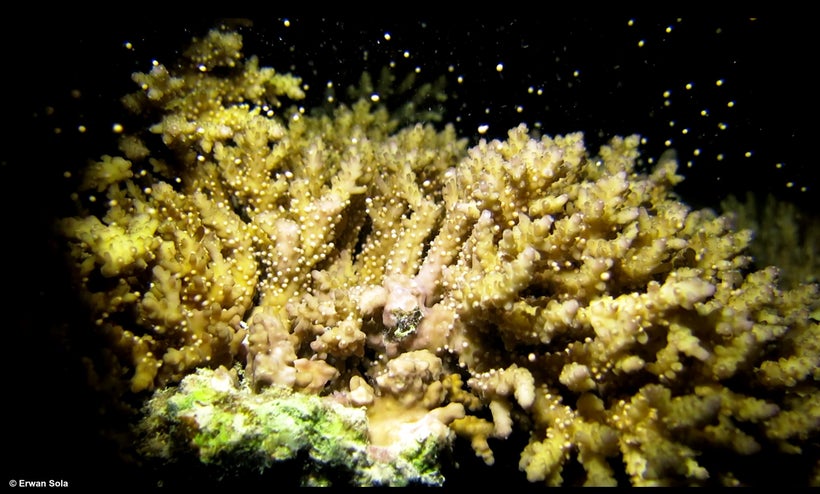 We are in the midst of a third global bleaching event, now considered the longest and most widespread in recorded history. Mass bleaching happens when global warming-induced elevated sea surface temperatures cause stress to corals and if over a long enough time, mass die-offs. Indeed, in parts of the Indian Ocean, bleaching has affected coral by 60-90%. Situated in the northern Mozambique Channel, Vamizi is close to underwater channels bringing up cold water from the depths and cooling the surface waters so that corals here have a better chance of surviving climate change than elsewhere.
These water currents passing back and forth also bring up an abundance of nutrients from the sea floor for reef inhabitants and thus support a spectacular level of biodiversity. Between the cooler surface temperatures and food availability, the reefs here are under less stress and continue to support over 230 species of corals and 400 species of fishes.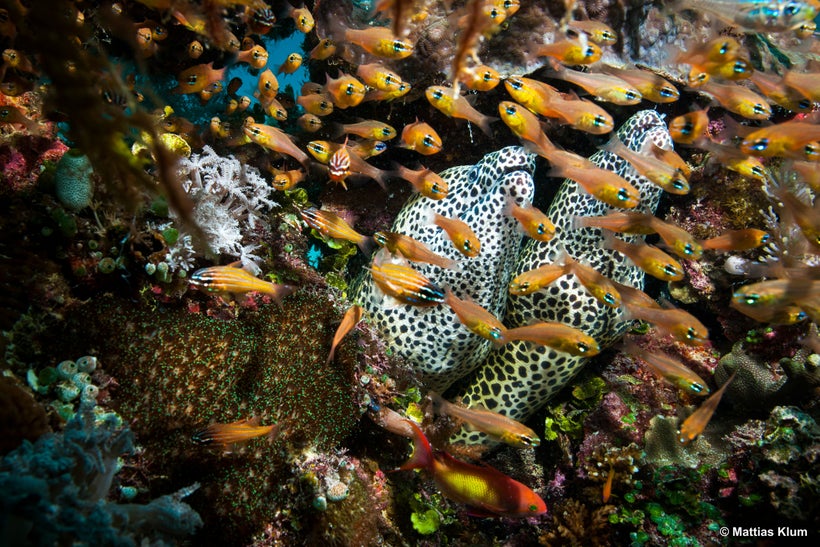 The reefs are a vital source of food and livelihoods for the island's 1,500 local and seasonal fishers. When the Mozambique government created a law to allow community management of local fisheries, the local fishing council of Vamizi created a community marine sanctuary in 2006 to sustainably manage their reefs. With financial and technical backing from Friends of Vamizi and international organisations like IUCN, WWF, ZSL and AndBeyond, the council continues to manage their sanctuary today.
If the protection and support weren't in place, the reefs would have already been overexploited by migrant fishers. The profound dependency between the species making up an ecosystem like this can only be exploited so far before the system is vulnerable and both the biodiversity and the people who rely on it are negatively impacted. Because of its protection, the still healthy reefs here are more resilient to the stresses of climate change.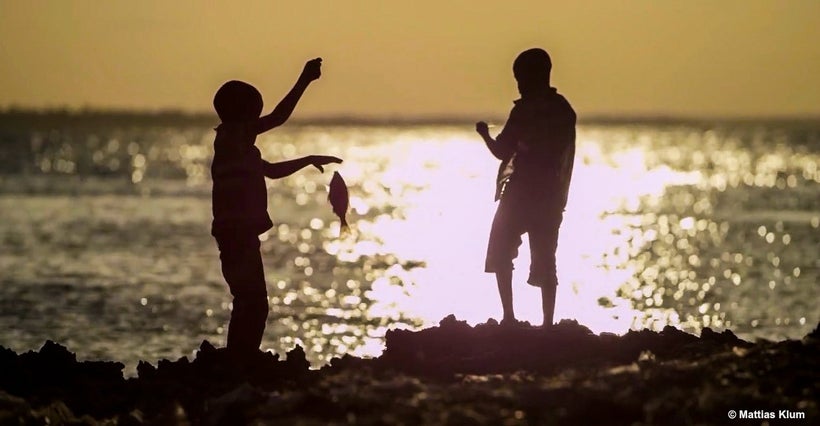 The island has attracted the attention of marine scientists like Dr. David Obura, Tessa Hempson, William Winram and Joana Trindade all of whom have been featured working on Vamizi's reefs in an award-winning documentary – Vamizi- Cradle of Coral. In it, Dr. Obura – a renowned coral reef specialist – refers to the Vamizi coral reefs as being in the "highest diversity region in the whole of the Western Indian Ocean." In recognition of this, the area has been declared a Hope Spot - internationally acknowledged as critical to the health of the global ocean.
Dr Obura adds that it is very likely that the reefs around Vamizi are a cradle of coral for the whole region – a mother reef. These globally significant reefs are a source of replenishment for other reefs - in this case of coral and fish that spread to other parts of the Western Indian Ocean. Uniquely for the whole of Africa, mass spawning of coral has only been observed and studied in the reefs around Vamizi.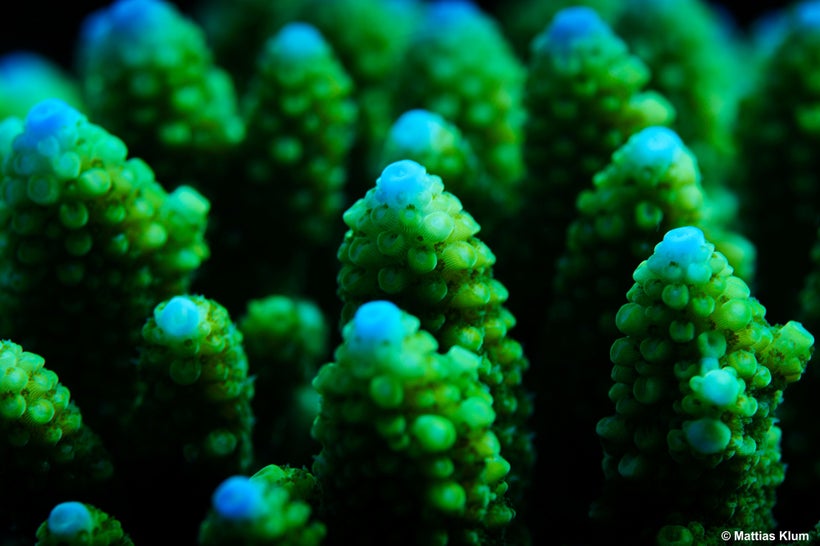 The documentary by world-renowned cinematographer Mattias Klum takes us on a journey to witness this spawning event and the people who depend on the reef's health. To the villagers here, whose largely traditional way of life is still based around artisanal fisheries, this sanctuary has meant greater security for the future.
"We hope that if more people learn about the reefs, they will help us pass the important message of the community sanctuary, so we have enough fish to feed our children on Vamizi, and our children's children," says Mussa Mikidade, Vamizi resident and active member of the fishing council.
Calling all HuffPost superfans!
Sign up for membership to become a founding member and help shape HuffPost's next chapter
This post was published on the now-closed HuffPost Contributor platform. Contributors control their own work and posted freely to our site. If you need to flag this entry as abusive,
send us an email
.