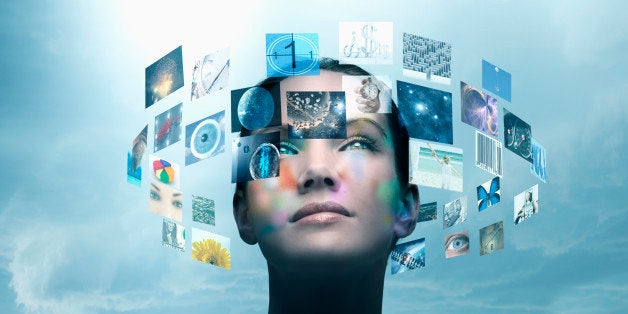 Women are certainly still transitioning into workplace equality, particularly in tech -- which is why we're always seeing headlines that display shocking statistics about the lack of women in leadership roles. It's obviously very bad news that women are still being hired, promoted and/or paid less than men. But the good news is, it is getting better.
According to Lean In by Sheryl Sandberg, women in power are perceived differently than men with the same characteristics; both genders are guilty of these biases. While we'd like to think that we're now more progressive in regard to gender roles, these stereotypes can unknowingly creep into people's minds -- possibly accounting for Corporate America's perception of women.
Other experts have said that women in tech don't have many female role models and need stronger networks to get ahead. There is also a huge disconnect in what STEM roles actually entail.
Google Israel Software Engineer Michal Segalov was always great at puzzles. As a young girl, her parents encouraged her to hone these natural math and problem solving skills which put her on a solid path to attend college and subsequently land a job working on Google Play and various gaming apps. She soon learned that her experience was far from normal.
Based on research in the field, Segalov identified a few hypothesis explaining the staggeringly low number of women in tech. First, many girls don't even know what computer science is and secondly, they tend to think it's a solitary job, which is far too demanding if you want to have a family. Michal wanted to dispel these myths to the masses, so she took advantage of a policy at Google which allows all of its employees to use 20 percent of their time to give back to the community. She created a program called Mind The Gap to foster more female students in STEM programs.
"It's a great path for young people, but unfortunately, not enough girls choose to study science and technology," Segalov says. "When you see so many boys taking computer science that's what you start believing: 'There are many boys there, so it's for boys!' The goal is to create an ecosystem in which girls who are trained in computer science can reach out to other girls in their school and change the way the subject is perceived."
In Israel, students must choose a major in high school, preparing them for higher education. So Michal and her team decided to target girls in junior high to give them a chance to see if they liked computer science.
As the team developed the program, they felt it was very important to make computer science relevant to the girls' everyday lives. Using technologies like YouTube for project examples, they took the students through the everyday tasks of software engineers. The jobs were far from solitary and actually quite collaborative, which came as a shock to many of the girls!
"We brought together girls in the 9th grade, we told them about computer science and how they're constantly surrounded by it with the different apps and computer programs they use," recalls Segalov. "And they realized that it's a practical field that they can take part in. It's something that can help with any career path you choose in the future."
Michal and her Google co-workers even formed a panel to share the stories about how they got interested in the field and allowed the girls to ask them anything -- whether it be about the job, how they balance their family life or what they are currently working on.
"I feel like I'm creating change for both myself and other girls," says student Eden Lea Lerrer. "They'll see that they know at least one girl who takes computer science and she's not a total weirdo."
Since its inception, Mind the Gap has had about 5,000 girls in the program and a staggering 90% said they would recommend it to their friends. Also as a result, 40% selected computer science as a major in high school. Mind the Gap is now available in Europe, Poland, Tokyo and the United States.
With any luck, the next generation won't have to read any lame headlines about women being behind the curve. Programs like Mind the Gap aren't only positive for future female computer scientists -- they are creating an integral step to obliterate unfair gender biases, inspiring both men and women to live their passions.