The negative news out of the Middle East seems to get worse every day. As someone determined to find and share positive, hope-filled stories of dignity and resilience, I took the challenge to uncover a diamond in the rough.
This story is not meant to underplay the heartbreaking violence. It is not pro-or-con-anything. Its purpose is simply to show a glimpse of love and possible peace in the region. It is also important to note that this is only one of many uplifting stories I was able to find. I hope to share more stories that highlight how a diverse array of organizations from all sides of the battle are helping to bring healing to their collective communities.
"We're all human," says Melissa Jane Kronfeld, Vice President of Save a Child's Heart Young Executive Board. "Regardless of what politics, news and faith tell us, this is us being human and helping other humans," she explains.
Save a Child's Heart (SACH) is an Israeli-based non-profit that provides life-saving pediatric cardiac care for children from developing countries -- many of the young patients come from right across the border in Gaza, and other nearby countries that you might not expect a Jewish Israeli doctor to feel compelled to help pro-bono if you consider socio-political and religious differences alone. To date, SACH has saved over 3,000 children from 46 different countries -- including 1,200 Palestinian children.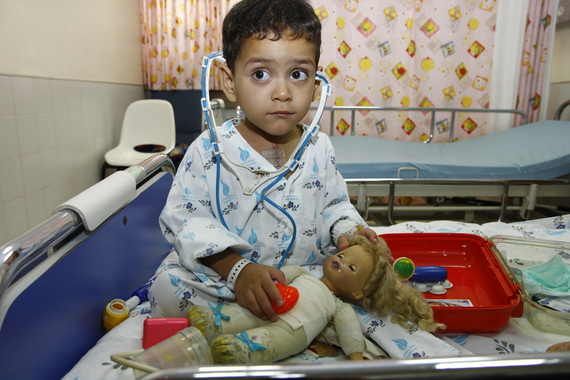 In addition to their work at Wolfson Medical Center in Holon, outside of Tel Aviv, SACH volunteer doctors also travel the developing world to provide state-of-the-art open-heart surgeries and to train local physicians. They have even visited and trained the Palestinian Authority.
Kronfeld says that even when Palestinian-extremists are firing rockets near the hospital, SACH's dedicated doctors continue to work, helping save the lives of young Palestinian children.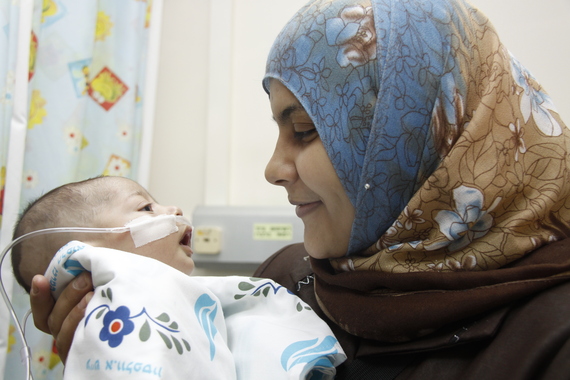 "We are hopeful that in addition to saving the children and the families we are building bridges between people and managing to narrow the gaps between the people, in a hope to reach peace eventually," says Dr Lior Sasson, SACH Lead Surgeon.
Photos courtesy Save a Child's Heart.
The views expressed do not necessarily reflect the opinion of Creative Visions Foundation. Personal opinion of the author only. More at www.imbafilm.com.
REAL LIFE. REAL NEWS. REAL VOICES.
Help us tell more of the stories that matter from voices that too often remain unheard.