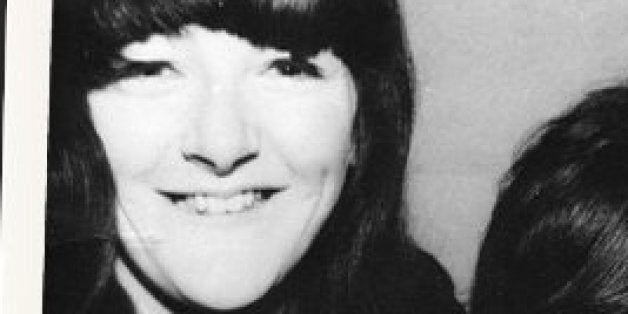 Only the most hardcore Beatles fans probably know the name Freda Kelly. They may have even received a letter from her.
From the early 1960s through the band's dissolution in 1970, Kelly served as the Beatles' fan-club secretary. Fifty years later, she's finally telling her story with the documentary "Good Ol' Freda."
"When my grandson came along, I decided I wanted to do something," Kelly told HuffPost Entertainment about the impetus for the film. "Because over the years, I haven't done anything at all. I had actually six offers to do books, but I managed to shake them off. I sort of said, 'Oh, too many books out there [about The Beatles].' My grandson was the push I needed."
The result is a time capsule about Kelly and her tenure with the Beatles from American filmmaker Ryan White. (As luck would have it, Kelly and White shared acquaintances; White's uncle is Billy Kinsley, formerly of The Merseybeats.)
"We thought it might be just a little record for her family. Literally a DVD," White said of the film's early days. "I didn't know what it meant that she was the secretary of the Beatles. I had no sense about the importance of her role or length of her role or what other people were going to say about her -- which we didn't even do until our second shoot in Liverpool. So, I didn't know how great of a story it was. I don't think Freda knew how much people were going to respond to it."
Using archive footage, present-day interviews and rare photographs -- plus four Beatles songs and a clip from the band's Christmas album -- Kelly is shown as a key member of the Beatles' inner circle. Not that she'd ever say that herself.
"You don't go around, like in a supermarket, as you're paying for your potatoes and carrots, saying 'Oh, hello! I used to be the Beatles' secretary,'" Kelly, now in her late 60s, joked. "You'll get locked up!"
As fan-club secretary, Kelly was responsible for handling the band's fan mail and the odd requests (locks of hair) that often accompanied the correspondences. (In the early days, Kelly used her home address, which caused a flood of hundreds of letters to show up at her door.) She was also present for some of the band's biggest moments, like the Beatles' 1964 appearance on "The Ed Sullivan Show."
"We didn't have emails or mobile phones or anything. I just remember being in the office [and] we were waiting for Eppie [manager Brian Epstein] to call and tell us what was going on," Kelly recalled. "There was the time difference as well. I remember the phone call coming in and we were so excited. Another thing that sticks in my mind was that there were the Paul fans and the John fans and George fans, but America's favorite Beatle was Ringo. My God! I remember them going, 'They're all going nuts for Ringo!'"
As "Good Ol' Freda" shows, Kelly was loyal to John Lennon, Paul McCartney, George Harrison and Ringo Starr, and still is to this day. In the film, she refuses to talk about the group's personal lives, beyond how it related to her work.
"I wanted it that way. It's not a Beatles story. It's my story," Kelly said. "I'm not being big-headed or anything. I wanted my story for my grandson. I didn't want it all Beatles or anything."
Despite that, The Beatles weren't far from the film's production. White spent two years trying to receive permission from Apple Records to use the band's music in the film, and despite initially having a wish list of 27 tracks, he wound up with four: "Love Me Do," "I Feel Fine," "I Saw Here Standing There" and "I Will."
"I wanted one. I didn't think I would get one," White said. "It took two years. At the end of that two years -- the approval came through for four songs, plus the Christmas record, which is like a fifth song because it has never been used. I had a choice of four songs from the entire catalogue, which is pretty incredible."
White selected the songs because they related to specific events in Kelly's story. "My editor and I had many long conversations about this and we eventually decided to pick the best songs that fit tonally or lyrics wise or substance," he said. "'Love Me Do' was chosen for substance, because she had a story related to it. 'I Feel Fine' and 'I Saw Her Standing There' were more tonal, and we wanted to end the film with 'I Will.'"
Kelly said she's still a big Beatles fan, and was one even after working with the band for over a decade, through thick and thin. "I didn't shy away," Kelly said when asked if she stopped listening to The Beatles after they broke up. "Like, 'Well, because I left them I'm not going to listen to the new Paul McCartney song or George's stuff?' I went out and bought it."
Her attitude extends to her decade spent as fan-club secretary as well.
"There wasn't a time when I thought, 'Oh, God, why didn't I go work in a shop,'" she said. "I do remember a lack of sleep. Definitely. I never got into work until 10. I would be there until 9 o'clock the night before. One of the guys where I worked used to say, 'Freda doesn't come in until the streets are well aired.' I love that line."
"Good Ol' Freda" is out in Los Angeles now and arrives in New York theaters on Friday. The film is also available via on-demand services.
PHOTO GALLERY
Rare Beatles Photos
REAL LIFE. REAL NEWS. REAL VOICES.
Help us tell more of the stories that matter from voices that too often remain unheard.