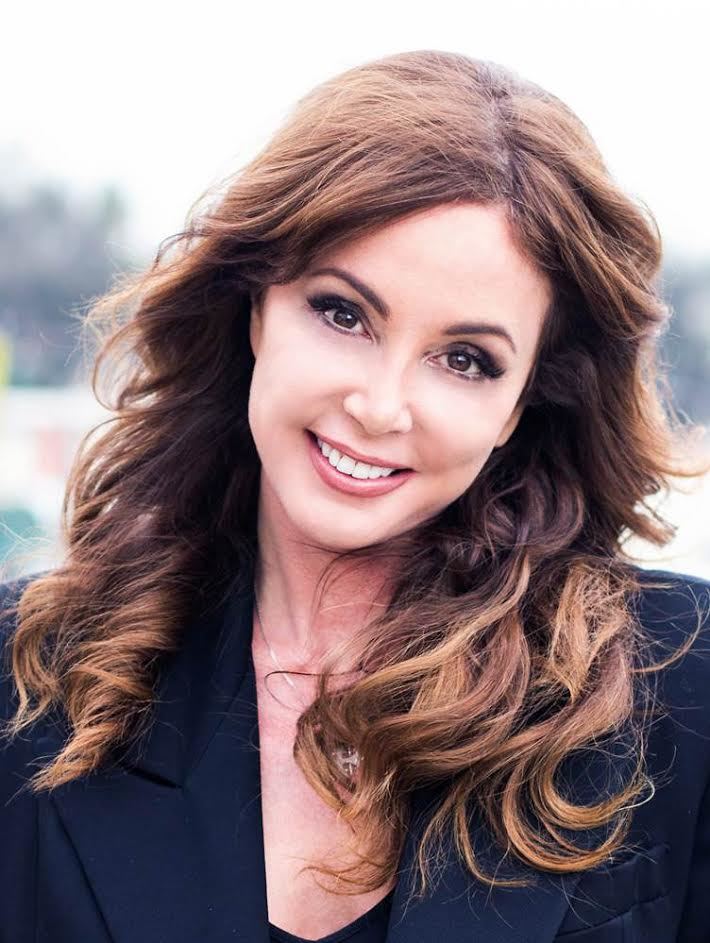 When you're someone who lives their life in the limelight and your career is constantly on the line, it's natural to want a little TLC when putting your public image in the hands of another human being- after-all, for most of these stars, their public images are their livelihoods. That's why powerhouse public relations dynamo Liza Anderson is so good at what she does- she doesn't just excel at her field of public relations, but she also excels at listening to her clients and getting to know them as people, forming important relationships with them as she forms the perfect strategies toward their successes. There is a reason why Anderson and her super-team experts at Anderson Group PR are so beloved in the industry- they care.
Anderson's dedication toward helping clients forward their career started out during her time at BWR Public Relations where she would quickly learn the ropes toward understanding a client's needs including everything from crisis management to branding their image, and her love for the job only pushed her forward. Living for the excitement and thrill of the fast-paced and ever-changing atmosphere, Anderson caught the bug and became hooked on the lifestyle of helping clients create their public goals, building her empire from the ground up into one of the most note-worthy and impressive public relations firms in the business that houses some of the highest profile names- including everyone from New York Times Best-Selling Author, Neil Strauss to world- including renowned heavyweight champions the Klitschko brothers, to famed OJ attorney, Robert Shapiro and some of today's hottest actors and actresses including Eva Longoria, Candace Cameron Bure and Terry Crews, in addition to the biggest names in music including Courtney Love and Nicole Scherzinger. An eclectic group of artists and celebrities, each client offers their own individual important asset and specialty to the pot- and Anderson deeply understands that factor and seeks to work with each of her talents on a person by person basis in a way that suits their individual personalities.
And that's one of the things that makes Anderson so loved by those that hire her and work with her- she is truly looking to listen to people and see what they want. This PR phenomenon offers no elitism as she states her grasp on the fact that the world of media is a very fertile environment and there is a piece of the pie out there for everyone, and it's important to understand that each person is an individual with individual wants and desires- and she makes sure to cater to them attentively. Leading a cohesive team that she hand-picks and is proud to call some of the brightest and best out there, she is glad to know that her many diverse clients can all get the special attention they need for whatever they want to do as they build their own empires.
And what could be better than that? Like any good leader or entrepreneur, as Anderson's own empire expands and she continues to cultivate some of the biggest and brightest talents and their brands, she gets to watch them build castles of their own, as if she is a flourishing garden with many trees, branches, vines and flowers blossoming off in every direction. It seems like all Anderson needs is a simple seed and she will water it into a magical beanstalk that will surely reach super stardom!
And with an impressive client roster of well over fifty talents, this unstoppable force is always on the go! Luckily, Anderson took some time for an interview to explain how she cultivated her magnificent PR kingdom, how she strategizes in certain situations for clients, how social media should be utilized properly, and other key tools to building an amazing public relations empire!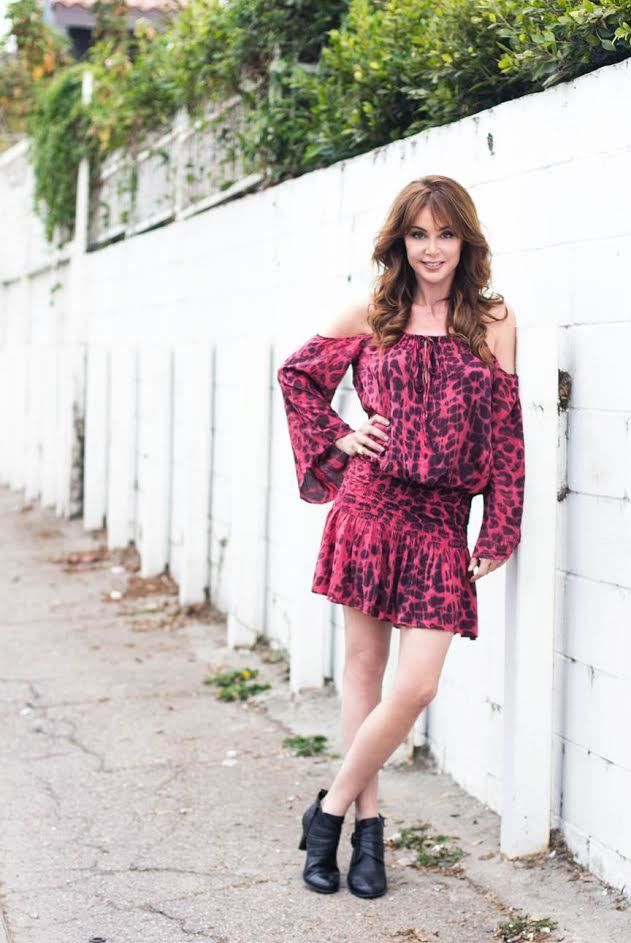 Why don't you start by telling people about your job a bit, who some of your clients are, what you do and why it's important to have a publicist? Tell people who aren't in the know what might be the difference between agents, managers and publicists.
I started doing PR about fifteen years ago at a company called BWR, and then from there I went on to start my own firm, Anderson Group PR. I always loved the fact that every day was different and you always met new and exciting people. Every day is a new adventure, depending on which client there is always something different to do; you have some people that are breaking out and we are making stars. We take artists and really bring them into the public eye. Then, for the bigger name clients it's about being more strategic and coming up with campaigns that give them longevity that really enhances their career and makes them more valuable, not only to their fans, but within the industry and to their peers. We also do crisis management- that's a huge part of this job. So, if a client gets in trouble, we come in and clean it up. And that can be anything from a cheating scandal, or naked pictures leaked on the internet, or a DUI, a lawsuit- the crisis management part can go on and on and that's an entirely other interesting field in it of itself, and that's something I deal with regarding my clients if they need it- not everybody does. And the difference between an agent, a manager and a publicist is that the agent gets the client the job, the manager kind of oversees the whole team and helps the agent and publicist and lawyer and captains the ship, and the publicist is the one that creates the image and determines the information that should be publicized.
You are very much a self starter and built this amazingly large company from the ground up. Talk about how you did it in such a harsh economy and how you keep it successful?
I don't really pay attention to the economy [laughs], because I think if I did than I wouldn't get out of bed! I really just focus and buckle down with my team, and I find that the harder you work, the better results you get, so I really try and eliminate anything that's negative in my path and just stay as driven and focused and motivated as I can. It's really that simple. One thing I definitely try and do is be surrounded by amazing people that are extremely essential.
Talk also about successfully starting an empire as a woman and coming into the very male dominated world of business and some of the challenges you might have faced, and why it's important for girls to be able to see women like you in positions of power owning businesses?
I don't really look at this as sort of a female business and I know a lot of people do. I know I'm a woman, and there's nothing I can do about that- so, the only thing I can do is just work hard and try and be the best I can be. I don't really bring the whole male dominated world mentality into my mind-set, because I don't really believe that serves anybody well, whether that be myself or anybody else involved in what I do. So, I just figure that we should get to work and work hard and take care of our clients, and everything else will speak for itself.
Let's talk a little bit about press. Is there any kind of client that you simply will not work with due to their image? How do always turn bad press into good press, and sometimes, as they say, is bad press a good thing? Do you ever fear overexposure for your clients?
Well, I'm pretty open to different experiences and new challenges. I would have to say that if someone is completely off the rocker and utterly self-destructive, that might be a different story. I have turned down clients before and returned their money. They have told me stories about how they are drug free and how they've went to rehab, and I could tell there wasn't complete honesty when it came to statements like that, and there really has to be honesty. And sure, there is such as a thing as over-exposure, but I think that can be over-come with pulling in the reigns and being more strategic- there are totally ways to combat that. And sure, I think there are things as bad press as well- it's really tough when you have great stars like Johnny Depp and Amber Heard and fans are so involved in their domestic disputes, and then it becomes hard to see the talent on screen and not associate them with their problems that you know them for in the press. And that's the problem when the media interferes with an artist's career, their fans can wind up seeing them in an unfavorable light, and in a way that the talent shouldn't be shining.
Speaking of overexposure, social media has become a huge part of publicity, and yet there are still many questions about whether or not it's gauche. A lot of A-listers are very resistant of being on social media in fear of not being taken seriously as an actor, and yet, not being on at this point hurts an actor's career. Can you touch on this?
I really think that each artist is different and that it's a personal decision. It's a personality thing. Some actors and artists really use social media to their benefit, and it really works for them and gives them connection to their audience and allows them to have a platform and they can do the things they want to do like raise money for charities and brand themselves. It's an amazing and wonderful tool. And then there are stars that aren't as into sharing their lives and really want it to be about their work and let their work speak for themselves. It's really a personality thing and depends on the type of client and where they are in their lives.
Can you also talk a bit about how the hierarchy in Hollywood has been totally shaken up? Years ago, Academy Award winners and big movie stars were a-list and would get the most press while today, reality show stars, and Instagram personalities can get more press. Has the idea of what is "a-list" become truly blurred, and has it become a lot harder to separate some clients who might not want their image associated with other celebrities that are of equal fame for other reasons?
I think we live in a wonderful, ever-changing world and I love the way that every day is different and that you can fall asleep and then wake up the next day and then wake up and there's a new thing, like the Instagram Stories on Instagram, or what have you- every day it's something new. It's a wonderful environment to be a part of and I think there's room for everybody. People's work defines the type of personality they are, and I think there's a difference between a celebrity and an artist. A lot of these people on Instagram are celebrities, and that doesn't necessarily make them actors or artists. So, again, it's a very individual thing and we live in a very fertile environment with a media that has a lot going on out there, so why not let everybody be a part of it? It doesn't have to be exclusive to one type of group or another.
How do you build a lasting movie star, and how do you go on to make that movie star a brand?
If you take someone like Eva Longoria, she's her own brand and empire- and that's the beauty of this type of world that we live in. You can become much more than you can ever think possible and you can have book deals, production deals, clothing lines, and be a philanthropic person that has a say in charities, you can be politically active. There are a lot of different ways to build a brand, and again, everybody is different, but it's a wonderful way for people to keep their lives interesting and exciting. I look at someone like Kate Hudson who has her clothing line, and then her book, her acting of course, and then her exercising- she is a branding inspiration. And why not? If you can be all those things and more, than why not? And as a publicist, of course it's great. It gives you a lot more to work with and build off of. But, not every client does want to be a brand- some clients are strictly about the work and when they get home they want their lives private and don't welcome social media, and that's okay too. It's all very personal and individual, and I think that's one of the things about being a good publicist, as well as being a good manager or agent- you really have to listen to your client. Listening is very important, and then growing with that client.
Who would be some of your dream clients- celebrity, company or otherwise, or even your dream type of client?
I pretty much have the dream clients that I would want. I love my clients so much! My clients are probably some of the most talented people in the business. And I'm also very interested in helping people make a difference in their lives, and that is where the crisis management comes in, so I really feel like I'm living the dream- because I get to help people that I really admire. And not only that, but also with the company that I have, because I probably have the most amazing employees on the planet.
What advice do you have towards anyone looking to get into public relations?
That's easy! Start as an intern and see what part of the industry you like as far as whether it be celebrities, or brands, or start-ups. Internships are great. It's important to work under someone you truly admire and can learn a lot from.
And of course, any newcomer intern to the world of public relations would be more than lucky to cut their teeth learning from someone as skilled in the art of people skills as Liza Anderson. Hopefully, for their sake, she will be adding more people to her phenomenal team soon!