It seems like actor Manny Jacinto is in a pretty good place in his life right now.
And no, it's not to a Siri-like robot/genie named Janet (D'Arcy Carden) or a British socialite with a penchant for name-dropping like Tahani Al-Jamil (Jameela Jamil). It's to his girlfriend, fellow actor Dianne Doan.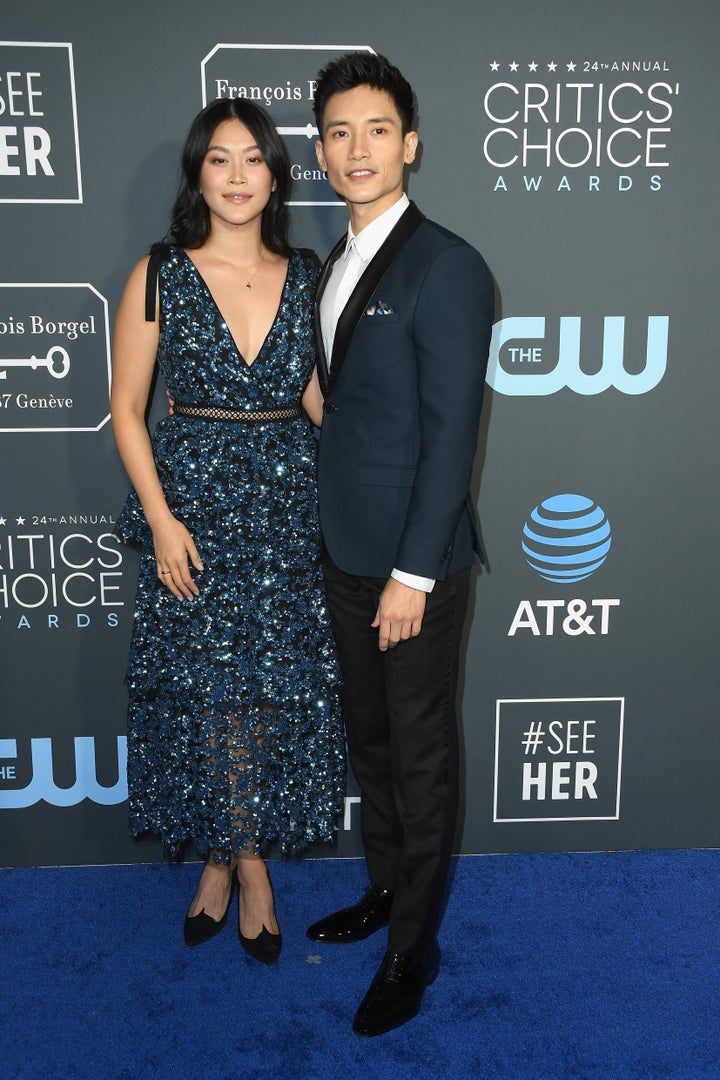 During his panel, alongside co-stars Carden and Marc Evan Jackson (Shawn), Jacinto shared how the show inspired him to propose.
"I was toying when to pop the question for a long time," Jacinto, 32, told the audience. "I looked at the Janet/Jason relationship, and there's a sentence that Jason says to Chidi (William Jackson Harper) about relationships and it hit me pretty hard. I thought it was a sign that I needed to do it, and a week later I popped the question."
Jacinto also shared how he proposed.
"I took her to places that really meant a lot to us," Jacinto said. "Where I first met her, where I first saw her, where we had our first date, and where we had our first dance class. I had these canvas things written down with a message saying why the places were important to us. At every location I had her close her eyes, I'd hold up the canvas, and she would open her eyes. I took her through five different places, and at the last place I had our families waiting and I proposed."
Sounds like he forking nailed it.
Here's just hoping that Jacinto's wedding will be brimming with Jacksonville Jaguar memorabilia, Ariana Grande jams, a few Pikachu balloons and a ceremony that looks a bit like this: