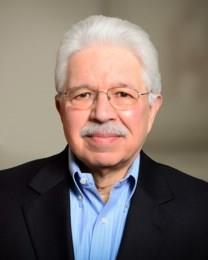 During the last several months I've been thinking a lot about my career-long colleague and friend Tom Wolanin. A celebrated Capitol Hill staffer and national higher education leader, Tom passed away earlier this year at the age of 74. His career spanned a great era in public policy that I fear is coming to an end. Wolanin and his colleagues were most interested in the effects of policy choices on real people and on expanding meaningful opportunity for them — not in political power or perceptions of power, as often seems the case now.
Throughout his life, Tom was known as a fierce combatant for opportunity, especially for low-income and historically marginalized populations. In this work, Tom also was intellectually and personally rigorous — a Woodrow Wilson Fellow and a Ph.D. in political science from Harvard with an authenticity arising from his Detroit working-class roots. He was tough and often challenged those seeking to influence his thinking to produce evidence, demonstrate effectiveness, and show results for the working class, poor, and minority populations who were his passion.
I met Tom while in my first job out of college working as a researcher in the Washington office of The College Board. My early interactions with Tom, who was then serving as staff director for the U.S. House of Representatives' subcommittee on postsecondary education, were primarily as an upstart, hoping I could get his attention on an issue or idea.
Tom and other policy actors of that era were striving for an urgent and still unfulfilled long-term goal in which higher education is a driver of opportunity and equity in American society. His effectiveness in pursuit of this goal, as shown by the many policy accomplishments achieved in that era, was characteristic of a public policy environment in which reaching consensus was expected as part of the policy process. To be sure, Tom was a Democratic partisan, as reflected by his work on the Hill, his political contributions, and his writings. His loyalty to liberal Michigan congressional icon Bill Ford was unrivaled, and conversations with Tom frequently included comments about his perception of Republican disregard for the poor and deeper concerns about what he viewed as the corrosive influence of corporations on social progress.
Still, like his mentor Congressman Ford, Tom was a pragmatist and consensus builder. Ford led the work on major federal higher education legislation for more than two decades, including three different reauthorizations of the Higher Education Act (HEA) as committee chairman. For each of those reauthorizations, it was Tom's responsibility as subcommittee staff director to shepherd a diverse array of actors toward a result that could pass on the House floor — and ultimately survive a conference committee with the Senate.
Tom's consistent approach was first to lay out the key goals and objectives that Chairman Ford had for revisions to the law and then seek extensive input from stakeholders, other members of the committee, and the White House. Included in that process was a visit to every member of the committee by Wolanin, who would ask a simple question: What do you want out of this bill? For each member who could produce a response, Tom's task was to craft something they could take to their constituents as evidence of their influence on the law. This was done irrespective of party — he worked equally as hard to ensure as much Republican and Democratic support for each bill.
Tom not only was "in the room where it happened" (Hamilton fans take note) when major changes to a federal loan, grant, and other aid programs were implemented, he also worked hard for large bipartisan majorities on each bill. The results were manifest, both in the votes and on the policy, itself. For example, the 1986 HEA reauthorization included substantial changes to the process for determining financial need for loans and other aid programs, while also increasing the maximum Pell Grant. The House Education and Labor Committee voted 28-2 vote to recommend passage of the 1986 changes, and the bill was approved by the full House a month later, 350-67 vote.
According to Tom's decades-long colleague and friend Arnold Mitchem, president emeritus of the Council for Opportunity in Education, he played a key role in advancing the notion of "first-generation" college students through federal policy. In the 1980 Education Amendments, Wolanin and Ford used that definition to emphasize the effects of nonfinancial barriers to college access and student success, reinforcing the importance and necessity of supportive services in the federal equal educational opportunity strategy. That definition not only defined eligibility for the federal TRIO programs, such as Upward Bound, Talent Search, and Student Support Services programs, but it continues to echo to this day in the debates over the undocumented students known as "Dreamers," who have been the focus of intense national policy debate.
Wolanin influenced many different pieces of federal education legislation during his career beyond the Higher Education Act, ranging from the Middle Income Student Assistance Act of 1978 to the Tech-Prep Education Act of 1990. As deputy assistant secretary in the U.S. Department of Education under Secretary Richard Riley and President Bill Clinton, he played a key role in the bipartisan Goals 2000: Educate America Act.
As the informal dean of federal higher education policy, Wolanin continued pushing for good public policy even after his three decades of government service had ended. He served as senior associate at the Institute for Higher Education Policy for many years during what he called his "third career." And he never gave up the fight, authoring a widely heralded primer for the Institute for Higher Education Policy in 2003 called Reauthorizing the Higher Education Act: Issues and Options that offered an impressively thorough but readable overview of a complex law. He was even gracious enough to appear in several of the videos Lumina Foundation produced within the last two years about the history of federal financial aid, called Looking Back to Move Forward.
Tom's academic bona fides were part of what made him such an intellectual force. He wrote well and often on diverse topics, ranging from student finance to federal advisory commissions to his passion for Polish history. His book with Larry Gladieux about the passage of the 1972 Education Amendments, Congress and the Colleges, chronicled the process of a bill that created what we now call Pell Grants. Forty years later, this book is still the best and most honest account of how federal education policy is created that I have read. Just last year, Tom published a beautiful historical volume called Polish Charity Labels and Placards, 1913-1924.
Tom and I last saw each other in the fall of 2016. He wasn't bitter about his declining health or the political situation of the nation. He still had faith in the system that he had been a vital part of for so many years. One of the last things he said to me was to keep fighting for opportunity — for the benefit of those who don't have a voice in the process, but also for our collective well-being. So that's what I will do, as a small tribute to my fierce friend and colleague Tom Wolanin, a man who understood that the point of good public policy isn't about the people who make it, it's about all of us — the people who live it.
Jamie Merisotis is president and CEO of Lumina Foundation, whose goal is to prepare more Americans for informed citizenship and success in a global economy, and is the author of America Needs Talent.
Calling all HuffPost superfans!
Sign up for membership to become a founding member and help shape HuffPost's next chapter
This post was published on the now-closed HuffPost Contributor platform. Contributors control their own work and posted freely to our site. If you need to flag this entry as abusive,
send us an email
.