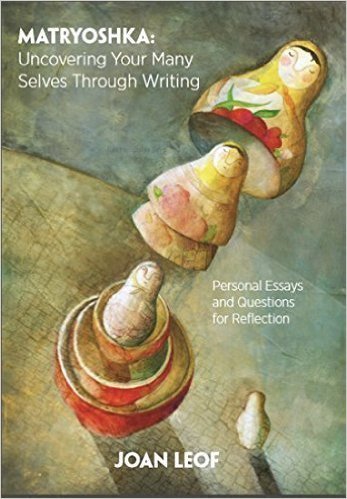 Matryoshka, I've learned, is the name of the Russian nesting dolls I saw growing up. It is also the name of the book recently written by Joan Leof. It's unusual in its format as it consists of a collection of personal essays with reflective questions at the conclusion of each one. It is also unusual in writing style with some essays written to tell a story and others written more as poetry.
The book reads much like what I imagine Leof's life is like, holistic and open minded.
The two essays that stood out most for me were the ones entitled "The Tiny Doll Inside My Matryoshka Dolls" and "A Grandma by Any Other Name." Without giving too much away, I liked the first because the author bares her soul. It's written with painful and brutal honesty not often seen even in the genre of personal memoir. I liked the second for much the same reason. It shows the softer, more humorous side of Leof.
The author shares her "out of the box" spirit with essay topics about her three marriages. She writes about her experiences of being ostracized for an interracial marriage, and for being a non-driver, to learning to love her own body. To open your mind with new ideas and learn more about Matryoshka dolls, tantric sex and what the heck laughter yoga is, I'd recommend a good short read of Matryoshka: Uncovering Your Many Selves Through Writing.
With the reflective questions posed, it makes for a good book club discussion. The group can peel away each essay in parts much like the Matryoshka dolls the author writes about, until they reach the final one to find the innermost meaning of the book as whole work of art.
REAL LIFE. REAL NEWS. REAL VOICES.
Help us tell more of the stories that matter from voices that too often remain unheard.