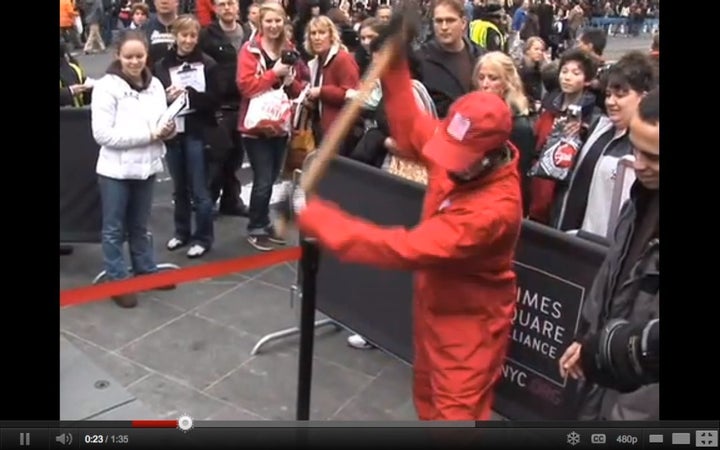 With all the year-end roundups swirling the internet lately, we realize there may be some things you just don't want to remember from 2011.
Whether you're a Cathie Black attempting to erase a less than stellar job stint or just the drunk guy who crashed into a car donning a clever "I'm A Drunk" t-shirt, take comfort in a special day dedicated to wiping out all those horrifying memories.
On December 28th, fellow catharsis-seeking New Yorkers will gather in Times Square for the 5th annual Good Riddance Day, where a mobile shredding truck, sledgehammer, and dumpster will be available for you to dispose of anything that reminds you of those depressing or embarrassing memories.
You'll also have the chance to share your absolute worst recollections by jotting them down with stationary available onsite. The most creative entry receives an iPad2!
The farewells take place from 12PM-1PM at Broadway Plaza between 43rd and 44th Streets.
Check out a clip from 2009's Good Riddance Day below:
[VIA]

Popular in the Community