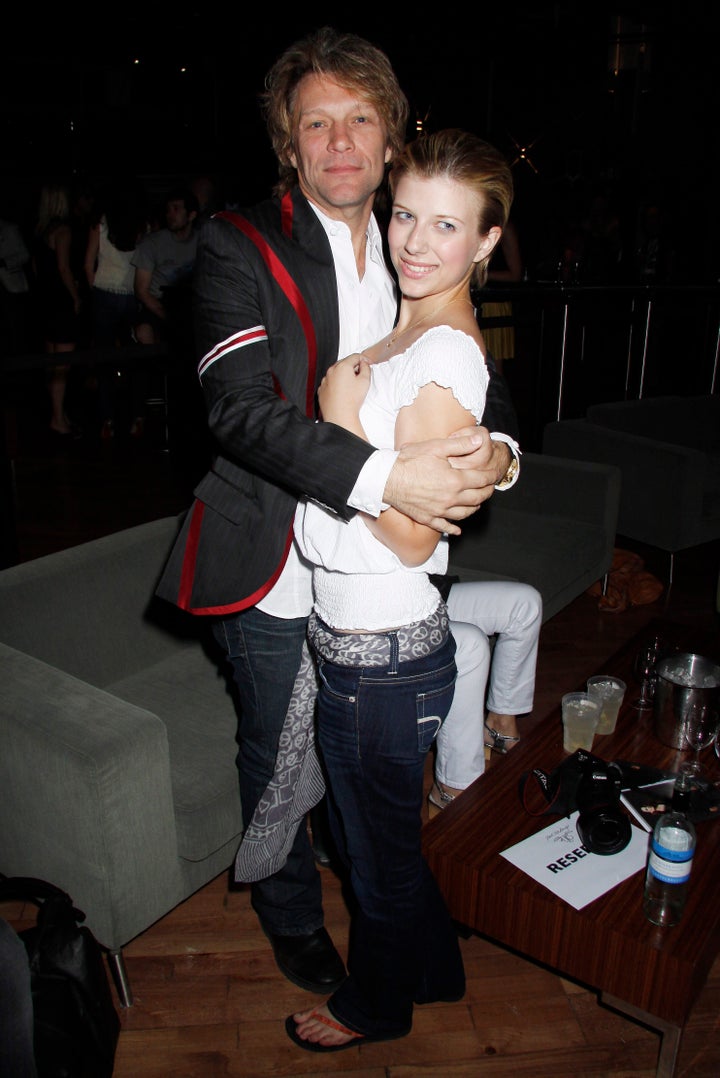 Earlier today, Stephanie Bongiovi, daughter of acclaimed rocker Jon Bon Jovi, was arrested in Kirkland, NY after overdosing on heroin. A student at Hamilton College, Bongiovi was found by emergency personnel in her dorm room, unresponsive but alive. When police arrived, they arrested Bongiovi and another Hamilton student, Ian Grant, for allegedly possessing small amounts of heroin and marijuana. Now Bongiovi is recovering in a hospital, but she and Grant must return to court at a later date to face criminal charges for drug possession.
Bongiovi's story made news because her father is a famous star, but thousands die every year without any attention at all. Accidental overdose has become a crisis in New York and around the country as the number of overdose deaths from both legal and illegal drugs has skyrocketed; there are more accidental deaths from overdose than from car accidents. Families are being devastated by the loss of loved ones to preventable overdose deaths.
Fortunately, most these deaths are preventable -- if emergency services are contacted soon enough. But unlike Ian Grant, most people don't call for help when witnessing an overdose. Why? Studies show that fear of arrest and stigma of drug use keeps people from calling 911. In short, most people don't call 911 because they're afraid of getting a ride in the back of a cop car instead of an ambulance. As a result, thousands of people lose their lives each year because they don't get the emergency help they need.
To save lives in New York, a new law was passed last year to prevent overdose fatalities. Called Good Samaritan 911, the law encourages people to call for emergency services in the event of an overdose by providing protections from charge and prosecution for possession of small amounts of drugs, and also protects against arrest for misdemeanor possession of residual amounts of drugs or paraphernalia. By providing these protections, people shouldn't have to fear arrest when calling 911 -- even if they possess small amounts of drugs. The "The benefit to be gained by the (law) -- saving lives -- must be paramount," wrote Governor Cuomo about the law.
But Bongiovi's arrest suggests that the law hasn't been fully implemented in New York. Based on current news reports, the Kirkland police should not have arrested Bongiovi and Grant. Their arrests send a message to the Hamilton College community and the general public that if you call for help, you'll be arrested. This message will cause people to hesitate to call for help when they need it, leading to unnecessary deaths. It doesn't have to be this way. It shouldn't be this way.
We need to implement New York's 911 Good Samaritan Law in New York, removing fear of arrest and prosecution for those who seek emergency medical help, and raise awareness and increase education about overdose prevention. By implementing the law, more people will call 911 and seek emergency medical assistance in overdose situations, and no other family will have to suffer the loss that advocate families have suffered. Awareness will be raised about overdose prevention and bridges will be built to others at risk.
Seven other states have passed 911 Good Samaritan laws, and more states are considering similar proposals, because calling 911 should never be a crime. Unfortunately, Governor Chris Christie recently vetoed a similar bill in New Jersey -- home to the Bon Jovi family -- which will lead to more unnecessary deaths. Despite this setback, we know that saving lives should always take priority over punishing behavior. Today, Jon Bon Jovi's daughter Stephanie is alive because someone called for help. Let's make sure others know that they can and should do the same -- no one should be afraid to call for help
Related
Popular in the Community