Art Wynwood, presented by Art Miami, opened its sixth edition during Presidents Day weekend, showcasing iconic works by 20th and 21st century artists, along with dynamic projects and special installations presented by more than fifty international exhibitors from as far away as Moscow and Singapore. You expect the unexpected with this innovative fair, which also displayed dynamic works from the underground street movement, new Cuban art, emerging young talents like hot shot Edwin Baker, 17-year-old Skyler Grey at Avant Gallery, street artist ABH (Al-Baseer Holly), and 24-year-old Hijack, who sold two $70,000 paintings at Contessa Gallery during the VIP Preview, and live performances by artist Trey Speegle, as well as over 500 distinguished contemporary and modern artists from two dozen countries around the globe.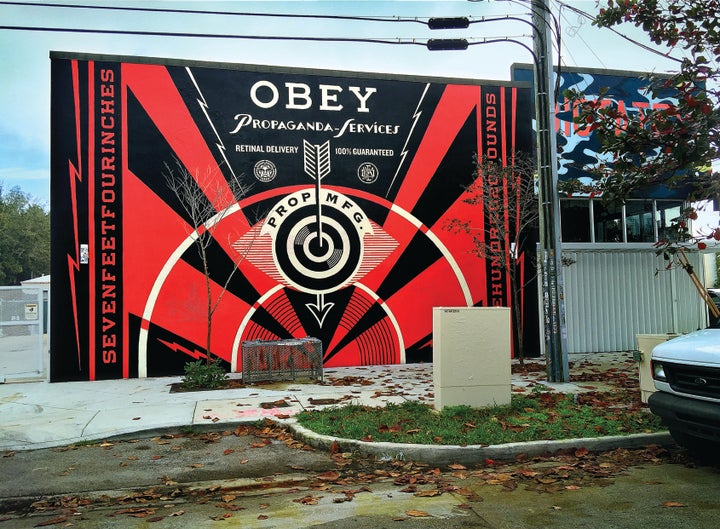 The downtown Miami neighborhood referred to as Wynwood is a natural spot for this leading art fair to flourish, as there has been a year-round magnetic attraction for visitors to this distinct setting that is home to over seventy neighborhood art galleries and art spaces coupled with super concentrated street art, handsome graffiti installations and some of the most sophisticated murals in America. The evolution of Wynwood was a long journey from a struggling locality to today's "must see" destination. Once businessmen like Tony Goldman, a major player who had the original vision to redevelop Miami Beach into a dazzling fashion and commercial center, was first to realize the potential of applying the same strategy to an arts district, soon the flood gates were wide open for more visionaries who saw the potential for another SoHo here, also alive with galleries, shops and restaurants. Empty warehouses were converted and commercial buildings soon were outfitted as showcases for art inside and out, often with commissioned murals to boot.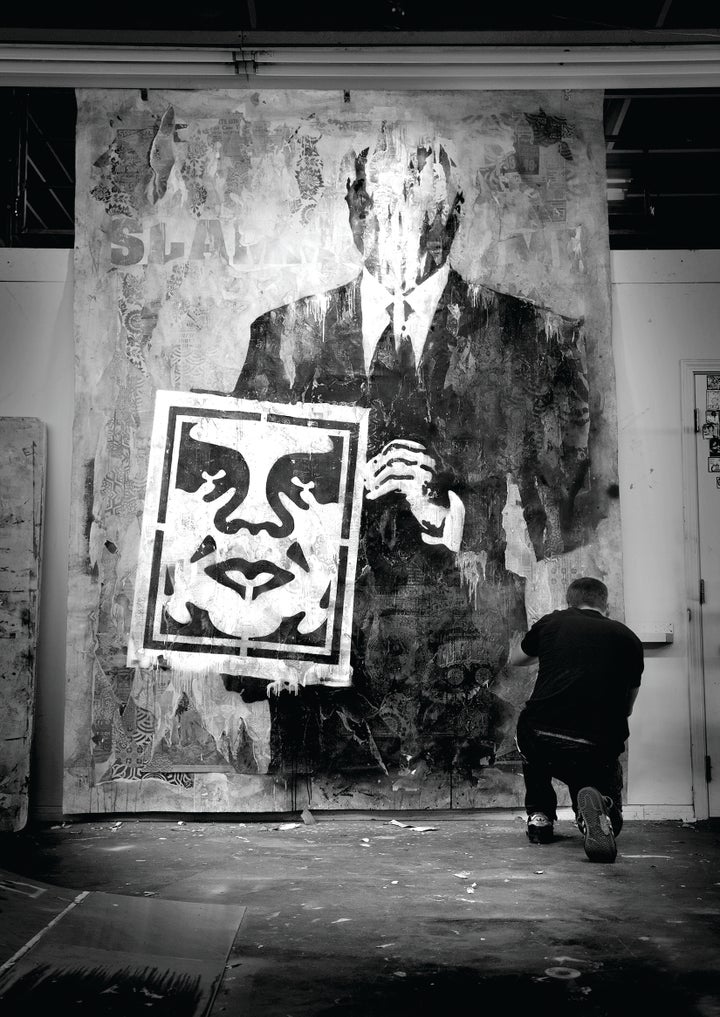 In a remarkable pairing of innovative spirits that commemorate the Wynwood Art District's colorful past and imaginative energy, Art Miami designated streetwise Shepard Fairey as this year's recipient of their annual Art Wynwood Tony Goldman Lifetime Artistic Achievement Award, presented in partnership with Wynwood Walls. It is amazing to realize that a cutting-edge street artist originally of modest means now is being recognized internationally and receiving a significant award. This prestigious acknowledgement is given to individuals in art whose career has contributed to the industry constructively and altered permanently our awareness and appreciation of innovative and identifiable iconic contemporary art-making. Fairey has made an indelible mark on the urban art scene, elevating the perception of graffiti and street art hatched from an underground subculture to a new art movement, documented and acclaimed throughout the world. The artist consistently has been known for his positive activism and philanthropy, as well as utilizing his power of creativity through street art and entrepreneurship to activate awareness and positive social, cultural, political, humanitarian and ecological reform: it is the right time for a good artist that also is known as a good man. Fair director Nick Korniloff said, "His contribution to the mural and street art movement in Miami has set a standard of excellence and respect among his peers within our community, and through his ingenuity, he has always provided access for the public to enjoy his works in the most inclusive environments available." During the award ceremony, Korniloff also predicted that Shepard Fairey would someday be in Washington, D.C as a recipient of the Kennedy Center Honors." The artist continues to be generous with his time and talents, and many of his prints and posters are produced to support important projects and initiatives, such as the Perry J. Cohen Foundation, for which he recently designed a beautiful logo.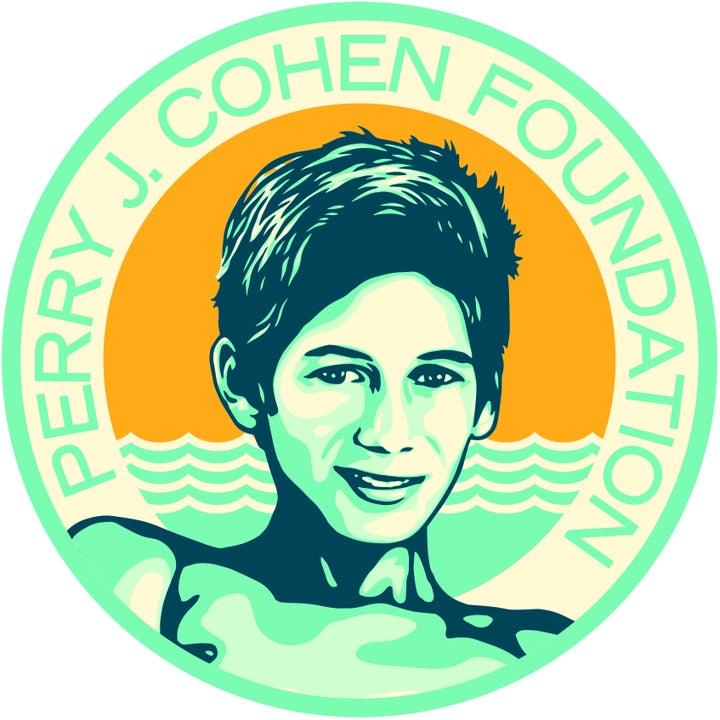 There also was an impressive exhibit of Fairey's work at the Jacob Lewis Gallery during the fair, and a private dinner and award ceremony was held at db bistro moderne at the JW Marriott Marquis Hotel, which also sponsored the dinner, along with Retrouvé. Among the intimate group of supporters attending, I spotted Stephen Ross, owner of the Miami Dolphins and Related Companies founder and CEO, tennis great Martina Navratilova, famed quarterback Joe Namath, Jason Newsted, former bass player for Metallica, Peter Tunney and Joey Goldman, who presented the award on behalf of his father Tony Goldman and Wynwood Walls, along with Nick Korniloff.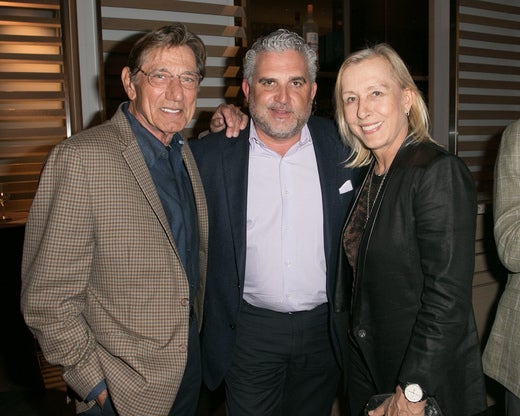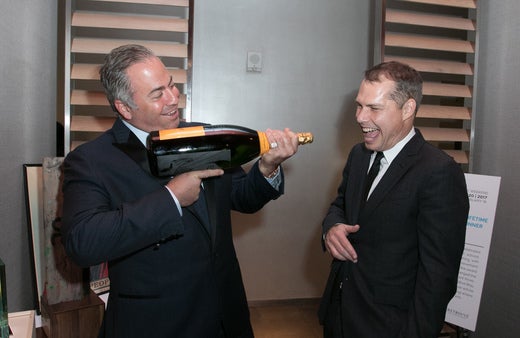 (Note: Due to space limitations here, an exclusive and insightful interview with Shepard Fairey, including additional illustrations, has been published as an adjunct to this article. Go to An Interview with Shepard Fairey
Graffiti has come a long way from its original modern day form of territories tagged by patrolling gangs in the lower east side of Manhattan in the 1930s, who had an abstract message to which it was worth paying attention. In fact, for thousands of years, there has been evidence of human imagination that communicated with sketched gestures on walls depicting abstract signs, symbols, people, animals, birds of a feather, and even diagrams of stars and planets, beginning 15,000 years ago during the Stone Age. Mankind obviously had the intuitive spirit and built-in DNA to use art to converse and to decorate our surroundings. What it is that motivates some of us to scratch an anonymous message or a glyph that's meant to be read or interpreted comes down to basic human nature to share aspirations and opinions. Perhaps the most legendary early tagger was the unidentified serviceman "artist" during World War II, whose catchphrase "Kilroy was here" usually was accompanied by a scribble of a bald figure with a big nose looking over a wall that seemed to appear everywhere, and as familiarity attached itself to these simple repetitive cartoon-like drawings, the images became iconic as the most recognized tags in modern times. In the 1980s, around the back streets of Paris, "Blek le Rat" started spray painting stenciled images of black rats. He notably stated: "This movement is the democratization of art: if the people cannot come to the gallery, we bring the gallery to the people!" The rest is history, from Keith Haring and Basquiat to Banksy, and streetwise artists became sought-after painters who ended up in legitimate galleries and acquired by important collectors.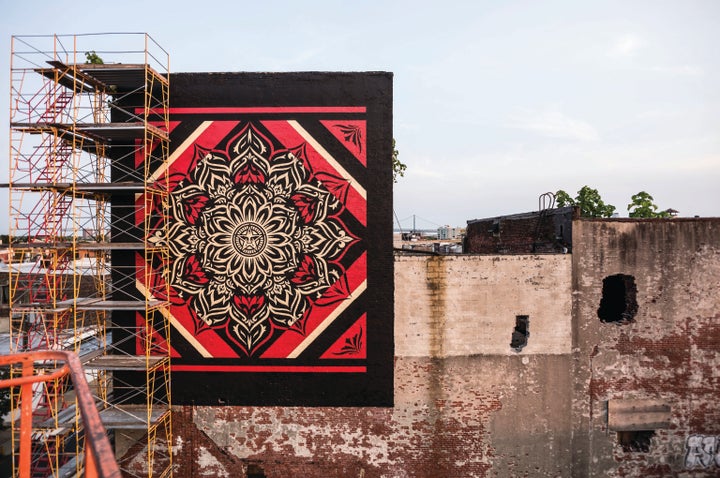 Shepard Fairey follows the lead of scrappy pioneers who dared to convert their marks into public forms of art. He began making art at the age of fourteen, and later, while at the Rhode Island School of Design, had a part-time job in a Providence skateboard shop, where he made stickers and experimented with stencils. A fellow student asked him to demonstrate how to make a stencil, and he serendipitously cut out a newspaper ad for a professional wrestling match featuring Andre the Giant, which morphed into "OBEY" stickers and stencils. Eventually, his graphic works comprised of stenciling, collage and screen printing, along with wheat pasting sheets of printed paper, were placed on public walls as curious and unidentified non-commercial graphic posters affixed to urban walls.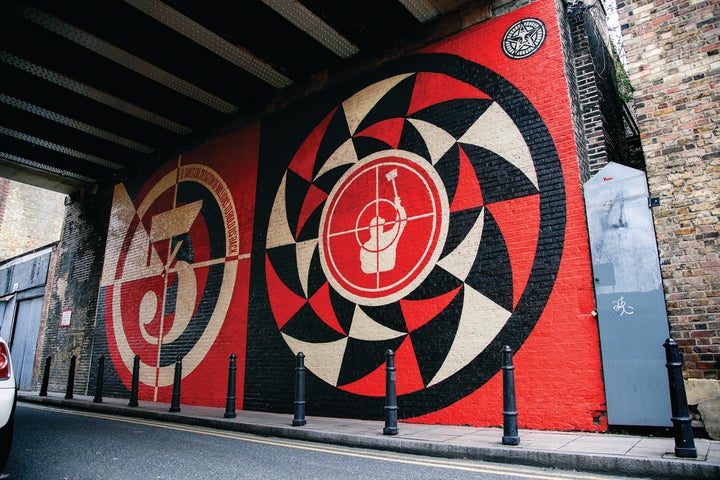 The unusual qualities of these new broadsides were that they were intrinsically beautiful and had a distinctive graphic design, which displayed a simplicity of composition, inspired in part by a vintage propaganda aesthetic paired with repetitive geometrical configurations. Many years on, and with destinations around the planet to install and place his art, Shepard Fairey has become an acclaimed celebrity, an artist's artist of street vernacular, who has become a highly-respected household name. Critics already are comparing him to Warhol, and finally, by no accident, he is receiving well-deserved fame and fortune. This lifetime achievement award from Art Wynwood for an artist at the age of forty-seven is just a hint of what's ahead for him.
Popular in the Community