Hey, it's Jared. I'm outside. Can someone let me in? ... Jared KUSHNER, the president's son-in-law ... I'm here for the NAFTA negotiations ... Can someone unlock the door? ... There are reporters out here asking me about the op-ed, & it's getting awkward. pic.twitter.com/in0FHsTtIr

— Kenneth P. Vogel (@kenvogel) September 7, 2018
Welcome to Good Stuff, HuffPost's weekly recommendation series devoted to the least bad things on and off the internet.  
I'm going to watch this every day until I die.
Makes me want to cry. ― Ashley Feinberg
Ayanna Pressley's Victory Face
The hands-down greatest thing I saw this week was a video clip of Boston City Councilor Ayanna Pressley learning that she had won the Democratic primary in her congressional race, unseating an incumbent and essentially ensuring that she will be the first black woman to represent Massachusetts in Congress.
The video captures the moments directly after Pressley is told that she is the congresswoman-elect. (She won't actually be the congresswoman-elect until the November general election, but Pressley is running unopposed so is extremely likely to win.) At first she looks floored. Her eyes widen and her hand reaches up to her chest as she takes deep breaths and looks around at the others in the room for confirmation, as if to say, "Is this actually happening or am I dreaming?" Eventually she stands and manages to choke out, "We won?" before bursting into happy tears. "Oh, my God. Oh, my god," she says, as she hugs her husband and stepdaughter.
The moment is an emotional one, reminiscent of Alexandria Ocasio-Ortez's gleeful and floored reaction to her own Democratic primary win in New York in June. Both women ran against longtime incumbent congressmen. Both women ran on progressive platforms. And both are young women of color, individuals whose very existence sends a strong, symbolic message to the political powers that be. This November, the pink wave is coming. ― Emma Gray
Sting & Shaggy's Reggae Album
"I'm trying to free my mind, and live a life stress free. But the politics of this country are getting to me," Sting croons in a falsetto at once pensive and sexual. "I have a dream that I'm swimming in the Caribbean Sea. And then my good friend Shaggy says…"
That's right. Cue Shaggy. "Come spend some time, family."
Somehow I slept on the fact that Sting made a reggae-ish album with The Guy It Wasn't. As someone who has a Spotify playlist comprised solely of "Desert Rose" eight times in a row, I don't know how I missed the single biggest crossover event of 4/20/2018. (Hell yeah.)
Why would Gordon Matthew Thomas Sumner CBE and Mr. Bombastic collaborate on a record, you ask? Because they're journeying on a beautiful ship together ― the friend-ship, of course! The album's title, "44/876," is, quite adorably, a reference to their area codes — the U.K. and Jamaica, respectively. Their bro love is long distance, but they're making it work!
The duo's songs are delightfully lobotomizing, like a commercial for Sandals resorts that leaves you strangely soothed, or a virgin piña colada that nonetheless makes you feel a teeny buzz. The boyz are going on tour together this fall, where they can ~finally~ have some quality time together. See you there!!! ― Priscilla Frank
The Podcast Follow-Up To 'Dirty John'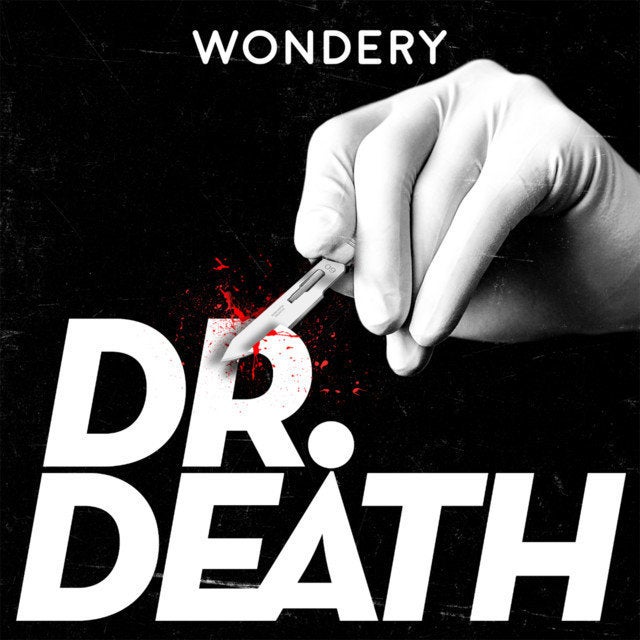 If you were a fan of Wondery's podcast "Dirty John" ― I binged it in a weekend ― you're probably already listening to its follow-up, "Dr. Death."
If that doesn't describe you, allow me to make the sell: Dr. Christopher Duntsch was a highly trained neurosurgeon who kept getting operating privileges at good hospitals in Texas. His online reviews were glowing, and his credentials were impeccable. So why did his patients keep ending up dead, or horribly injured? Why was he able to keep hurting patients, even as individual hospitals revoked his privileges and a trail of troubled doctors sounded the alarm about his record of grotesque malpractice?
Will this podcast give me the answers I crave? I hope so! Join me on this journey, and along the way we'll learn all about the moth-eaten accountability system that hopefully, mostly, prevents doctors in Texas from going on surgical malpractice sprees across the state. (Spoiler: Thanks, tort reform!) ― Claire Fallon
B At 36
Our Lord and Savior Beyoncé Giselle Knowles-Carter turned 37 on Bey Day — also known as B'Day or Sept. 4. Two days later, she released a fuckton of photos from her 36th year of life on her website. Words cannot describe how glorious this gallery is. These photos belong in a museum, a magazine, on billboards, on walls, on cars, on planes and buses and trains.
Then she spoke to us via a statement. She spoke to us. ― Julia Craven
For Your Consideration: Lucas Hedges, Internet Boyfriend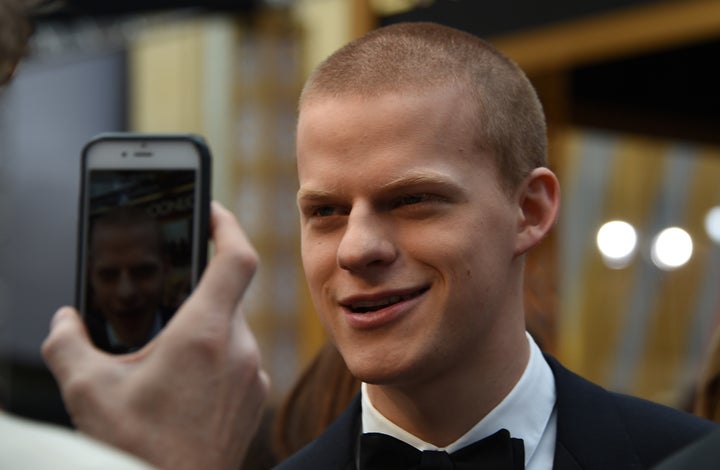 There have been many worthy recipients of the title of Internet Boyfriend: Oscar Isaac, Mahershala Ali, Timothée Chalamet and, most recently, Noah Centineo, among many, many others. But what about the always-endearing Lucas Hedges, appearing in not one, not two, but three movies this fall, plus a Broadway play?
The subject of a New York magazine profile this week by Kyle Buchanan, Hedges gets candid about trying to define himself and come to terms with his soaring career after receiving an Oscar nomination for 2016′s "Manchester by the Sea" and appearing in two of last year's best picture nominees.
Among other topics, he opens up about not putting labels on his sexuality, finding his voice as a public figure and battling his self-doubts, with Buchanan describing how the weight of Hedges' neuroses are "like a backpack he's been wearing for years."
"At this point, I don't even watch my movies just because of how problematic they make me feel," Hedges tells Buchanan. "Mostly because I felt like every movie I did, I was the worst part of it."
Even "Manchester by the Sea" — one of those gobsmacking, once-or-twice-in-a-lifetime performances that made me think, "I want to see everything this guy does" — somehow felt like a disaster to Hedges.
Some might dismiss all of this as coy self-deprecation or vanity, and Hedges seems aware of that, often pausing in the profile to reflect on what he's saying.
Yet it's always comforting to see someone talk about the struggle of figuring out your life as you're living it. That sentiment appeals to a lot of people, young and old, who may appear successful on the outside but are gripped with self-doubt and uncertainty on the inside. Self-reflection is an important quality in life — and in our Internet Boyfriends. — Marina Fang
Uh, The Fact That We Avoided A Zombie Apocalypse?
Reports of 100 people sick on a plane? Passengers being quarantined? Vanilla Ice in the middle of it all?
Wait, I've seen this zombie movie before. It probably airs after something like "Nuclear Chicken-Turtle Apocalypse" on Syfy. Oh, but this wasn't a movie. And that means the only thing standing between us and a real-life B-movie zombie outbreak is rapper turned house flipper Vanilla Ice? No offense, Mr. Ice, but just kill me now.
Thankfully, most people were OK or just reportedly had the flu, so the only thing Vanilla Ice needs to save us from is popcorn ceilings. Still, it was enough to make me stop, collaborate and listen. ― Bill Bradley
The End Of This F**king Summer
It's September, which means autumn is painfully close. Since Mother Nature's not quite ready to cut us a break from miserably hot and humid weather, I turned to "Joe Pera Takes You on a Fall Drive" this week for a mental dip into cooler days.
In "Fall Drive," an episode from the Adult Swim series "Joe Pera Talks With You" that originally aired in May, Pera does just that ― cruises through Michigan's Upper Peninsula in a 2011 Buick Park Avenue, "a really nice car that doesn't make people feel bad about how nice it is," on his way to give a proper funeral to his Jack O'Lantern on the Saturday after Halloween. Pera's comedy is certainly funny, but "Fall Drive" is more soothing than anything, culminating in a pumpkin funeral that's wildly goofy and strangely touching, both awkward and, honestly, kind of beautiful. Watch it, then make yourself a warm apple and relax as your soul grows back. ― Paige Lavender
Calling all HuffPost superfans!
Sign up for membership to become a founding member and help shape HuffPost's next chapter