Welcome to Good Stuff, HuffPost's weekly recommendation series devoted to the least bad things on and off the internet.  
The other morning on "The View," we watched the seemingly eternal 1990s of our politics die in a heap next to Joy Behar's coffee mug. It was something to see — morning TV chatting merrily about democratic socialism, Sunny Hostin reading the bullet points from Alexandria Ocasio-Cortez's platform, Joy Behar nodding along and smiling as if she were hearing the most sensible stuff in the world, Meghan McCain looking like the death mask of Marie Antoinette.
People had a lot of fun with McCain's panicky reaction, and there are definitely pleasures to be had in the way she's reduced to burbling about Venezuela and Margaret Thatcher. But pay attention to Behar, to the little shrugs, to the call-and-response with Hostin. Liberals have spent the better part of three decades building their program on the turf of the right, but here is Behar, in the soft heart of network TV liberalism, listening to a straightforward blueprint for a robust commonwealth and liking what she hears. No cringing. No nervous talk of the deficit. No crap appeal to the smallholding yeoman spirit of America as embodied in a low top marginal tax rate. Just a benediction: "Sounds like a really successful country." ― Tommy Craggs
This American Soccer Star Rescuing A Young Fan From The Long Arm Of The Law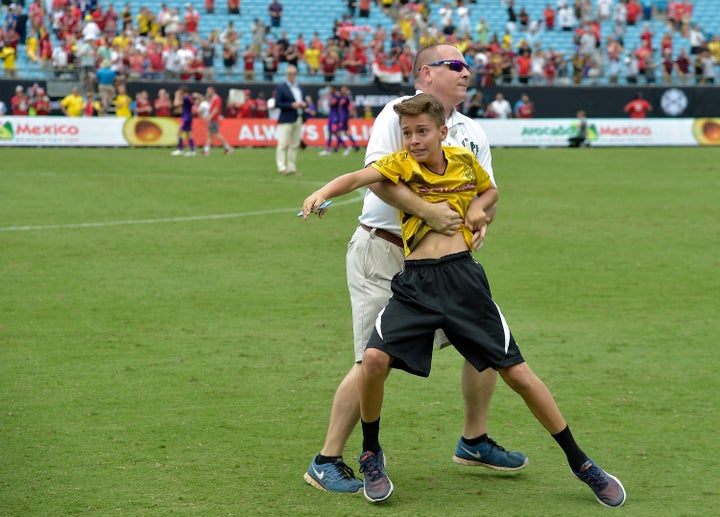 We didn't get to see Christian Pulisic make his much-anticipated World Cup debut, but this week we got to see something infinitely more precious: the young Borussia Dortmund and U.S. Men's National Team star rescuing a young fan from the arms of the authorities.
The boy had run up to Pulisic as he prepared for an on-pitch interview, apparently seeking an autograph. The star barely had time to react before security staff seized the kid and started carting him away. With speed and grace, Pulisic gave chase, extricated the boy and took a photo with his fan.
If you think this "encourages bad behavior," please keep it to yourself because I don't care. All through the week, I would remember this moment and it would bring a tearful smile to my face: one bright spot in a relentlessly grim existence. ― Claire Fallon
"Godzilla: King of Monsters" Is Coming
I thought my favorite part of the "Godzilla: King of Monsters" trailer was going to be Godzilla shooting its minty fresh breath into the sky, or Kyle Chandler playing Millie Bobby Brown's dad. I was so wrong.
Toward the end, Tywin Lannister himself (Charles Dance) shows up like he just rolled out of bed at Casterly Rock and says, "Long live the king." This dude could've said, "Winter is coming," and I wouldn't be happier. I don't know how this happened, and I don't care. But if Godzilla is enough of a baller to make Tywin Lannister bend the knee and spew lines straight from "Game of Thrones," all I gotta say is, "Long live the king." ― Bill Bradley
This Week In Beautiful Male Friendships
This has been on my mind all week. The tweet text, the photos and the spirit exuded by such a combination captures the true essence of friendship. This photographic evidence of love between friends signifies the importance of holding one another down — or up — when it's required. I see this tweet and I wipe tears from my eyes. It pushes me to think about the people in my life who would do such physical labor for me. You gonna make sure I don't fall, don't drop my drink AND catch that twerk? ON YOUR WEDDING DAY??
Wow. I've just never seen such a solid friendship on the timeline before and I am deeply moved. God bless these men and their friendship. I pray they never argue or fall out. ― Julia Craven 
"Terrace House" Twitter
I've written before about "Terrace House," the liltingly mesmerizing Japanese reality television show that now lives on Netflix. But this week, mere days before the most recent installment of "Terrace House: Opening New Doors" drops, I discovered that there are two Twitter accounts that exclusively post screenshots of "Terrace House" scenes devoid of context. And it turns out that "Terrace House" frozen in time may be even more profound and entertaining than "Terrace House" in action.
The world is burning and the only good thing is "Terrace House." ― Emma Gray
All The Tributes To Jonathan Gold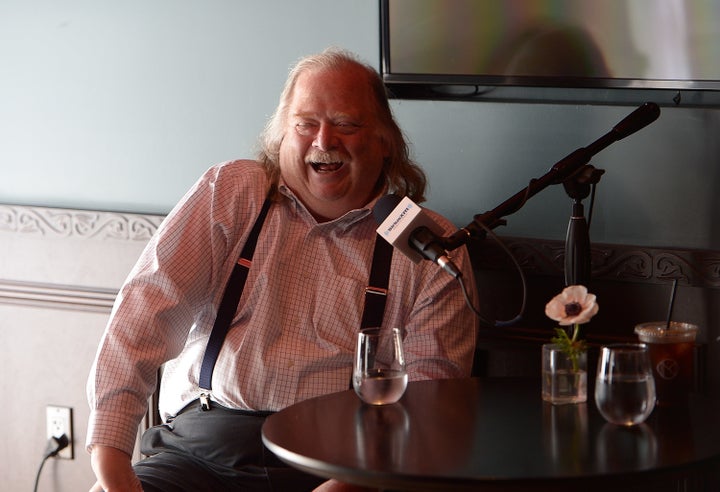 The most wonderful thing I saw in the last week was the outpouring of appreciation for Jonathan Gold after he died on Saturday at the age of 57. Nationally, Gold will be remembered as one of the best to ever describe food's many tastes and tingles, and the first food critic to win that most unreachable of honors: the Pulitzer Prize.
Those living within the city limits of Los Angeles will always appreciate Gold's reviews of the city's nooks and crannies as well. But what made Gold more than a food critic to the people of Los Angeles was that he showed the rest of the country what the city actually is. For as long as I've been alive, people not raised here have told people who were that they are any collection of words ― vapid, vain, superficial, uncultured, isolated and on and on. But Gold was our most lyrical defender. Los Angeles, he said, is not a collection of 4 million Paris Hiltons. It is diverse, enormous, multilayered, unique and, most of all, delicious.
Only in the last few years have people around the country started to catch on. That's in no small part because of Gold, and it's a more memorable achievement than any prize. ― Maxwell Strachan
My Friend Jen's Role On "Orange Is the New Black"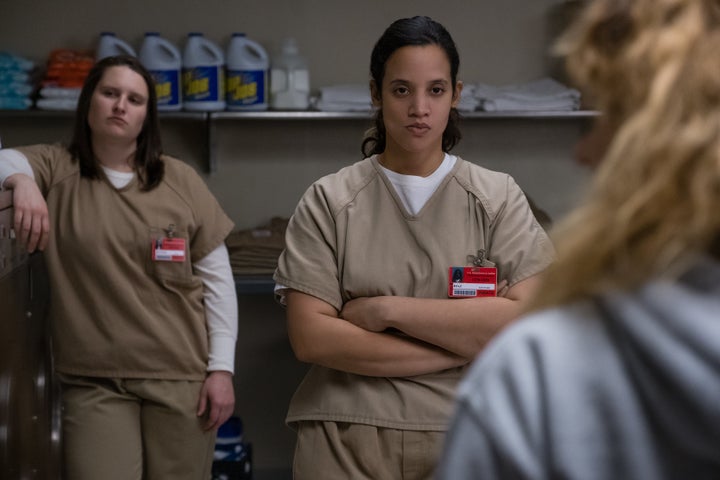 "Orange Is the New Black" is back for a sixth season, relocating to a maximum-security facility and triaging some of its umpteen-bajillion characters in the process. Old favorites had to go to make room for Alicia Hutton, a Boston felon played by none other than my dear pal Jen Keefe, the girlfriend of HuffPost's deputy social media editor, Melissa Radzimski.
I remember when Jen was shooting the show earlier this year. She didn't even complain about waking up before the sun had surfaced, and she raved about working with Laura Prepon, who directed the 11th episode. Jen (on the left in the photo) was worried her scenes would get cut, because what rising superstar doesn't have horror stories about scenes getting cut? Lo and behold, there they are! In Episode 2, Jen calls Piper (Taylor Schilling) a meth head. In Episode 11, she's a sidekick to Nicky (Natasha Lyonne). Go watch my friend Jen before she gets a big-shot Tinseltown agent and starts pondering the nature of fame in her Hollywood Hills compound! ― Matthew Jacobs
Whoever Set Betsy DeVos' Yacht Adrift in Lake Erie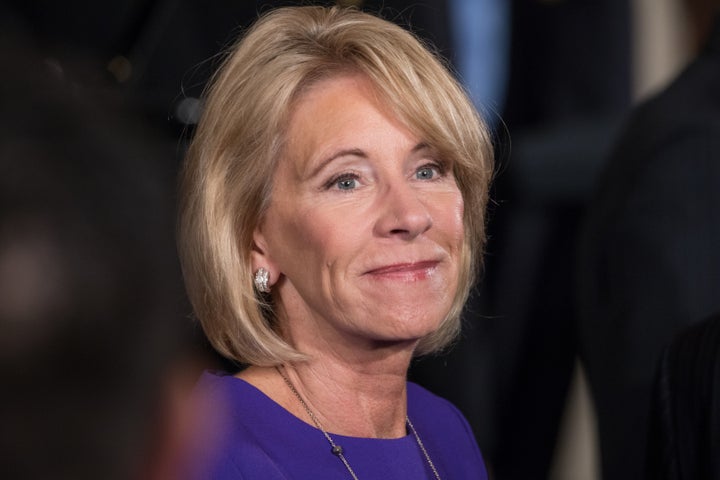 Cheers to the bold and brave who took one for the team and faced potential indictment for the unadulterated joy of causing harm to Betsy DeVos' property. While teachers around the country are estimated to be paying up to $500 for school supplies out of their already meager salaries, Secretary of Education Betsy DeVos has at least 10 boats and two helicopters. Does that leave an icky feeling in your guts? Me, too. If only the boat had been along the coast and just floated out to sea. ― Anna Krakowsky
The 'Sharp Objects' Soundtrack
Jean-Marc Vallée got a lot of praise for the mixtape that was the "Big Little Lies" soundtrack. (Martha Wainright's "Bloody Motherfucking Asshole"!) His new project, "Sharp Objects," is steeped in carefully curated music, too. But Vallée preserves his show's cinematic ether by seamlessly lacing the soundtrack into his scenes; Amy Adam's character is constantly tuning the world out by blaring music on her headphones or in her car, while her stepfather, an eggheaded audiophile, is always tinkering with his record player. From Sylvan Esso to Engelbert Humperdinck to Led Zeppelin, the potpourri of hits is a part of Vallée's dark universe. It all amounts to a gorgeous macrocosm almost as beautiful as Chris Messina's sweaty little body. ― Katherine Brooks
The Amazing Interiors Of "Amazing Interiors"
Netflix is pumping up their home improvement TV game with another series, "Amazing Interiors," which introduces us to eccentric homeowners whose seemingly ordinary spaces are full of design surprises. From a unique boat in London to a fallout shelter in an undisclosed location, this show, and its homes, are completely basic on the outside and utterly magical on the inside. Miss "Fixer Upper"? "Amazing Interiors" will surely be a new kind of addiction. ― Leigh Blickley
A Nice Little League Home Run
Generally speaking, I watch sports to see athletes do amazing things that neither I nor anyone else I know are capable of doing. That is not what happened in the Angels-White Sox game on Thursday when Andrelton Simmons hit a line drive to center field that should have been easy enough to field. Instead, the centerfielder whiffs, the ball rolls to the wall and Simmons is off to the races around first and then second base. As he heads toward third, White Sox shortstop Tim Anderson sails a throw over the catcher. Simmons jogged home for a nice Little League home run.
Every now and then, sports is fun, not because of the great moments but because watching talented people have momentary lapses of ability that turn them into the sort of baseball player I was as a child is funny as hell. ― Travis Waldron
A Heartbreaking Graphic Novel About Love And Grief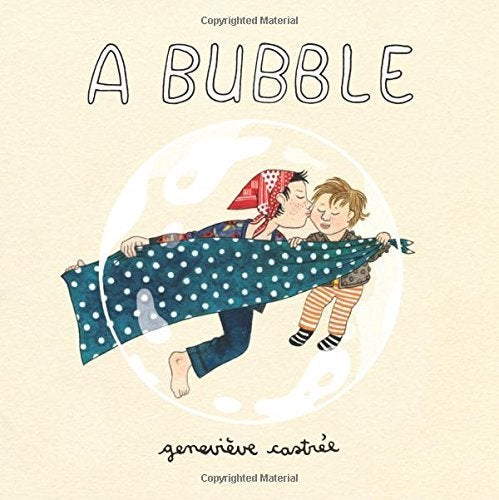 This week, Vanity Fair's Amanda Fortini published an epic profile of actor Michelle Williams (featuring a "delicious" cameo by HuffPost's own Matt Jacobs). In it, Williams revealed she had secretly wed singer-songwriter Phil Elverum, also known as Mt. Eerie. Like Williams, Elverum lost a partner under devastating circumstances: His first wife, cartoonist and musician Geneviève Castrée, died of pancreatic cancer in 2016.
In the weeks leading up to her death, Castrée worked tirelessly on a graphic novel for her 2-year-old daughter called The Bubble. The tiny children's book depicts Castrée and her daughter protected from the world by a bubble's gentle membrane until it pops. Castrée died before the book ― a heartbreaking meditation on love, grief, memory and innocence lost ― was completed. It was recently published by Drawn & Quarterly. The Paris Review described it as "the saddest children's book in the world." After reading that VF article, it's all I can think about. ― Priscilla Frank
These Puppet Show Reviews
My editor argues that I shouldn't be on the culture team because I'm not engaged enough in "pop culture" — so here's a 7-year-old series of articles that I think is funny.
Back in the heyday of The Brooklyn Paper, there was a column called "Dooley Noted" in which the self-described "foremost critic of puppetry and mime," Thurston Dooley III, would attend "disastrous" children's puppet shows in Brooklyn, New York, and then tear them to shreds in semi-regular reviews. From his article titled "The Wizard Of Blahs":
Scholars say that the Golden Age of Puppetry — the mirth, the magic, the majesty — was in early 18th-century Vienna, a period when Austro-Hungarian craftsmen, artists, and musicians came together in an epic burst of collaboration and created something great.

It was an era when puppets became legends and puppeteers became gods. I mention those happy days as a way of introducing this mildly controversial thought: the Golden Age is dead.

The thought first occurred to me midway through the first act of Puppetworks' disastrous production of "The Wizard of Oz" last week.
I know that local children's show organizers were pissed about these reviews, because I worked at The Brooklyn Paper alongside Dooley at the time. I still don't know his actual identity, but a lot of people believe him to be none other than the paper's former editor, Gersh Kuntzman, who went on to work at the New York Daily News, Newsweek and now Streetsblog. ― Andy Campbell
Stickers!
Yumi Sakugawa is the goddess of illustrated self-care. I found out the other day she recently made a sticker pack to use in texts that features an adorably drawn person and a four-legged bat-squid-esque demon who meet for tea, inspired by a favorite section of her book Your Illustrated Guide to Becoming One With the Universe. Something about Sakugawa's art feels so calming, so accessible and universal; its simplicity belies a deep understanding of human desire for connection. Now I can use her illustrations to convey my deep, twisty feels to everyone in my Contacts — or just send a teacup without context. At 99 cents, it's an artist-supporting wallet-friendly win-win. In a tweet announcing the pack, the artist wrote, "Oh hi, been thinking a lot these days about shadow integration and loving your inner demons," which really says it all. ― Jillian Capewell
Calling all HuffPost superfans!
Sign up for membership to become a founding member and help shape HuffPost's next chapter