Welcome to Good Stuff, HuffPost's weekly recommendation series devoted to the least bad things on and off the internet.  
To try to enjoy baseball today is to face a constant barrage of reminders ― from baseball's brass, from baseball's press, from baseball fans and people who very much want you to know that they are not baseball fans ― that there is something existentially wrong with America's pastime. It is boring and dated and not worth watching. But every now and then, someone like Ronald Acuña comes along to remind you that baseball is, in fact, good.
Acuña, a 20-year-old Atlanta Braves rookie, has been one of the most exciting young players in baseball this year. But his true breakthrough came only this week, when Acuña opened each of Atlanta's first three games against the Miami Marlins with home runs. Two of them came Monday, when Acuña opened both games of a doubleheader with home runs. Then he woke up Tuesday and decided to do it again.
They were majestic shots, all of them, each leaving the yard faster, higher and harder than the one before it, and it was a record-breaking streak: The Venezuelan is the youngest player to hit leadoff bombs in three straight games, the youngest to hit homers in five straight games since 1908, the youngest this and the youngest that in all sorts of categories now. Tuesday night, he added another one, a three-run shot that sealed another Braves win.
He's the new face of the franchise in Atlanta, but, along with players like Washington's Juan Soto, he's also one of the new, fresh faces of baseball as a whole. And he plays the game with the sort of electric exuberance sports should elicit from all of us, even if we aren't all blessed with the talent that allows us to express that joy through towering home runs, diving catches and stolen bases.
Baseball being baseball, that meant someone was going to take exception to his skill or his sheer funness or something. On Wednesday night, Marlins pitcher José Ureña decided there was no longer any point in trying to get Acuña out (a feat the Marlins had mostly failed to accomplish all week) and instead launched a 97 mile-per-hour fastball at the kid's elbow. It was a cowardly play that drove Acuña from the game and could have ended his (and Atlanta's) season, and Ureña was roundly criticized for the pitch. Still, his decision was also baseball's most easily fixable problem illustrated. This game has, for whatever reason, a deep-rooted tendency for someone in or adjacent to it ― a pitcher, a columnist, even the commissioner ― to spend their time trying to convince everyone that the thing they like is actually bad.
Acuña, at least, won't stand for it. On Thursday, he texted Atlanta's manager to say he was ready to play, because even when baseball tries its hardest to be bad, people like Ronald Acuña are here to remind us that it's not. ― Travis Waldron
"On the Road… In Trump Country"
There was nothing better than radio producer Jesse Brenneman — formerly of WNYC — tweeting a video series about reaching across political and socioeconomic lines, "On the Road… In Trump Country."
It's a hilarious series of tweets in which Brenneman pokes fun at all the reporters who parachuted into "Trump Country" after the president was elected. There are a lot of garbage news reports that treat any locale outside of a metropolitan city as a peculiarity to be investigated for a few days and then left behind. Brenneman does exactly that, mostly without leaving his car, and the results are amazing. Read the entire thread. ― Andy Campbell
The First Movie In 25 Years To Feature An All-Asian Cast
This one may be obvious, but it has to be said: "Crazy Rich Asians" is a goddamn delight. This movie has it all: Really hot people! Stunning locales! Delicious-looking food porn! Red-carpet-worthy costumes! Extravagance that would be nauseating in real life but is super fun on screen! A biting joke about JFK airport! Awkwafina!
Also, it's the first movie in 25 years (since "The Joy Luck Club") that features an all-Asian cast and puts an Asian-American story at its center. So, seriously, go fill those theaters. ― Emma Gray
"Drowning" by A Boogie Wit Da Hoodie, Orchestral Version
Bruh, this is majestic as fuck. The original song — "Drowning" by A Boogie Wit Da Hoodie — is amazing in its own right, but hearing it slowed down, without the Auto-Tune, without Kodak Black and with an accompanying orchestra??? Biiiiiiiitch. I wanna shout. I wanna nod my head. I wanna crump. I wanna get active.
There's something cathartic about hearing a trap beat glide over the graceful medley of cellos, pianos and violins. The song feels fleshed out, as if the more classical instruments have lifted it to be all it can be, all it was meant to be.
And to hear A Boogie rap "Bust down, bust down, bust down, bust down, bust down, bitch I'm drownin'" while that violin whines in the back??? This rendition of the song deserves a Grammy, OK? ― Julia Craven
A Bubble Man
Union Square is an egalitarian island in a sea of opulence, corporate chains and pied-à-terres owned by ultrarich foreigners and trust-fund schmucks who think Brooklyn is "too far." The 6½-acre park, plaza and subway hub of Lower Manhattan serves as the venue for an affordable farmers market four days a week. On the other days, it's a draw for street performers. Which brings me to the Bubble Man.
I don't know the Bubble Man's name, but he's been a fixture in Union Square for over a decade. He shows up, usually on the west side of the park, with buckets of soapy water and a wand made of two broom-length sticks. Then he just produces bubbles endlessly while kids squeal and chase after them, trying to pop the shimmering little orbs before they float down and burst on the concrete.
When I left work Tuesday, I was exhausted. For some unclear reason, I woke up with my insecurities and feelings of inadequacy on full blast. To boot, my checking account suffered a stinging blow that morning when a handful of different travel and life expenses unexpectedly hit all at once. All I wanted was to go home to my apartment in Queens and curl up until I mustered the appetite to eat leftovers.
As I walked through the park to catch the N train home, the glint of bubbles caught my eye. I noticed a crowd gathered, so I walked over before descending into the subway. The kids were ecstatic, exhaling a chorus of "whoas," "wows," and "awesomes" as they scurried around in pursuit of bubbles. Parents and onlookers from all different backgrounds watched, phones out, capturing videos and photos. It was such a raw, uplifting moment, and a wonderful reminder that this city's real wealth is in its public spaces.  ― Alexander Kaufman
The Great Mayonnaise Debate
Last weekend, Sandy Hingston published a piece in Philadelphia magazine titled "How Millennials Killed Mayonnaise," a 2,300-word diatribe apparently inspired by a few people not eating her potato salad at Fourth of July barbecues anymore.
The slightly tongue-in-cheek piece offered no real evidence that millennials had actually killed America's most popular condiment (at least as of 2014), save for her wicked young daughter, a women's and gender studies major who "naturally" "loathes mayonnaise" (by comparison, Jake, the "practical" and "good son," loves Sandy's macaroni salad, thank you very much).
And so it was that Hingston set off a predictably fierce and inarguably trivial internet debate about (A) if mayonnaise is good and (B) whether millennials killed it. The entire situation was wholly idiotic. It lasted way too long, and I loved every second of it. The episode reminded me of a simpler time on the internet, when my days and nights weren't filled with thoughts of Nazis, incels, Russian bots and Roger Stone. And so I say: Bring back the asinine internet debates of yesteryear! I'll watch people debate literally anything dumb. Ketchup? Sure. Avocados? Fine, whatever. You want to debate laundry detergent. I'll debate laundry detergent. Please, I need this. I need this so bad. Help me. Please. And for the record, mayonnaise is bad. ― Maxwell Strachan
Pop's New Pansexual Anthem
British-Japanese pop princess Rina Sawayama released her new single, "Cherry," this week, a bubbly pop bop in which she gushes over a new crush who is... dun dun dun... a girl!
"Down the subway, you looked my way / With your girl gaze, with your girl gaze / That was the day everything changed / Now it's something else."
Sawayama, who identifies as pansexual, explores the electric experience of desiring a woman and letting the feeling fully flood the body ― even though she's dating a dude. The song uproots the "girl meets boy" pop music standard, navigating Sawayama's unfixed sexual preferences with nuance and playful levity. In "Cherry," Sawayama confronts the contradictions that accompany fluid sexuality: can she authentically identify as queer while being in a heterosexual relationship? (Yes.) The question probes far deeper than Katy Perry's "I Kissed a Girl."
Like the 2017 album "RINA," "Cherry" invokes sounds popularized in the late '90s and early 2000s pop by femme-forward artists like Willa Ford and Danity Kane. Sawayama, however, sharpens their sugary recipes by granting the genre a gravitas long denied to it. As a result, her jams feel both nostalgic and cutting edge, combining the sweetness of Mandy Moore's "Candy" with the visionary mastery of Janelle Monae.
Along with possessing me to dance with a force best described as supernatural, Sawayama's music illuminates potential for a future in which mainstream music can encapsulate experiences as niche and complex as any other "highbrow" art form. As Sawayama told Broadly: "I think it's possible to queer the world with pop music." ― Priscilla Frank
This Book Has Everything: Spore-Infected Zombies, A Mediocre Photo Blog, Critique Of Capitalism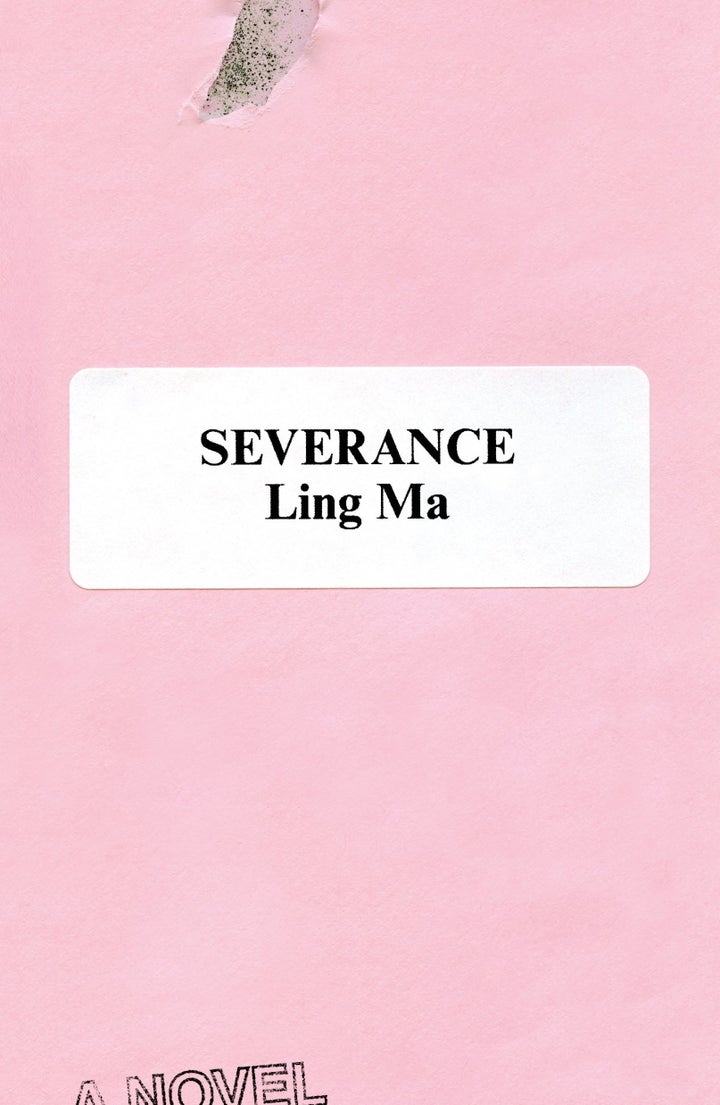 Spore-infected zombies, a mediocre New York photography blog, critiques of capitalism, a residential shopping mall and a spot of doomed romance: Ling Ma's debut novel, Severance, has everything I want in a work of fiction.
Severance follows Candace Chen, an aimless twentysomething who has an uninspiring office job in New York, overseeing the production of Bibles. She has vague artistic aspirations and a dreamy writer boyfriend of five years. As the book begins, her boyfriend decides to leave New York for the cheaper and more artistically inspiring pastures of, well, anywhere else. Meanwhile, a fungal infection has erupted in China, and it soon spreads throughout the world. There's no treatment; the infection kills those it affects, but often after a long spell of zombie-like existence.
Candace, left behind by her boyfriend and alone in the world (her parents, who immigrated from China when she was a young girl, are dead), stays in New York City as it empties of living residents, documenting its decay on her blog. Finally, she flees the city with a small band of survivors who make their way to a shelter owned by the group's de facto leader.
Interwoven are flashbacks exploring Candace's childhood, her immigrant experience, her family and her early years in New York, piecing together a novel that's zombie apocalypse meets immigrant narrative meets office satire.
This book is hauntingly beautiful, it's thrillingly plotted and it offered me a bit of escapism, the comforting thought that American civilization could be brought to an end by something I've completely forgotten to worry about since November 2016: a massive pandemic. ― Claire Fallon
'Spotlight,' Which Deserves A Spot In The Pantheon Of Classic Journalism Movies
This week's shocking grand jury report detailing sexual abuse by hundreds of Catholic priests in Pennsylvania credited the Boston Globe Spotlight team's 2002 investigation, which first exposed the institutional cover-up of serial sexual abuse involving Boston priests. The reporters' work was later dramatized in the brilliant movie "Spotlight" — which, luckily, is available on Netflix. Nearly three years after its release, I can confidently say that it's just as good as (and maybe even better than) "All the President's Men," and it deserves a spot in the pantheon of classic journalism movies.
While it miraculously won the Oscar for best picture in 2015, it also should have won awards for its meticulous craft, from its seamless editing to subtle camera work. The technical elements in understated movies rarely get the recognition that they deserve, precisely because they are so understated (i.e. no explosions and car chases). Journalism is not an inherently cinematic profession: It's mostly people staring at computers, talking on the phone, reading through documents, etc. But "Spotlight" manages to make these mundane, procedural tasks look riveting. Case in point: One of its most suspenseful scenes involves an Excel spreadsheet. An Excel spreadsheet! ― Marina Fang
Aretha, Remembered
As we remember the one and only Aretha Franklin, so many iconic performances come to mind. "Divas Live." Obama's inauguration. That Carole King tribute at the 2015 Kennedy Center Honors. But one TV appearance of hers needs to be watched again and again, if only to stare at Cissy Houston providing backup vocals in the background.
That's right: In 2014, Aretha sang a cover of Adele's "Rolling in the Deep," blended with a rendition of "Ain't No Mountain High Enough" on "The Late Show With David Letterman," and Cissy, an accomplished performer herself, appeared to forget all the words as one of the backup singers. It's so entertaining and funny, and it will bring you some joy as we face the sad loss of the Queen of Soul. ― Leigh Blickley
Glenn Close In "The Wife"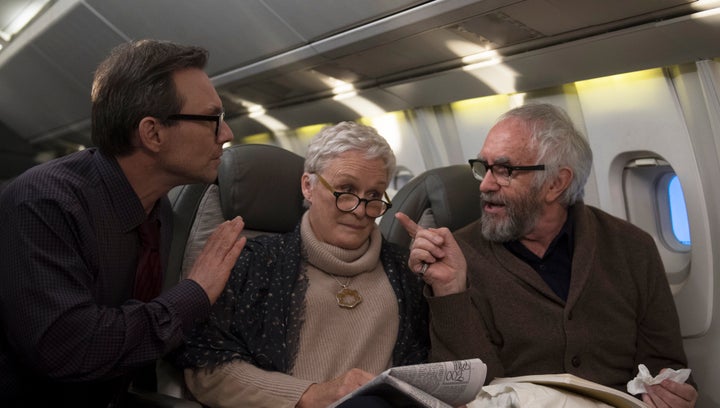 If you want to see an actor at work — really at work — look for the moments without any dialogue. For the most gifted performers, that's when the magic happens. Nicole Kidman at the opera house in "Birth." Jodie Foster darting through Buffalo Bill's house in "The Silence of the Lambs." And, now, Glenn Close standing idly by her husband (Jonathan Pryce) as fans extol his fraudulent career in "The Wife," a Meg Wolitzer adaptation opening this weekend.
In one of the best performances of her career, Close plays the spouse of a novelist who's just been feted with the Nobel Prize — for the books she ghostwrote. Over the course of 100 minutes, she finds it increasingly tough to quiet the resentment that's finally bubbling up inside of her. The movie springs to life not in the couple's verbal tiffs but in the subtle character work Close does when the camera is stationed on her face, telegraphing the conflict she's long masked. It's an actress at her finest. ― Matthew Jacobs
A Nice Memory
Calling all HuffPost superfans!
Sign up for membership to become a founding member and help shape HuffPost's next chapter