Welcome to Good Stuff, HuffPost's weekly recommendation series devoted to the least bad things on and off the internet. 
The best thing I saw this week was this photo of two old women I'm going to assume are twins because they look exactly the same and are wearing matching pink outfits. If I'm wrong, sue me.
Why do I like it? I don't know. I just do. Maybe it's been a so-so week, but I can't think of anything else that has brought me more joy. Look at their outfits! The shirts! The glasses! The hair! Are those called shorts or pants? Who cares! I love them!
My colleague Ashley Feinberg described this photo as "fucked up," claiming "there's no way you get to 80 and still keep buying matching outfits with your twin without something being extremely fucked up." She is wrong. Sometimes two cute twins (presumably) are just two cute twins (presumably).
Do you know these twins? I would like to interview them. Thanks. ― Maxwell Strachan
Jonathan Chait's BOFA Tweet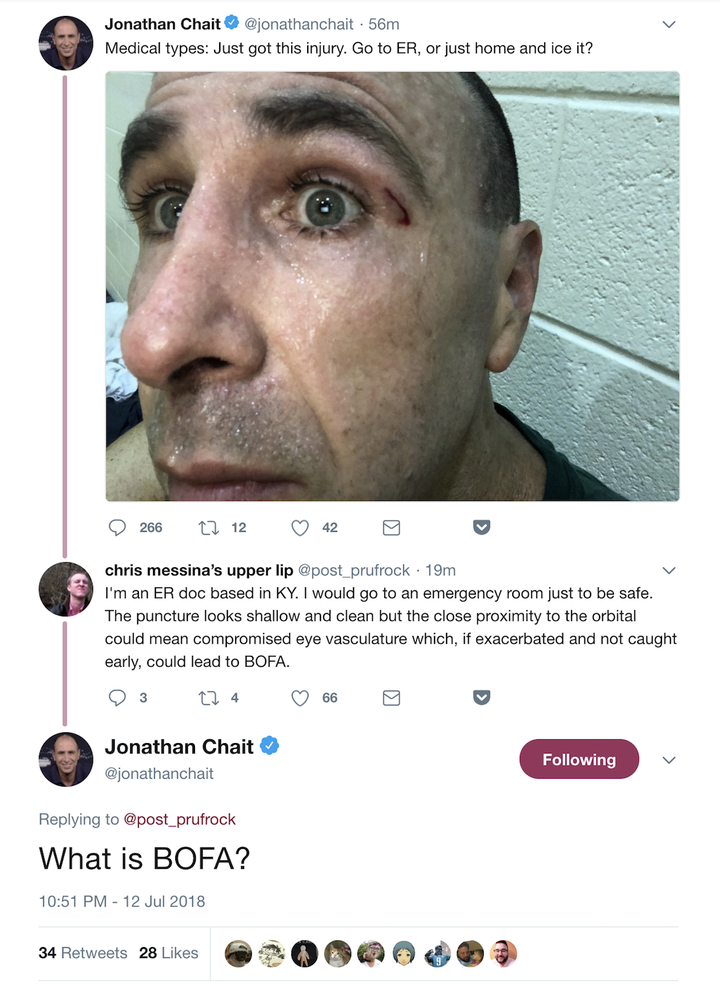 On July 12, in the year of our Lord 2018, at 10:51 p.m. Eastern Daylight Time, persecuted white man Jonathan Chait tweeted three perfect words: "What is BOFA?"
BOFA, as any self-hating internet user knows, is "bofa deez nuts." It is the "What's 'updog'" prank, only vastly stupider and consequently infinitely funnier whenever an unsuspecting target takes the bait. Jonathan Chait took the bait, and the result was more beautiful than any of us could have ever hoped to deserve. 
Jonathan Chait, however, deleted his tweet — the tweet in which he asked, "What is BOFA?" — and deprived us of our constitutional right to dunk on Jonathan Chait. Just one more example of illiberal deplatforming from the radical left.
Anyway, congratulations to the remarkably damp Jonathan Chait on giving brief, beautiful life to a perfect tweet. We should all be so lucky. ― Ashley Feinberg
Sweet Soccer Boys Sharing Gentle Hugs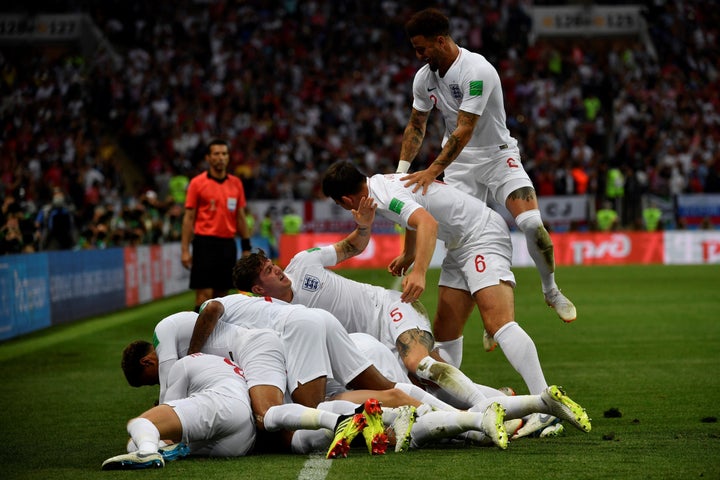 This week I wanted to recommend hate-watching (or more like "confused-watching") Fox's nightly special "World Cup Tonight," but my editor made me turn it into a standalone blog. 
Instead, I will recommend a more healing aspect of the World Cup spectacle: watching the beautiful boys of soccer comfort and celebrate with each other through emotional embraces. Jezebel's Sheena Raza Faisal saluted these loving clinches in a very on-point post that features not quite enough images of man hugs ― check the comments for more, especially England manager Gareth Southgate soothing Colombia's Mateus Uribe after Uribe missed a crucial penalty kick in a shootout against England.
Boy, it sure is dusty in here, etc., etc. ― Claire Fallon
Glynnis MacNicol's New Book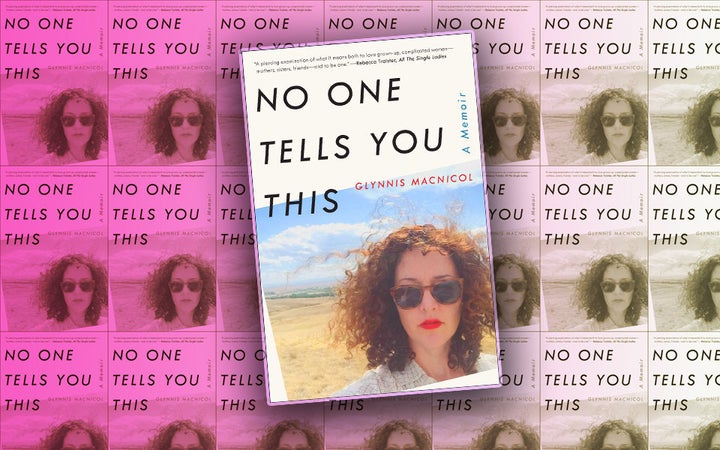 After hearing Glynnis MacNicol talk about her new memoir, Nobody Tells You This, at the Strand in New York City, I've had this one sentence stuck in my head. When asked about the plight of unmarried, childless women and our society's treatment of them as somehow other or incomplete, MacNicol hit back with a statement that resonates with me still: "We look at women as a problem in need of a solution."
In her book, MacNicol draws attention to the ways strangers feel they have a right to women's bodies and lives in service of the ultimate goal, motherhood. The shame around it all, the general lack of freedom or agency, is really frightening. Although I have yet to read Nobody Tells You This, I'm excited to. And I'm ready to recommend it as a refreshing take on what life can be like for women who choose not to do what is expected of them. ― Anna Krakowsky
The Birth Of Kulture
Cardi B had the baby and her name is Kulture with a K. That's self-explanatory Good Stuff. ― Julia Craven
When June Smacked The Shit Out Of Commander Waterford On "The Handmaid's Tale"
In a moment when it feels like terrible men are trying to whittle away women's rights on a near-daily basis, sometimes you just really want to see a lady righteously smack the shit out of a dude who deserves it. Enter the "Handmaid's Tale" finale!
June (Elisabeth Moss), who has spent two seasons being psychologically tortured, raped and belittled by Commander Fred Waterford (Joseph Fiennes) ― a man who desperately wants to be powerful and desperately wants the approval of women he knows are better than him ― finally stops bottling up her rage and lets him have it, right across the face. I could watch this GIF on repeat for the next two years. ― Emma Gray
England's Loss
It's not coming home. LOL. ― Travis Waldron
The Enya Song In "Eighth Grade"
You know a movie's good when an Enya song pops up in a pivotal scene. But even without "Orinoco Flow," Bo Burnham's "Eighth Grade" would be an indie masterpiece ― one you should definitely, totally, run to the theater to see.
It follows "Most Quiet" superlative winner Kayla (Elsie Fisher) during her last week of eighth grade, as she tries to come to grips with her social anxiety and lackluster lifestyle before high school. Behind her phone, she's confident, even funny. But in real life, Kayla is quiet, a loner. Burnham allows viewers to study her every move in a tech-obsessed world while contemplating their own adolescent memories. It's beautiful, raw and utterly sweet. ― Leigh Blickley
Megan Amram's Emmy-Nominated Web Series
Please watch "An Emmy for Megan," a hilarious and weirdly poetic exercise in doing the bare minimum, while remaining utterly extra. The concept is simple: Writer Megan Amram, best known for her work on "The Good Place" and Twitter, decides she reeeeally wants to win an Emmy Award. (It's her favorite award!) So at the last minute, she decides to write, direct and star in a short web series about making a short web series to win an Emmy.
The six episodes, under 10 minutes each and created in the week leading up to the submissions deadline, use the constraints of the Emmy requirements like forms of meter and verse. There are tears and tantrums and alcohol-fused meltdowns and even a surprise MUTINY along the short (so short) way.
Amram's feat is not only hilarious but effective. On Thursday, the series was nominated for two Emmys: Outstanding Actress in a Short-Form Comedy or Drama Series and Outstanding Short-Form Comedy or Drama Series. Don't sleep on the most inspiring tale of our time. ― Priscilla Frank
A Podcast About A Cult
When I was a kid, my best friend's name was Robin, which was kind of weird because my mom's childhood best friend's name was Robin. The difference between my Robin and my mother's Robin (aside from their being entirely separate humans) was that the latter ended up in a "Wild Wild Country"-ish cult.
My mom told me the story of her friend's descent into Cult Town, U.S.A., and the teen girl power rescue mission that boldly extricated her a million times. Everything about it fascinated me. For a while, I actually thought it was a cosmic inevitability that my Robin would end up in a cult from which I'd need to liberate her. Anyway, she didn't. But "The Gateway" is a good podcast about a cult. ― Katherine Brooks
Road Trip Music
Over the past few years, there's been renewed interest in the work of John Fahey, the instrumentalist who put American primitive guitar on the map. As the genre has surged in popularity, acolytes and like-minded explorers have come out of the woodwork. Specialty labels have reissued private-press recordings that had long since gone out of print. It seems as though every town had an uncelebrated devotee of these obscure, mystical tunings. Worshipful but questioning, celestial and homespun, primitive guitar uses repetition and drone to access the pleasures and enlightenment of devotional music.
In April, Fahey's hometown of Takoma Park, Maryland (just outside D.C.), honored the genre he helped create with a multiday festival. Lauding his work, it also shone a light on others who followed a similar path, devoting years to decoding the light and limber picking of Mississippi John Hurt and replicating the primal thump of Reverend Gary Davis. It was only fitting that one of this generation's best pickers showed up ― Marisa Anderson, a guitarist based in the Pacific Northwest.
Anderson recently released a new album, "Cloud Corner," which should be her breakthrough. She does something that I think most Fahey followers miss. She captures his melancholy, favoring mood as much as speed and technique. Her songs put you in places and moments. One song off an earlier album, she has said, is a tribute to her favorite swimming hole in Kentucky.
The new record lands on weightier subjects like the Syrian refugee crisis while other tunes process Tuareg-style playing through her fuzzy, electric style. But mostly, the songs ring clear, notes hushed or plucked pure. The album is meant for one of the few modes of escape where we can all still worship in peace: the road trip. ― Jason Cherkis
And Finally, The Women Of Color Who Dominated The Emmy Noms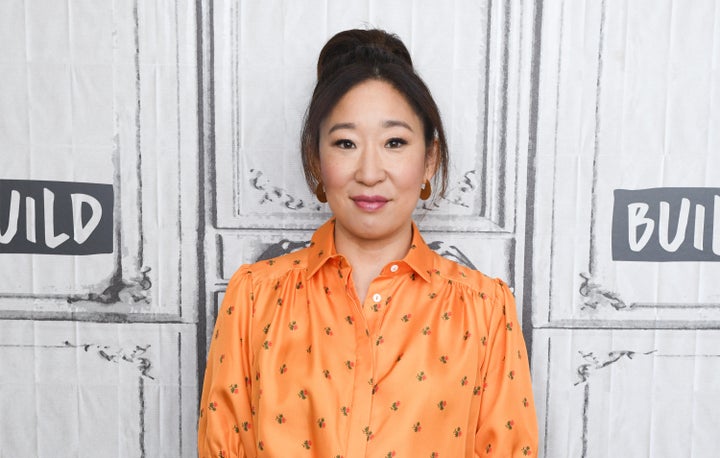 This week in Good Stuff for me was the plethora of amazingly talented women of color who got Emmy nominations for best and supporting actress, including Sandra Oh (the first Asian woman to be nominated for lead actress in a drama), Tracee Ellis Ross, Issa Rae, Zazie Beetz, Letitia Wright and my queen Thandie Newton. ― Zeba Blay
Calling all HuffPost superfans!
Sign up for membership to become a founding member and help shape HuffPost's next chapter