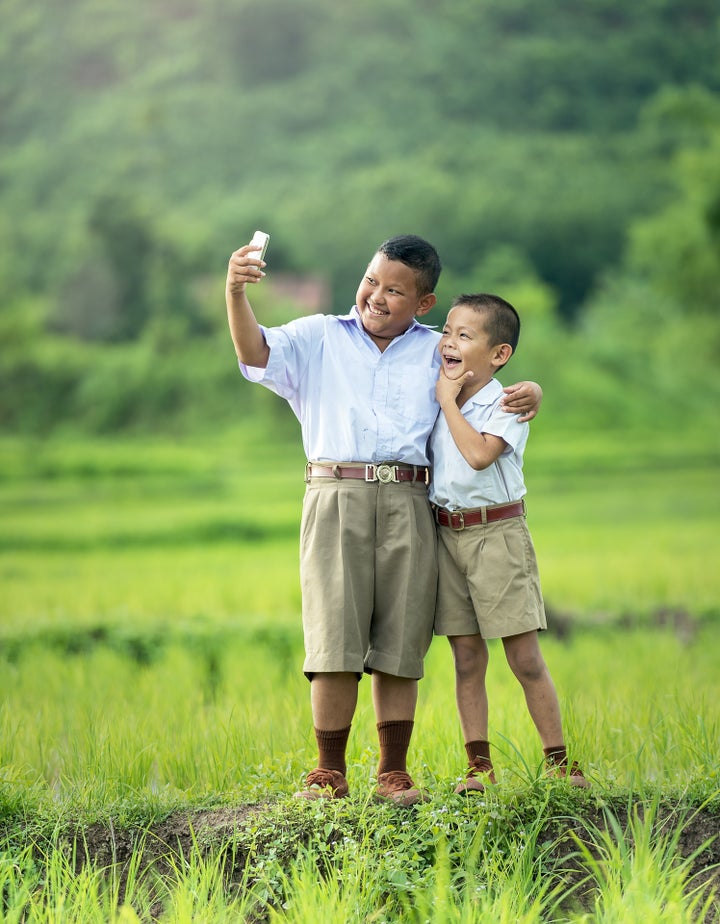 Understandably research over the past two decades has largely zoned in on the dangers of tech use, which are serious and important for parents, educators, policy makers, and developers to be aware of. Yet when it comes to kids and tech there are lots of good things happening online. For example:
-Social media helps young people strengthen their existing friendships. More than 90% of teens report using social media to connect daily with people they know in real life. The same is true for those who play online games, 78% of gamers say that when they play it makes them feel more connected to friends they know offline.
-Learning is possible anytime, anywhere. Experts are literally at our children's fingertips, and many young people are turning to online communities to connect with others who share their interests and hobbies.
-The Internet creates opportunities for at-risk or marginalized youth to seek social support, advocate for themselves, and investigate resources for resilience.
-Social media gives teens a chance to present their best selves and college recruiters are noticing. 35% of college admissions officers say they check social media during the admissions process and most report that the review benefited the applicant.
-Youth are creating apps that make the world better. For example, 16-year old Natalie Hampton from Sherman Oaks, California, created and app called "Sit With Us" to help kids find a welcoming group to eat with so they would never have to lunch alone.
-Social networking has been found to promote youth civic engagement. This includes a broad range of activities such as volunteering, voting and raising awareness of issues young people care about.
-Free and low-cost digital tools let young people express their creativity in a number of new ways—they can write blogs, take and share photos, make videos, collaborate on school projects, and more.
-Young people around the world can contribute to significant cultural change. Consider the story of Malala Yousafzai. At only 12 years of age, this young Pakistani girl began blogging about girls' right to education in 2009. Her fearless advocacy, even while she lived under restrictive Taliban regime, captured the admiration of the world and earned her the 2014 Nobel Peace Prize.
But if you think positive online experiences like these magically happen when you first hand your child a connected device, you're probably in for disappointment. It takes time and effort to turn a toddler so adept at swiping across an iPad into a teenager who uses technology safely, wisely, ethically, and productively. It's on us to help youth discover how to minimize the risks and maximize the benefits offered by technology. Unfortunately, according to a report from UNICEF, "the discourses available to children currently focus almost exclusively on risk and protection, and this is potentially undermining their capacity to imagine, and articulate, the benefits digital media offers them."
It's high time to set our own fears aside and get to the task of empowering youth to use technology well. So let's get at in 2018 with this to-do list:
Make sure your kids are getting digital and media literacy lessons in school. Lawmakers in several states have introduced or passed bills calling on public school systems to teach media literacy skills. If your state is one of these and your school isn't teaching these classes yet, ask them why!
Take time to talk to your kids about their digital lives. Be curious. Ask them to show you how to use the apps or play the games they love.
Put down your own phones now and then and model how to be connected to people IRL ("in real life").
The good news is teaching your kids how to maximize the benefits and minimize the perils of technology is not only possible, it can be an enjoyable and valuable way to connect with them too. Let's stop wringing our hands over tech and start helping kids learn how to make more good things happen online.
Related
Popular in the Community