A lot of fans weren't happy with the polarizing series finale of "The Good Wife," which didn't resolve Alicia Florrick's fate with her new beau, Jason. Alicia (Julianna Margulies) reunited with her husband (Chris Noth), standing by his side as he resigned from office. But when she thought she spotted Jason (Jeffrey Dean Morgan) in the distance, it turned out she was chasing a shadowy figure who disappeared into the ether.
Morgan expressed his disdain for the final episode in a new interview with Entertainment Weekly, in which he confessed he "didn't like" the finale.
"But it's not my show, you know what I mean? If Julianna was happy, then I was happy," Morgan said. "My feeling was we raised so many questions about Jason and this relationship that he had with Alicia that I felt like nothing was ever answered, you know? So I walked away frustrated for my character and Alicia's character in not having any kind of closure with that."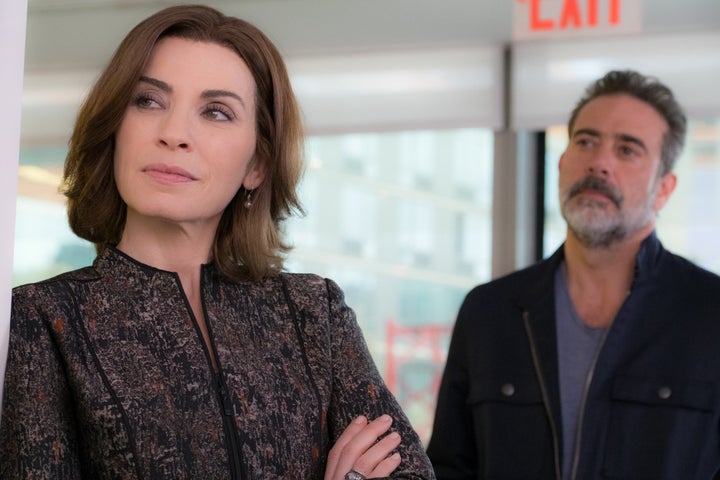 "I know a lot of people were upset by it ... I think it's ― she's going on to do her thing," the actress said. "She's not cowering behind a slap."
The ending of the show was so controversial that creators Michelle and Robert King made a 6-minute video about it to explaining their reasoning.
"To talk about the end of the series is probably to talk about the beginning of the series, because we started with this feeling that it should begin with a slap and end with a slap," Robert said.