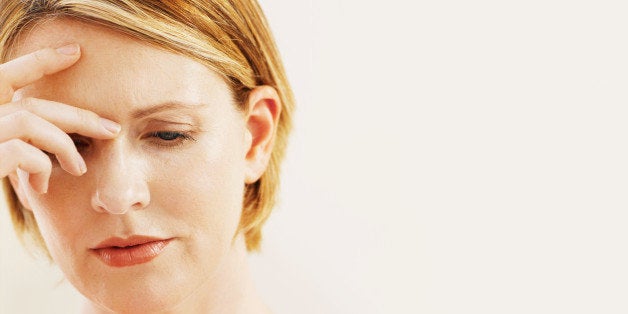 In 1984, the Southern Baptist Convention (SBC) declared that because the woman was first in the Edenic Fall, all women were excluded from pastoral ministry to preserve their submission, as required by God. I was in a doctoral program at a Southern Baptist seminary at the time. In fact, between 1982-1992, 36 of us women graduated from The Southern Baptist Theological Seminary with doctorates in theology, biblical studies, religious education, church history, ethics, or pastoral care. While the role of women was at the center of the controversy among Southern Baptists at the time, we were just beginning to forge our identities as women in ministry, even as Southern Baptists were declaring us ineligible.
In the late 1990s, a colleague and I interviewed 29 of these women to try to understand how their experiences at the seminary during such a tumultuous time had shaped their identities and ministries. Most were early to mid-career at that point. They told us about experiences at the seminary that were both affirming and sexist, and they discussed their profound anger that the denomination that had sent most of them to seminary now rejected them. Nonetheless, they were still finding ways to live out their callings, mostly outside the SBC.
Now it's nearly 20 years later, and I've just interviewed 16 of these women again for a chapter in a forthcoming book on Baptist women. What I've found are amazingly similar trajectories into ever more progressive theologies, commitments to social justice, and successful feminist leadership as pastors, professors, counselors, writers, and seminary administrators. The Southern Baptist Convention may have purged itself of these strong, gifted women, but it has not prevented them from answering their calls to ministry. The loss is all Southern Baptists'.
What we can learn from these women is an unwavering resilience in the face of challenge (all of the time), resistance (a lot of the time), and attack (some of the time). Their struggles mirror those of women in other Christian denominations who have claimed the right to their calling, and their refusal to bow to the pressures of the SBC or pastors or professors or church members may prove instructive.
These women have been in ministry for 23 to 33 years at this point. Some are even retiring now. They're less angry than they used to be, but that's mostly because they've moved on from their grief at the loss of the seminary and the denomination to fundamentalist Southern Baptists. Their identities and ministries were forged in trauma and controversy, and that has made them very attentive to the ways they choose to be in the world.
Their humor is intact. They say that because of the controversy they probably moved even farther to the left than they might have otherwise, and they see this as something positive. They're feminists. They are highly attuned to issues of race, class, sexuality, and other forms of difference because of their own experiences of discrimination and oppression. They are deeply and passionately committed to social justice, and they are intentional about their mentoring of the next generation of women in ministry. They've become everything the SBC feared they would be.
Women generally do not go to seminary without a powerful sense of calling. It's exhausting day after day having to defend your right to be present at the table. Instead of discouraging these women's calling, however, the controversy strengthened it, and this profound sense of vocation led to a resilience that meant, even as these women changed career directions, they stayed true to their calling, and they've worked very hard to make things easier for the women who follow them. They've tried to become the role models they didn't have, and they've pushed boundaries to continue widening the church's circle of welcome. They may have left a denomination they once loved, but they have found places to fulfill their callings in ways they may not even have imagined back in seminary.
Their stories are a reminder to all women of faith that institutions ultimately cannot limit what God calls women to do. While conflicts about women's role in the life of faith continue to rage, women themselves can find the resilience to stay and fight, leave, start over, rise above.
Calling all HuffPost superfans!
Sign up for membership to become a founding member and help shape HuffPost's next chapter