In the days before her preventive double mastectomy, a young woman in Britain threw a special goodbye party for her breasts. The event was neither funereal nor somber in nature, but instead a raucous, lively celebration of life -- and boobs.
Claira Hermet, a 27-year-old radio and TV presenter, is scheduled to have a double mastectomy later this month. Hermet, who lost both her mother and her sister to breast cancer, decided to undergo the preventative procedure after learning she carries the BRCA 1 gene that significantly increases her risk of getting the disease.
In anticipation of her surgery, Hermet has been taking steps to find closure with her decision and finding ways to turn a challenging moment into a positive one.
Hermet also decided she would throw a "Goodbye Boobs" party for her double-D breasts and take part in a photo shoot. That way, she said, she'd have a series of pictures to "remember my boobies as they are now."
The goodbye party, which featured boob-shaped cupcakes and "boob pictures," was a huge success. "It was a night of drinking, dancing, celebrating and feeling loved and supported," she wrote on her website.
In a December blog post, Hermet said that she'd come to terms with the double mastectomy (the date of which she refers to as "Double D Day") and said she no longer feels fearful. Instead, she wrote that she had been feeling "increasingly more positive and proactive" about her life.
The journey to get to this positive place has not been an easy one, however.
Hermet lost her mother to breast cancer when she was just 9, and in 2012, her 31-year-old sister, Emily, died after a long battle with the disease.
After Emily was diagnosed, Hermet opted to get tested for the BRCA 1 gene -- a mutation that would increase her chance of getting breast cancer to 85 percent.
Hermet tested positive for the gene.
"When they told me I had the gene it was as if someone had punched me in the stomach. I walked from the hospital to the Tube holding back tears," she told The Daily Mail. "I knew at that moment that I'd have the operation ... but I was young; only 19. I was worried. I thought I'd wait until I was in a stable relationship with a man who loved me for myself, so I wouldn't have to fear he'd leave me when he saw me after the operation. It all seemed a long way off."
Hermet says it took many years of reflection and growth before she finally came to a place of acceptance.
"The decision didn't happen overnight. It was a long slog and I had to change myself first, to recognize that my breasts didn't define me and if a man was going to leave me it wouldn't be because I'd lost them," Hermet, who is single, told the Daily Mail. "Of course, there have been times when I've got out of the shower, sat in front of the mirror and said, 'Ah, I'm going to miss you two.' But that's not constructive and I don't dwell on it."
Ultimately, she says, her choice to undergo the preventive procedure has liberated and empowered her. It's even, she says, helped her to find closure with the deaths of her mother and sister.
"One thing I have learnt is that we get this life once," Hermet wrote in a BBC blog post. "I've spent a lot of it feeling sad and unhappy. My sister's death was a turning point. She doesn't have her life but I have mine. I have and will continue to strive to make my life one of happiness, positivity and purpose."

Related
Before You Go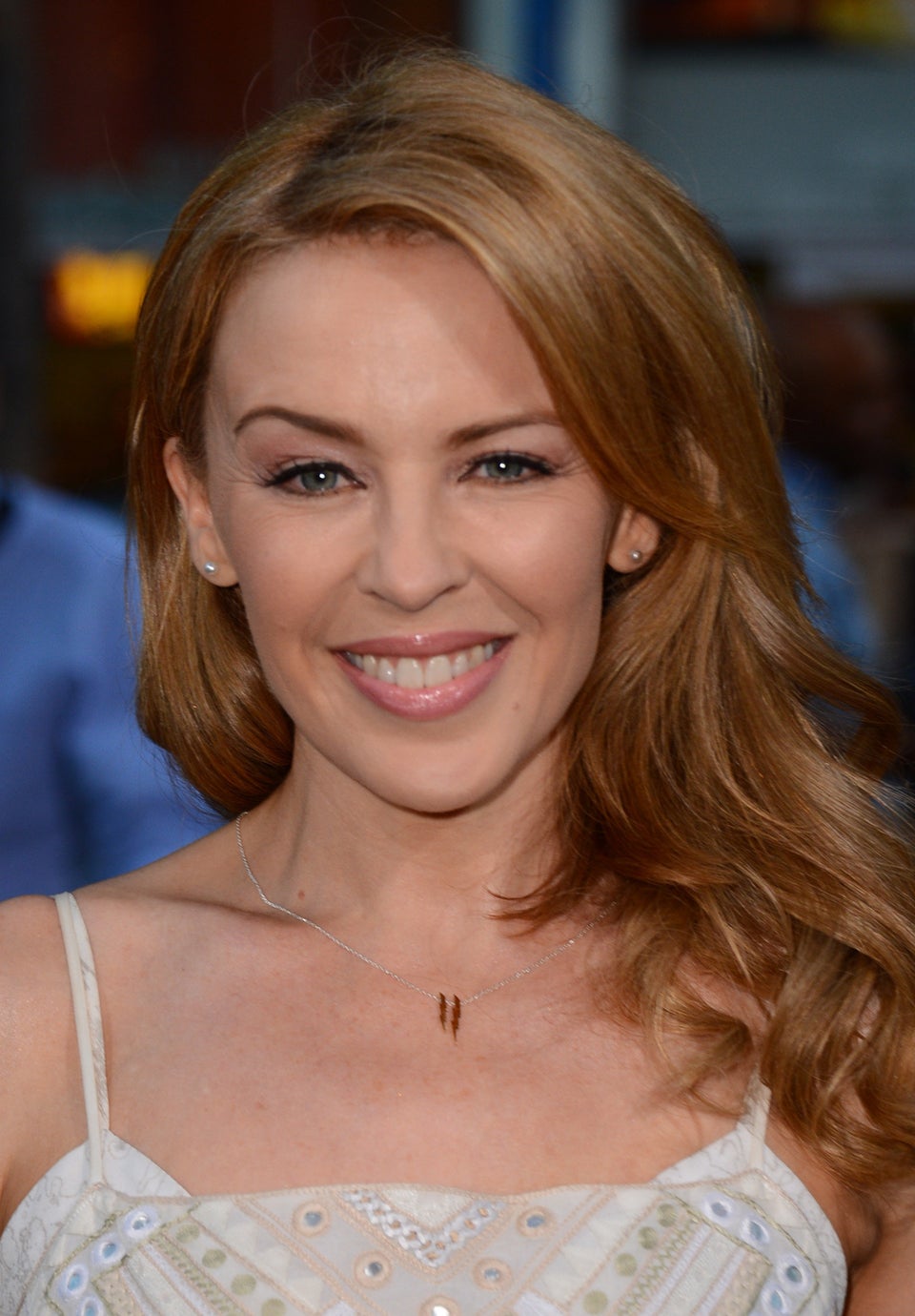 Celebrities Who Have Faced Breast Cancer
Popular in the Community