A new series of internet videos is aimed at (and to a lesser degree taking aim at) mothers. The videos show a series of casting calls to find the "Totino's Pizza Stuffers Mom." The auditions feature women who range from likeably flawed to criminally insane. Watch the videos and you may ask yourself where in the hell these women came from. Because it appears that the casting agency made two stops on their cattle call -- one at the local Starbucks and one at Crazytown Greyhound Station.
But these are not real moms. At least some of them aren't. The women in the videos are actors from Second City Communications who worked with Totino's and the experiential marketing firm Gigunda. "Using the same process that Second City theatricals uses to create infamous stage material, we used improv to find our characters, details and themes for the campaign," explains producer Brynne Humphreys.
As a couple of huge Second City fans, we were thrilled to be invited to the shoot. I mean, come on. Their alumni include John Belushi, Mike Myers, Bill Murray, Gilda Radner, John Candy, Catherine O'Hara, Tina Fey, Amy Poehler, Steve Carell, and Stephen Colbert. LIZ LEMON, people. We were potentially standing in the same room as the next Tina Fey. And the actors were clever, funny, unbelievably creative and spontaneous -- exactly what you'd expect. Their assignment was to audition for the mom role and film that same scenario (the casting session) repeatedly. They got funnier and more bizarre with each take.
We got the chance to interview five of the actors in character, to test their maternal street cred. We asked them some really important questions, like "Should moms also wear Crocs?" and "Is the Dora the Explorer good or evil?" We were sort of surprised that there was not unanimous consent on that last issue but whatevs, we're all entitled to our opinions. You can watch the videos right here and find out what sort of mom characters they created below.
It's not the first time that Second City Communications has done a video series with a corporate brand. The widely-viewed Sassy Gay Friend series partnered with MIO to make even more Sassy Gay fun. That sounded sort of pornographic, but they were actually brilliant. So, the concept is not new, but what's noteworthy here is that this campaign is geared towards moms. The marketers are embracing both a process and a concept that's a little out there and -- dare we say -- edgy.
Perhaps it's an overdue acknowledgment from the corporate and advertising worlds of something we all already know; women are funny. And they don't lose their sense of humor when they become parents. In fact, we submit that you gain an even bigger sense of humor when those little buggers arrive. It helps you deal with the random bodily fluids and lack of sleep that start to become commonplace. It also nicely matches the even bigger pants we are now wearing.
Here are the "moms' we met. From the likable everymom to the slightly frightening pageant momster, we think they nailed it.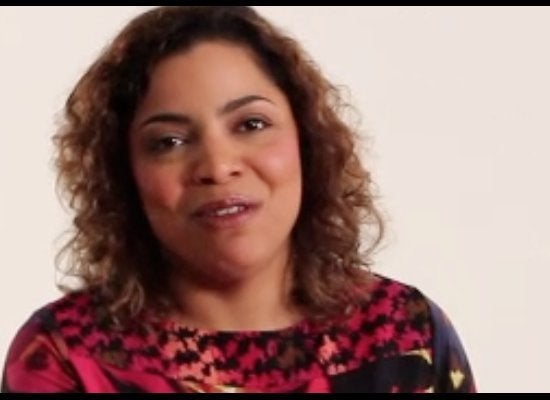 NOTE: Special thanks to Totino's Pizza Stuffers, who did not pay us, but did fly us to Chicago for the day so we could hang out with some totally hilarious people and write about it.