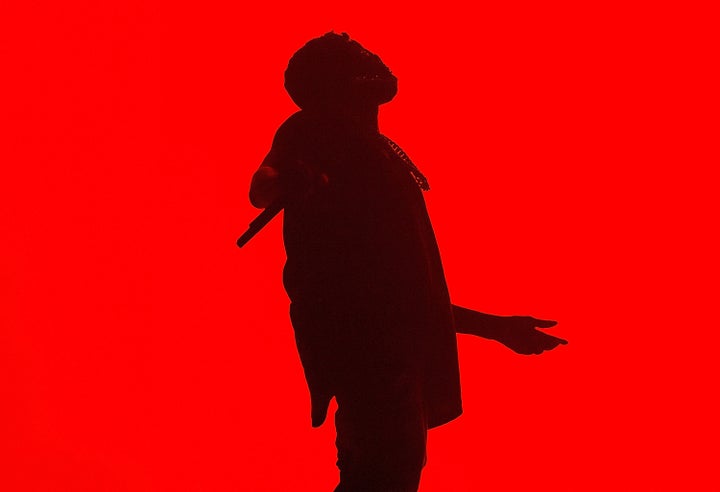 The release of a Kanye West album has long been an event, a musical moment worthy of grabbing a snack and settling in to listen.
I did just that in 2010 when "My Beautiful Dark Twisted Fantasy" dropped. I remember scurrying away to my room so that I could immerse myself in the warped harmonizing of the album's intro track, "Dark Fantasy," as it evolved into a gospel-inspired, piano-driven, bass-laden beat. I remember nodding my head, drawn into the album's wave, until the tide shifted with "Gorgeous." Once again, I was forced to reckon with society's mentally taxing mistreatment of black folks working to succeed. The lyrics let me know that I should do what I need to do to get where I want to go, regardless of what white folks say. Then the album threw me into "POWER," reasserting that I should know my worth, that the world was mine, that I'm "so fucking gifted."
Kanye always said what he meant, and his candor boosted the self-esteem of me and many other black kids. I have friends who agree that his body of work — mainly his first two studio albums, "The College Dropout" and "Late Registration" — helped them navigate or mentally escape difficult times in their youth. His music was worth something. It meant something.
This is no longer the case.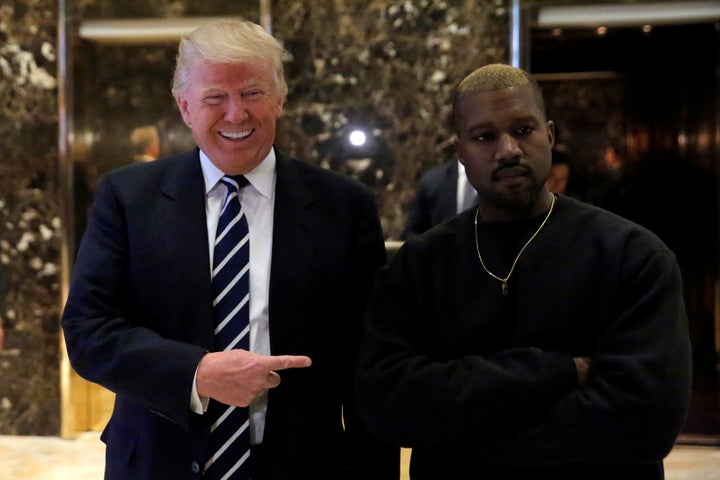 On "ye," his eighth studio album released June 1, he's a shadow of what we once thought he was. And the bulk of the lyrical content is about as exhausting as Kanye himself these days. It's 23 minutes of vapid, self-aggrandizing tirades that seek to diminish the legitimate questions hurled at him about his politics. It masquerades as content that listeners are expected to find provocative, brilliant and relatable, but it's really just a collection of rants from a narcissist who refuses to acknowledge his own flaws.
When the rapper returned to Twitter in April, he unleashed an onslaught of political views that stood in opposition to the Ye who once proclaimed "George Bush doesn't care about black people." He said he likes the way that right-wing blogger Candace Owens, who has spoken out against Black Lives Matter and other black issues, thinks. He shared his support for President Donald Trump, who routinely uses black friends as props, by tweeting a photo of himself in a "Make America Great Again" hat. In an interview with Power 105.1 host Charlamagne Tha God, Kanye said he was willing to sit down with Trump because "racism isn't a dealbreaker" for him. A few hours after that interview dropped, Kanye proclaimed in a taped TMZ interview that being enslaved "sounds like a choice."
If I wasn't shinin' so hard, wouldn't be no shade
Buckwheat-ass nigga, it's gon' be otay
Sorry, but I chose not to be no slave
Yet, at one point in his career, it seemed like all Kanye talked about was race. On "The College Dropout" and "Late Registration," he acknowledged what it's like being a "token blackie," being racially profiled and silenced at work (work you need), and highlighted white supremacy's ability to obscure racism through the lens of progress. These songs got me through a retail job where I was forced to stay late one night after the register came up short, even though I hadn't stolen anything. It got me through a college experience where my presence, and the presence of other black folks, in a predominantly white space was used to silence any real acknowledgment of racial discrimination.
Kanye's ability to lace together tales of black triumph and black people's ability to make the best with what we have helped me.
My favorite example of this is "Crack Music," a track off "Late Registration" that explains how the 1980s crack epidemic was a result of institutional racism. The song ends with a spoken word poem from Malik Yusef that points to a very complicated piece of the black American experience:
Our Father, give us this day our daily bread
Before the feds give us these days and take our daily bread
See I done did all this ol' bullshit
And to atone, I throw a lil' somethin' somethin' on the pulpit
We took that shit, measured it and then cooked that shit
And what we gave back was crack music
And now we ooze it through they nooks and crannies
So our mommas ain't got to be they cooks and nannies
And we gon' repo everything they ever took from granny
Now the former slaves trade hooks for Grammys
This dark diction has become America's addiction
Those who ain't even black use it
We gon' keep baggin' up this here crack music
I remember asserting that I, too, would work my ass off to take back everything white supremacy had taken from my family, from my people.
After toning it down on "Graduation" and "808s & Heartbreak," Kanye brought the theme back full-force on "My Beautiful Dark Twisted Fantasy" and "Watch the Throne." On the latter album, "Murder to Excellence," in particular, allows Kanye to express his anguish over crime that ravishes black communities before pivoting to black excellence in the second half. He lightly addressed his personal experiences with racism on "Yeezus" and "The Life of Pablo."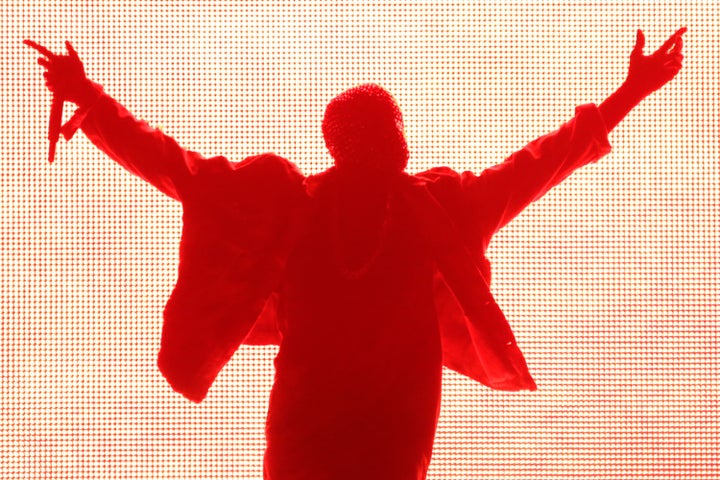 I've never bought the idea that listeners should separate the art from the artist ― content is a reflection of its creator. (For example, as Damon Young explained, R. Kelly makes sexually deviant music because he is an alleged sexual deviant.) In "ye," Kanye himself won't allow listeners to dissociate his recent slew of disgusting, ahistorical rants from his music. He spends the majority of the album making it clear that he said what he said.
On "Yikes," he insinuates that his TMZ debacle was reminiscent of what we would find in a volume of SMACK DVD, a video hip-hop magazine that featured artists being their most authentic selves. On "Wouldn't Leave," he further addresses the "slavery is a choice" debacle by saying his wife Kim Kardashian called him in a panic, angry that his actions were going to "fuck the money up." On "Violent Crimes," he explains that he didn't really see women as people until he had a daughter, which forced me to recall his horrible, dehumanizing statements about his ex-girlfriend Amber Rose. He expresses no understanding of what's wrong with what he's saying, what he's been saying.
It's heartbreaking, truly, to watch the artist I admired so deeply for his championing of blackness in a white industry devolve. What now reads as narcissism used to come off as self-confidence, as a black man who was proud of himself and his achievements despite white society telling him that he should be humble. His former "concern" for black issues has revealed itself as pure convenience. Yet his now apparent desire to replicate white supremacy had been right in front of us all along — as Ta-Nehisi Coates pointed out in The Atlantic. Instead of giving his antics the scrutiny they required, so many of us, myself included, chalked them up to his "genius."
We should have paused longer when he married into the comically anti-black, culturally appropriating Kardashian family. We should have given his decision to plaster the Confederate flag on his clothing line a longer side-eye. The racial dynamics of "Hell of a Life" should have raised concern. We should have dragged him through the mud when he declared Bill Cosby was "innocent." We should have, as Coates wrote, seen that Kanye wanted white freedom for himself, not actual freedom for all oppressed peoples.
Kanye has revealed himself to be nothing more than an unthoughtful contrarian, someone who is purely provocative. He's not a misunderstood genius. He is promoting toxicity as "free thought" and his "thinking" harms black people. He has chosen to ignore the dangers of policy controlled by a white racist, thus supporting anti-black policy and political miseducation.
The last two months of rants and spreading of misinformation were not performance art meant to promote an album, as some hoped. Kanye was unraveling the beautiful lyricism that has long served to obscure who he bluntly is. He is no longer boosting the self-esteem of black folks. He's only boosting his own. And while he can afford that, his fans can't.
CORRECTION: Charlamagne Tha God is a radio show host on Power 105.1, not Hot 97.