Women's advocacy group UltraViolet planned to fly banners that read "@Ultraviolet: #GoodellMustGo" over three NFL stadiums on Sunday. The first banner was spotted above MetLife Stadium in New Jersey before the Giants kicked off against the Cardinals.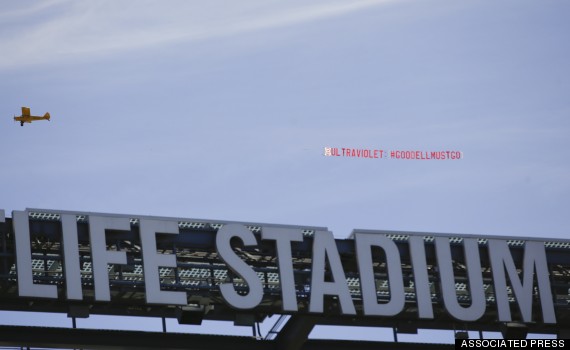 A second banner was seen flying over Cleveland where the Browns were set to play the New Orleans Saints. The group had planned to fly a third banner over the San Fransisco 49ers' Levi Stadium but canceled due to plane issues. Another plane is expected over Indianapolis on Monday night prior to the Colts-Eagles game.
"It is time for Roger Goodell to resign, and for the NFL to get serious about its commitment to ending violence against women within the league," UltraViolet co-founder Nita Chaudhary said in a press release obtained by the Indianapolis Star. "In a country where a woman is battered every 9 seconds and 1 in 4 women experience domestic violence in their lifetime, we simply cannot afford to have an NFL commissioner who doesn't take this issue seriously."
Citing several unnamed people familiar with the views of NFL team owners, The Washington Post reported on Thursday that Goodell could be removed from his post if the investigation reveals that was guilt of willful misconduct in handling the Rice situation.
"He's been a very good commissioner and he's done great things for the league," an unnamed high-ranking executive with one NFL team told The Washington Post. "The presumption is that he's telling the truth and the investigation will demonstrate that. We'll go by the report [generated by Mueller's investigation]. If the report says something different, we'll take the appropriate action."
Related
Before You Go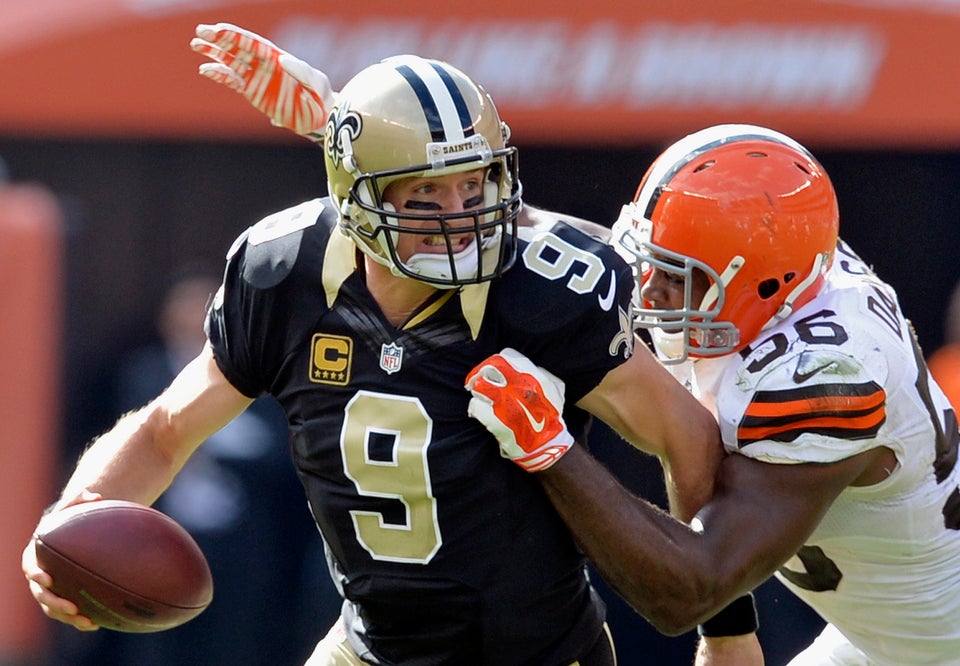 PHOTOS: NFL Week 2