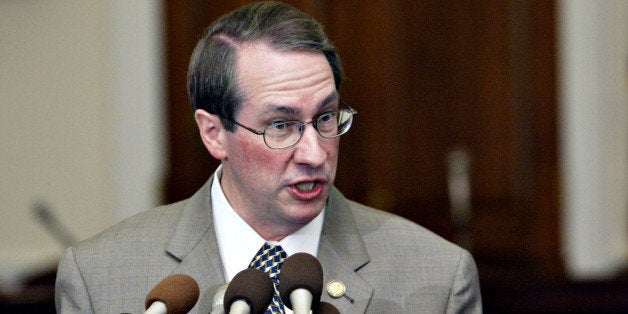 WASHINGTON -- House Judiciary Committee Chairman Bob Goodlatte (R-Va.) Wednesday released seven principles for crafting a House version of an Internet sales tax bill, reviving the issue following passage of Senate legislation in May.
The principles include "tech neutrality," calling for the same sales tax on purchases from online and brick-and-mortar retailers, so that all sellers are "on equal footing."
"The aim of the principles is to provide a starting point for discussion in the House of Representatives," Goodlatte said in a press release."I greatly look forward to hearing fresh approaches to this issue and continuing the discussion."
Goodlatte didn't say whether he'll support the Marketplace Fairness Act, the online sales tax measure that has been introduced in Congress for more than 10 years. The legislation followed a 1992 Supreme Court decision that allowed states to collect sales tax from residents who buy goods online or from catalogs, if those residents tell state tax collectors. State officials say few residents pay the taxes, costing states about $23.3. billion in 2012 sales tax revenue, according to the National Conference of State Legislatures.

The Senate overwhelmingly passed the Marketplace Fairness Act in May. The sales tax legislation is now supported by Amazon and Walmart, but opposed by the conservative wing of the Republican Party, eBay and lawmakers from non-sales tax states.
Goodlatte's seven principles for an Internet tax bill are to put all businesses on equal footing, prevent taxation rates other than those approved, advocate for simplicity, allow for tax competition, maintain that state activity be sovereign, protect consumer data and not create new precedents for taxing Internet sales.
Internet sales tax advocates said the legislation would help small businesses. Shoppers can now use shops as showrooms to see and feel a product, then buy online to avoid the tax.
Jennifer Platt, vice president for federal operations at the International Council of Shopping Centers, applauded Goodlatte's statement.
"We are very optimistic about this latest development," Platt said. "Chairman Goodlatte has taken a thoughtful approach to this issue and it is clear that he is prepared to move the process forward."
David French, National Retail Foundation senior vice president for government relations, said the principles will "serve as a legislative roadmap for advancing sales tax fairness legislation in the House of Representatives, and demonstrate that Congress is listening to the pleas of local, community retailers and merchants, who continue to face an unfair competitive disadvantage with their online competitors."
The National Governors Association, which has been pushing the act, praised the principles.
We R Here, a small business group that has opposed the act, also commended the release of the principles, but said it would continue to work with House members as the negotiations progress.
Before You Go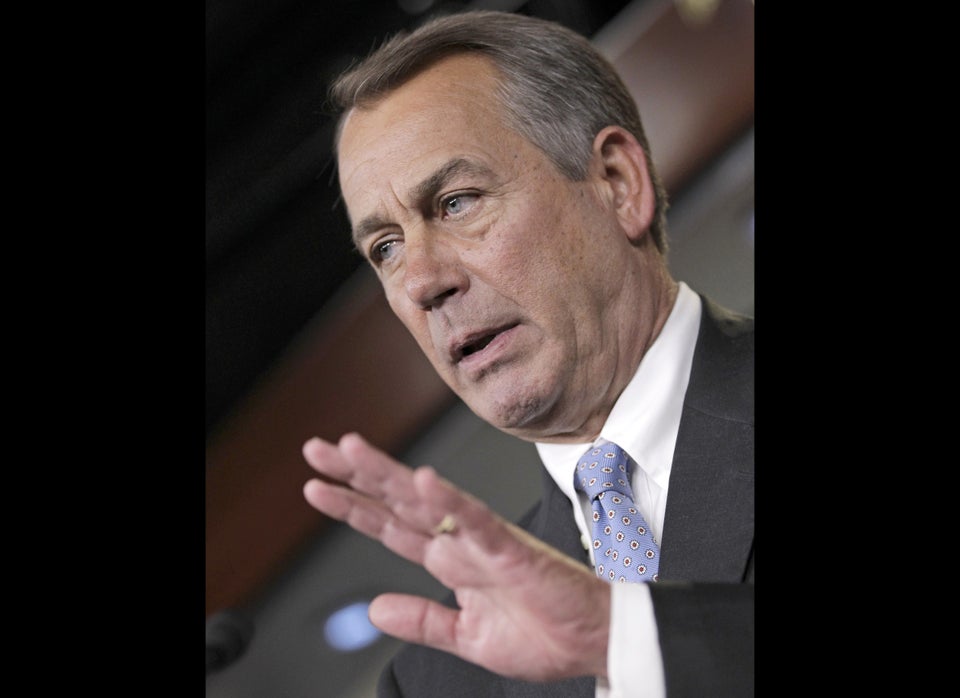 Republicans: Wealthy Already Pay Enough In Taxes
Popular in the Community