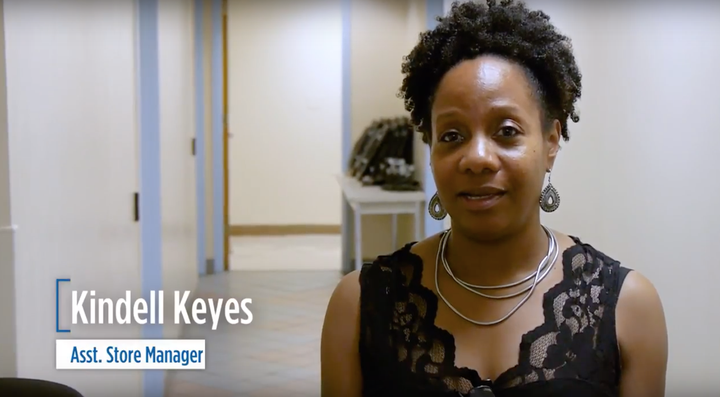 It was more money than many people make in an entire year, but that didn't stop Kindell Keyes from returning it to its rightful owners.
The assistant manager of a Goodwill store in New York City is being recognized after returning more than $39,000 in cash that she found forgotten inside of a donated purse last month.
"It wasn't a second thought," Keyes, 51, told HuffPost on Thursday of her honest act.
Keyes said the purse "probably was there for a couple of days" when she pulled it out of a trash bag at a Long Island City store on August 7 and noticed it was unusually heavy. She had just put it aside when "something said, pull it back."
"I thought in my head, 'what if there's money in here?'" she recalled, laughing. "And then I put my hand into the bag and then I pulled out a small envelope and it had an address on it."
Thinking there could be something important inside, like a personal ID, she opened it up to find a small stash of $1 and $5 bills. She kept on digging and discovered the rest of the money, which when counted by her manager amounted to $39,000.
"I thought OK, I'm getting punked. I really thought I was getting punked," Keyes recalled her absolute disbelief.
Because of the envelope's address, Keyes said another Goodwill employee, Maria Torres, was able to trace it back to a neighborhood in Queens.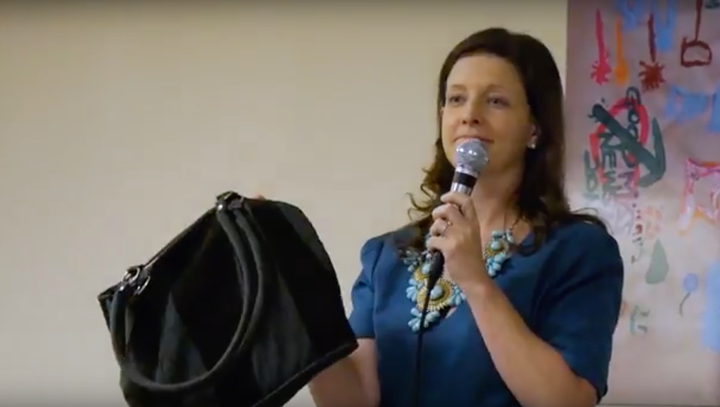 There, Torres did a little more sleuthing by asking neighbors about the address's residents, saying they had donated some items that had "some important papers" inside, Keyes recounted.
"At first they thought I was a salesperson," Torres, director of retail, recalled in a video interview released by Goodwill this week. After some insistence, Torres said she was able to get the number of one of two brothers living in California whose grandmother lived at the home before recently passing away.
"He was shocked that I would turn it in," Keyes said of one of the grandsons, who only wanted to be identified by his first name, Bryan.
That man, who met with Keyes on Tuesday, described himself as surprised and humbled by the Goodwill staff's actions. He also explained that the money's miss was simply due to his family's rush to empty the home ― as well as his grandmother's knack for hiding things.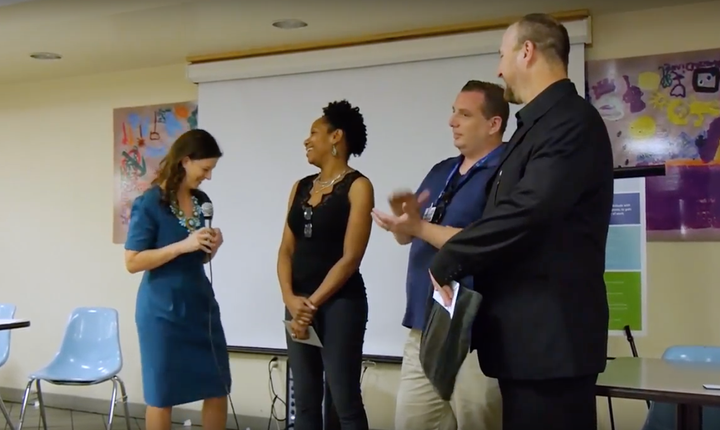 "She was two weeks away from being 102 years old. So, she kind of grew up during the Depression and everything so she kind of hid things around the house," he said in Goodwill's video. "I was actually very grateful that there are people in the world that are honest and it humbles me."
"The way I looked at it, it wasn't mine anyway, it was found on Goodwill property and this had a name so it meant that it belonged to someone," Keyes said.
As a surprise bonus, Goodwill NYNJ recognized Keyes' own goodwill by awarding her with a $3,900 bonus — 10% of the money she turned in.
"Good behavior is recognized," Katy Gaul-Stigge, CEO of Goodwill Industries of Greater New York and Northern New Jersey, told Keyes while presenting her with the award money. "It makes me excited about the Goodwill family and really honored to be a part of it."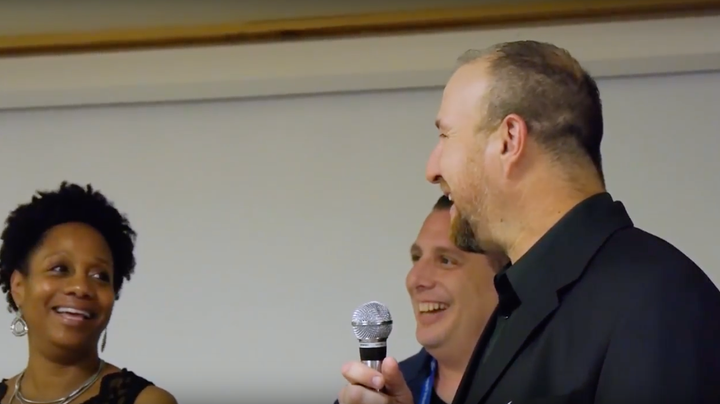 Related
Popular in the Community