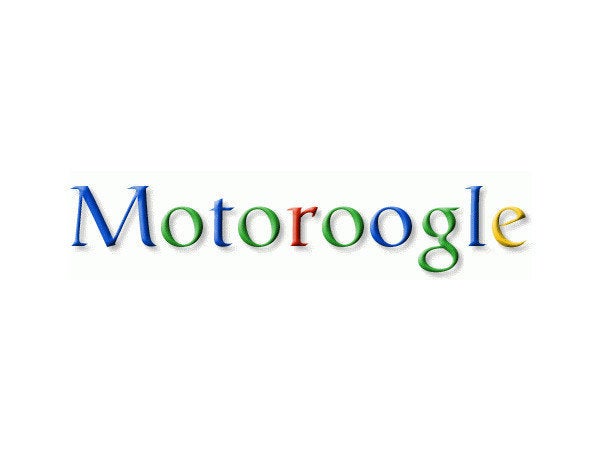 Android is an open platform, which means that the code is available to all developers and is not only limited to one manufacturer's handsets. The operating system appears not only on Motorola's phones, but also on handsets made by Samsung, Sony Ericsson, LG, HTC, and others. Now that Google owns a phone manufacturer, can those companies (and phone-buyers who prefer non-Motorola handsets) kiss the Google OS goodbye?
Apparently not. In a blog post explaining the acquisition, Google CEO Larry Page went out of his way to assure users (and perhaps the heads of the handset makers above) that Motorola phones will not become the exclusive carriers of their operating system. The key paragraph:
This acquisition will not change our commitment to run Android as an open platform. Motorola will remain a licensee of Android and Android will remain open. We will run Motorola as a separate business. Many hardware partners have contributed to Android's success and we look forward to continuing to work with all of them to deliver outstanding user experiences.
Meaning: Please don't be mad at us, HTC and Samsung. We still love you, too.
Which it appears that they won't.
Defense! (CLAP CLAP CLAP!) Defense! (CLAP CLAP CLAP!)
Kevin Tofel of tech blog GigaOM wonders if Android-using handset makers will "buy" Google's explanation that it is still committed to the openness of its operating system, stating that there is now "constant potential for an Android partner to question if Motorola is getting some type of special treatment." Obviously, this could harm the relationship Google has with the non-Motorola phone manufacturers (HTC, Samsung, etc.) that carry its software.
The public reactions to the deal indicate that these phone makers are uniform in their support. Google (and most news sources covering the deal) have framed the acquisition as being totally about patents, enabling the company to defend itself against patent lawsuits from Microsoft and Apple. HTC, Samsung, and Sony are (at least publicly) totally on board.
"We welcome today's news, which demonstrates Google's deep commitment to defending Android, its partners, and the ecosystem." - Peter Shin, President of Samsung Mobile

"I welcome Google's commitment to defending Android and its partners." - Bert Nordberg, President & CEO, Sony Ericsson

"We welcome the news of today's acquisition, which demonstrates that Google is deeply committed to defending Android, its partners, and the entire ecosystem." - Peter Chou, HTC

"We welcome Google's commitment to defending Android and its partners." - Jong-Seok Park, President & CEO, LG Electronics

The acquisition may mean beefed-up legal protection for the Android operating system, and better options for Android consumers, but one question remains for phone manufacturers like HTC and Samsung who are running the Google OS:
Really, How Can They Be Happy With This?
Steve Kovach, who covers Google at Business Insider, said during a phone interview that companies like HTC and Samsung are likely "playing it down right now." Internally, however, they must know Motorola is going to receive preferential treatment from Google, Kovach surmised.
"It's very likely Google is going to be working directly with Motorola," he said, "Motorola is now likely to get the Nexus devices first, the Nexus tablet, whenever a new Google software update comes out, they'll get it first ... Why would they [Google] give it to any other company? They own Motorola now. It hurts their bottom line."
Expect Motorola to be at the head of the line for all the latest and most cutting edge in Google mobile software. Though Google can claim that it will be fair in keeping Android OS open, why wouldn't it make Motorola devices its flagship? Google is now making money from Motorola's success, and so it has incentive to make sure that Motorola's phones are the most attractive options for Android users.
Andy Rubin, the Google senior VP of Mobile, has said that the process by which the maker of the Google Nexus phone is chosen will remain the same, and that Motorola will not necessarily become the maker of the Nexus. Kovach said he doesn't buy it, though. Look for Motorola to be the primary benefactors and recipients of Google software updates and Nexus phone decisions in the future, he said.
Google TV, Coming To A Cable Box Near You?
Though most analysis of this deal and what it means for consumers has focused on cellphones and the Android operating system, Kovach said that it may also affect your cable box.
The Google blog post announcing the deal mentioned that "Motorola is also a market leader in the home devices and video solutions business." Kovach said he sees a huge opportunity for the struggling Google TV to increase its penetration into American households.
"Motorola makes cable boxes for Time Warner and many other cable companies as well ... This is a big opportunity for Google to essentially force Google TV into your living room and [for] the software to come pre-loaded on your cable boxes," he said.
Though Kovach emphasized that this was "pure speculation" on his part, it would make sense for Google to take advantage of Motorola's cable box operation and pre-install its flagging Google TV software on some or all of its new acquisition's ubiquitous TV hardware.
What Is A "Supercharged Android"?
In a blog post explaining the acquisition, Google CEO Larry Page twice said that the deal would "supercharge Android" -- once in the title, and once in the body of the post. It's an exciting turn of phrase, and everyone likes supercharged things, but what does it actually mean?
"The reason why the iPhone is such a great device is that the person who makes the iPhone also makes the software," Kovach said. Google now, for the first time, will be working to engineer software optimized for a cellphone, which the company hopes will mean a distinctive mobile device that can rival the iPhone. "When you have control over the hardware and the software, you have a better device."
Google might be hoping that working more directly with a phone manufacturer will change that; how directly they utilize their new acquisition to produce a "supercharged Android" could determine whether they are really able to make a single device as dominant and attractive as Apple's iPhone.
Popular in the Community