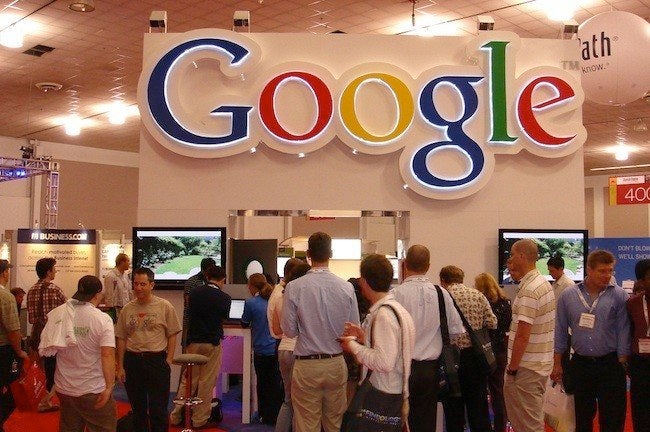 BRUSSELS (Reuters) - Google faces a total of nine antitrust complaints which EU regulators are now investigating, two sources said on Tuesday, as rivals ramped up the pressure on the world No. 1 search engine.
The European Commission has up to now only confirmed four cases against Google. The addition of fresh complaints could broaden the EU watchdog's ongoing probe and pile pressure on the company to strike a settlement.
"The Commission has nine formal complaints now. The new complaints come from small companies," said one of the sources who declined to provide details because of the sensitivity of the matter.
The second source said three cases came from national regulators while two were fresh complaints.
The Commission said it had nothing to add and Google could not be reached for comment.
The increased number of complaints underscores Google's dominant position but does not necessarily mean bad news for the company, said Simon Holmes, head of EU and competition law at law firm SJ Berwin.
"Google's strong position means there are lots of interests involved. But there is nothing wrong per se in having a strong position," he said.
"The mere proliferation of complaints doesn't increase the likelihood of infringements. It means there are issues certain parties want to be investigated."
The Commission opened an investigation into Google in November last year following allegations by three small companies that Google demoted their sites in Web search engines because they were rivals.
Microsoft ratcheted up its rivalry with Google by filing its first-ever complaint to the EU watchdog in March this year, claiming that Google systematically blocked Internet search competition.
The Commission can fine companies up to 10 percent of their global turnover for breaching EU rules. It has in recent years imposed billion-euro penalties on Microsoft and Intel for anticompetitive behavior.
The U.S. Federal Trade Commission is also investigating Google following accusations that it abused its market dominance. The U.S. Senate's antitrust panel will hold a hearing on Google's market clout on September 21.
(Editing by David Cowell)
Related
Popular in the Community