Google wants to help you become a cheesier person.
In an update to its iPhone and Android mobile app, you can now ask Google about cheeses, and a special cheese dossier will pop up with information on the cheese's history, region, flavor profile, texture notes or related cheeses, among other important and pertinent info. If you're like us and need major help planning your cheese plate this holiday season, pay attention.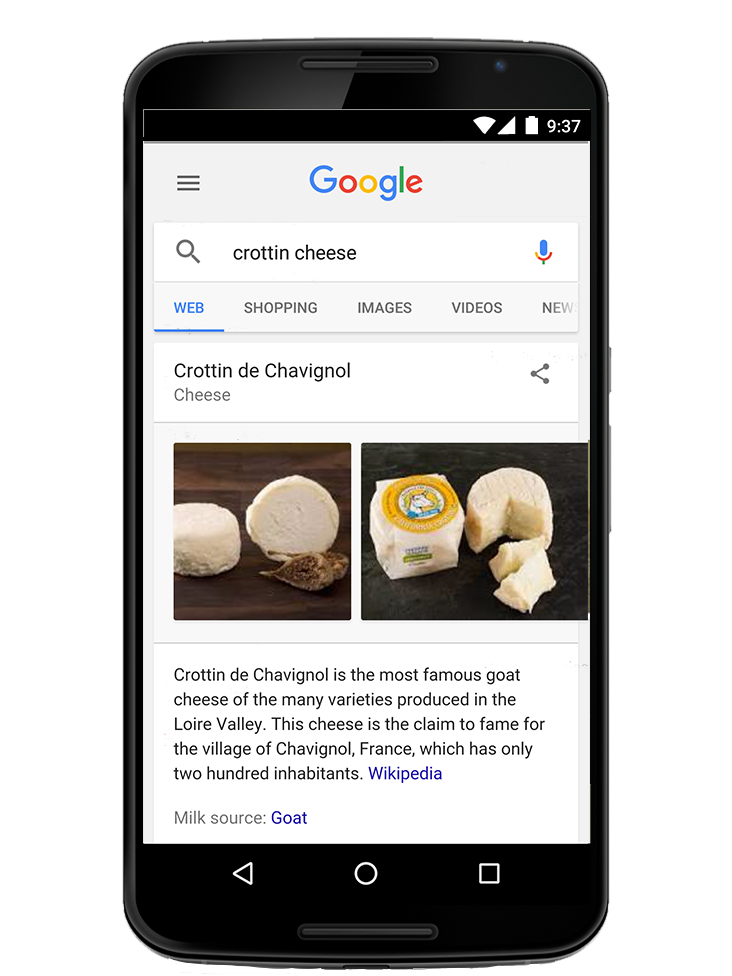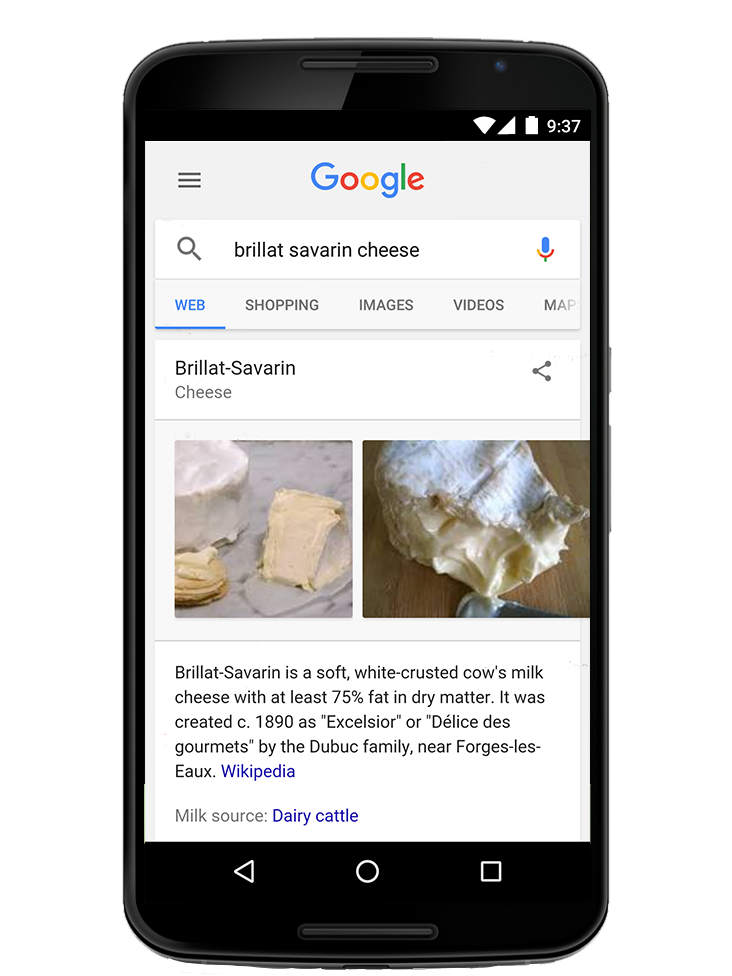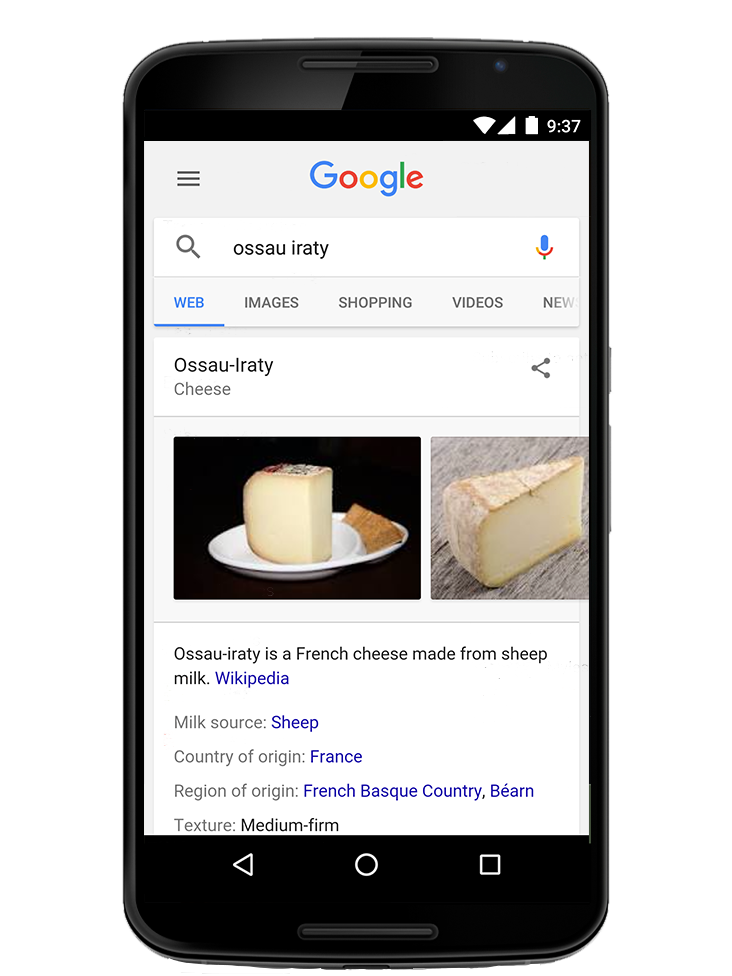 A spokesperson for Google admitted to HuffPost in an e-mail that "the tool will not replace the deep knowledge of your local cheese monger, but it's a little guide in your pocket when you're prepping for your next party and don't have a lot of time. Just pull out your phone at the cheese counter and ask 'what's bucheron?'" (It's a goat cheese from the Loire Valley in France with a bloomy white rind, according to Google.)
It's another trick in a growing list of ways the app makes your time in the kitchen easier: It already supports more than 200 cocktails and beers in the same way, bringing up cards with recipes for questions such as, "How do I make a margarita?" or "What is a saison beer?" It also helps you find stores and times for last-minute hostess gifts ("wine shops near me") and nutrition comparisons (if you ask "kale vs. spinach," you'll get a card with nutrition profiles comparing the two).
As for cheese, if you need further help, we encourage you to memorize Pinky's "Cheese Roll-Call:"