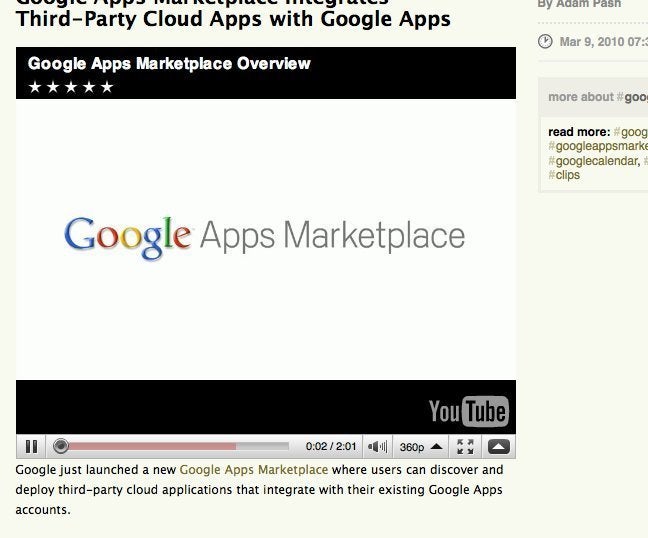 Google introduced the Google Apps Marketplace in a blog post:
Today, we're making it easier for these users and software providers to do business in the cloud with a new online store for integrated business applications. The Google Apps Marketplace allows Google Apps customers to easily discover, deploy and manage cloud applications that integrate with Google Apps.
More than 50 software makers have agreed to sell their Internet programs through Google, which will keep 20 percent of the sales. The prices are expected to range from $50 annually to several hundred dollars annually per user.

Intuit Inc., a maker of business accounting software, and Concur Technologies Inc., a maker of expense reimbursement software, are among the best-known vendors peddling their wares in Google's store.

All the applications sold in Google's store can be melded with Google's own cloud-computing services, said Vic Gundotra, the company's vice president of engineering.
Mashable offers up some additional information about the roll-out of the Google Apps Marketplace.
See an overview of Google's new web app store in the video below.
WATCH:
Popular in the Community