Earlier this week, UN Women launched a clever new ad campaign designed to highlight the prevalence of sexist attitudes. The campaign uses Google's auto-complete function to reveal what people actually type into their search engine when they think no one is looking. The results are depressing, even shocking. Type the words "women should," for example, and you'll discover that the most common ways to complete the phrase are "stay at home," "be slaves" and "be in the kitchen." Conversely, type "women shouldn't" and you'll be prompted to complete the phrase with "have rights," "vote" and "work."
Inspired by the UN Women ads, the UN human rights office's Free & Equal campaign -- an unprecedented global public information campaign for lesbian, gay, bi and trans (LGBT) equality -- has come up with a series of spin-off ads that show what happens when you repeat the Google search substituting "gays" for "women."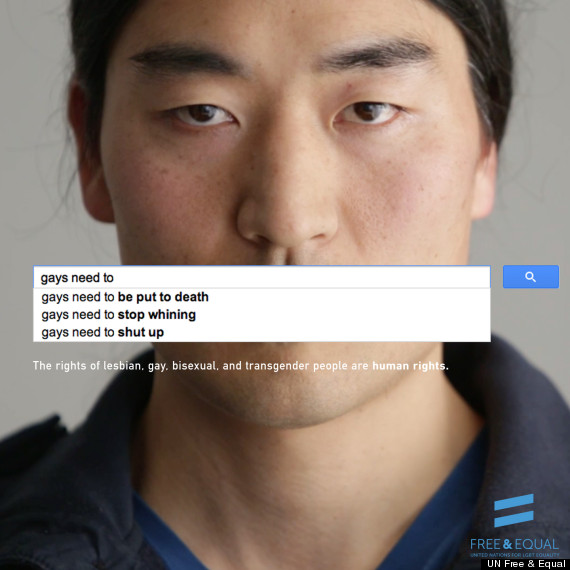 A slideshow of other images from the campaign is available below.
The results suggest that for all the progress of recent years -- including, in many countries, important legal victories, anti-discrimination measures and an increase in levels of public support for LGBT equality -- deep pockets of hatred remain. Here is a timely reminder of why we should all commit to the fight for LGBT equality and why homophobic hate is now on the agenda at the United Nations.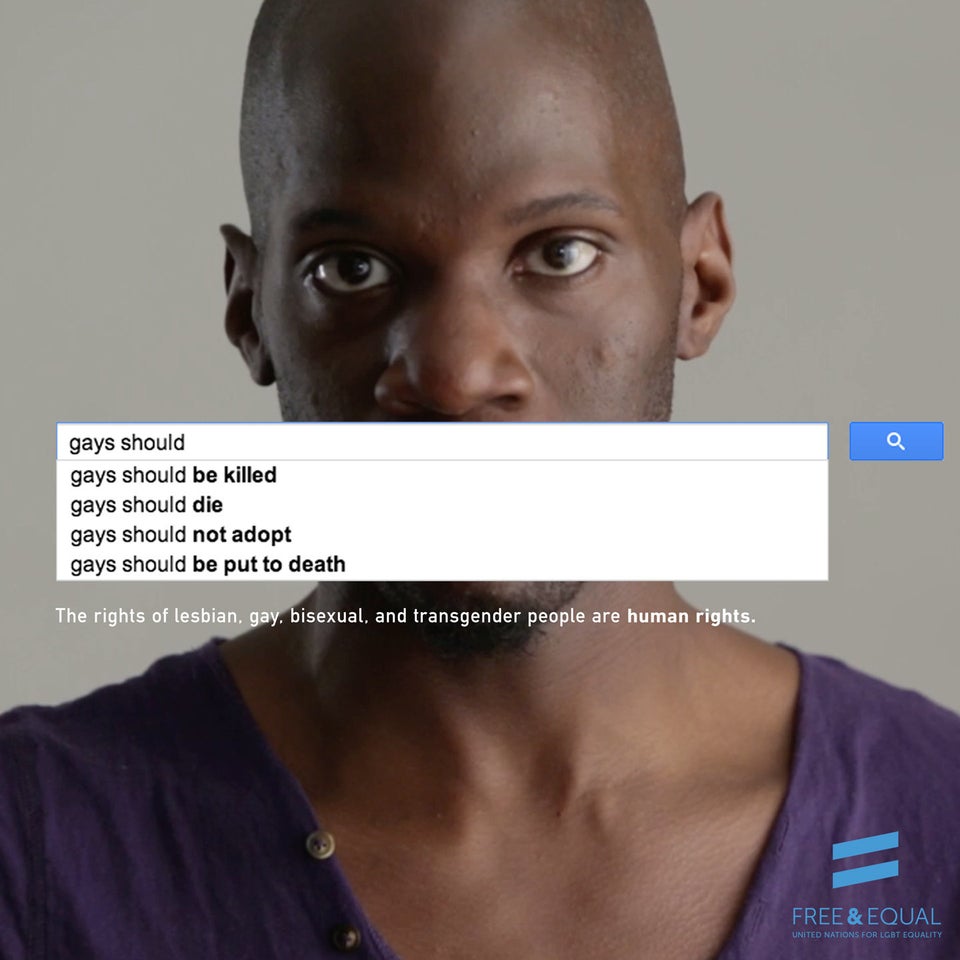 UN Free & Equal Campaign
For more on UN Women's campaign to highlight sexism and discrimination against women, click here.
Related
Popular in the Community