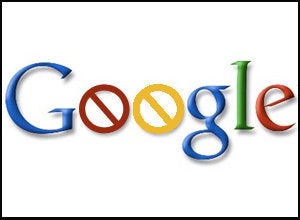 Can't stand to see a site in your search results? Now Google will let you block it.
Google announced today the addition of a site-blocking feature for search that lets you hide all results from any site you specify.
Next to "Cached" and "Similar" will appear a "Block all example.com results" link (see screenshot below). This "block" link will appearwhen the user clicks a result and then returns to Google, not on all results.
After confirming the block, the next search you make will give you a message telling you that a blocked site has been forbidden from appearing in your results.
Blocked domains are linked with your Google account, so sites you've blocked only remain blocked if you're signed in. Users can see all their blocked sites within settings, and unblock them if they so choose. Google previously introduced an extension with the same site blocking feature.
"We're adding this feature because we believe giving you control over the results you find will provide an even more personalized and enjoyable experience on Google," the post said, though they noted that the blocking would not affect search rankings--yet. But, they say, if the data is fruitful, changes could be coming.
LOOK: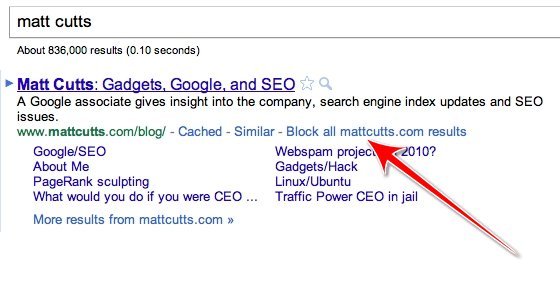 Related
Popular in the Community