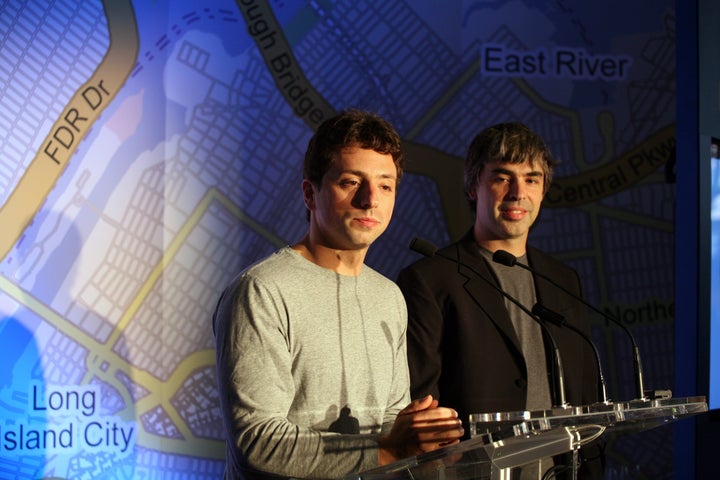 UPDATE 2/12/2010 4:30PM: In light of privacy concerns, Google may separate Google Buzz from Gmail, Search Engine Land reports.
Horowitz said Google is considering separating Buzz from Gmail, so that people can participate independently from email. The company might also allow people on Buzz to claim new names and redirect anyone seeking them at their old profiles to the new locations. Horowitz says Google also continues to look at ensuring search is a good way for people to locate the "right" people, as well.
NEW YORK-- Google Buzz, the new social feature Google introduced to Gmail, has launched to bad buzz.
I use my private Gmail account to email my boyfriend and my mother. There's a BIG drop-off between them and my other "most frequent" contacts. You know who my third most frequent contact is? My abusive ex-husband.
My privacy concerns are not trite. They are linked to my actual physical safety, and I will now have to spend the next few days maintaining that safety by continually knocking down followers as they pop up. A few days is how long I expect it will take before you either knock this s**t off, or I delete every Google account I have ever had and use Bing out of f***ing spite.
In response to privacy concerns, Google says it has tweaked Buzz, the social hub it added to its e-mail service this week.
Users worried that Buzz made their frequent e-mail contacts visible to others. And it did so by automatically making these contacts their followers and followees on Buzz, and making these lists public.
On Facebook, that would be like having the people you e-mail with most often automatically become "friends." But those people may instead be your boss or ex-lover, and you wouldn't necessarily want to share everything with them.
So Google Inc. said Thursday it made it easier to hide the lists of followers and followees. It also made it easier to block specific people from following your Buzz updates.
Popular in the Community