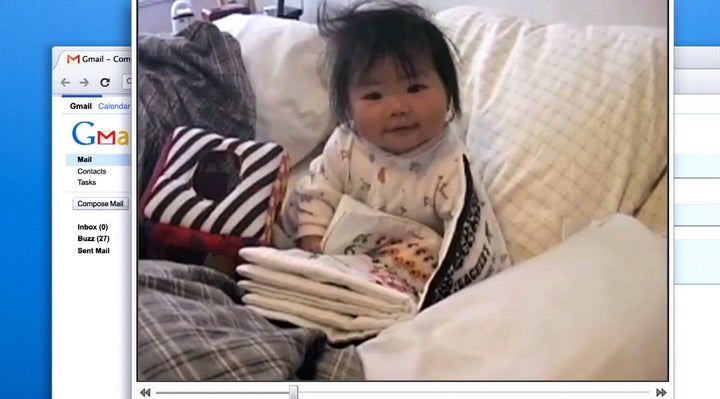 Clean, inspiring piano track? Check. Drums for emphasis? Yup. Children doing cute things? Got it. Cello and violin alternating as the story comes to a close? Of course!
Whether it's the Apple-esque gadget on front of a white background or an uplifting spot about a new iOS Twitter client, tech ads clearly have their tried and true techniques these days. The New York Times reports that Google is kicking off its "biggest offline campaign ever" by going to an old school form of media: TV ads. The series of 90-second spots started last night, and advertise the company's three-year-old Chrome browser.
The first Chrome ad, called "Dear Sophie," follows a dad over the years as he creates a digital scrapbook for his daughter with Gmail, YouTube, Picasa, Google Maps and more. The New York Times notes that Google's strategy with getting people to use its browser is straightforward: more Chrome users simply drive the use of Google's Search products. Last month, Google's chief financial officer Patrick Pichette told analysts, "On a tactical basis, everybody that uses Chrome is a guaranteed locked-in user for us in terms of having access to Google."
As with many of its videos, Google said that the ad tells a true story, though it changed the real names and used actors. The spots lack the playful aesthetic of earlier Chrome campaigns, but they're clearly going for a wider audience.
Today's ad, It Gets Better, has already racked up over 170,000 views and mixes YouTube videos, Blogger and news videos. It tells the story of the It Gets Better project for LGBT teens facing harassment through Google Chrome.
Related
Popular in the Community